We've organised this toolkit into five sections to make it easier for you to navigate your way to a range of support material whatever stage of your retirement journey you're in.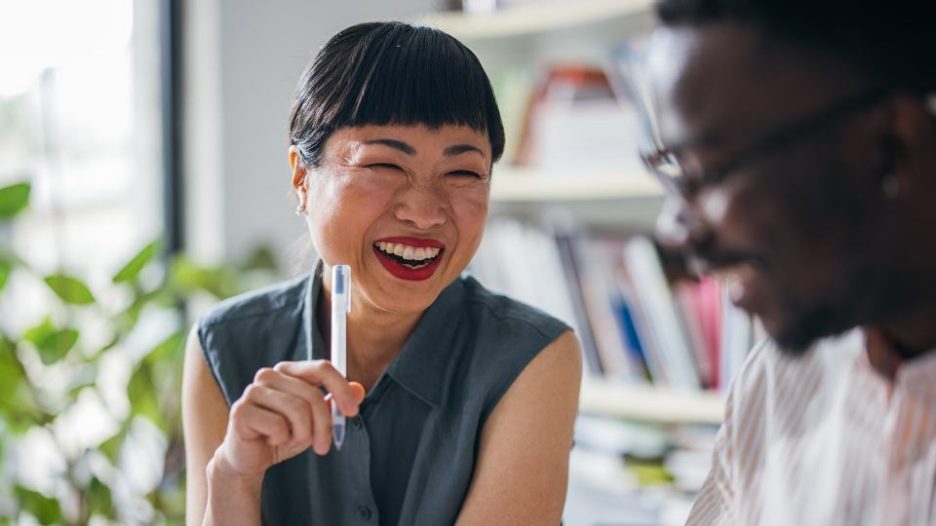 If you want to opt out of pension saving, please complete this form and return it to your employer within the timescales advised by them. If you don't meet these timescales, you'll be an active member of the scheme and contributions to your pension will start. If this happens then any contributions made can't be refunded.
Using online services to manage my plan
Retiready can show you how ready you are for retirement with providing you a score out of a hundred.
Watch this short video to see some of the features available on the our mobile app.
Download the app
You can download and register for our app 24 hours after you activate your online account. You'll be able to view the value of your account, your transactions and a breakdown of your investments.
Apple® and App Store® are trademarks of Apple Inc.
Google Play and the Google Play logo are trademarks of Google LLC
Help me understand my retirement savings
All types of pension could play a part in your retirement. Whether you're enrolled in a workplace pension or a personal one, we'll help explain what they are and how you might be paying into them. 
There are several ways that you could potentially save money by bringing all of your pots together. 
A guide to what you should know about investing your money.
00:04

Whether you're saving for retirement, a child's education or a dream holiday, the funds you invest in can make a big difference to how your savings grow.

00:14

When choosing which funds to invest in, it's important that you understand what you need the outcome to be, and find the funds that can help you achieve your goals. For example, you should think about:

00:26

What do you need from your investment?

00:28

How much do you need your funds to grow to meet your saving needs?

00:32

What's your risk appetite?

00:34

All investments carry some degree of investment risk, and may fall as well as rise. Generally speaking, riskier funds have better long-term growth potential than less risky funds, but they're also more likely to fall in value.

00:47

Less risky funds are less likely to fall in value, but the downside is that they tend to grow more slowly.

00:54

In all cases the value of your investments can fall as well as rise and you may get back less than you invest.

01:02

So, you'll need to work out the balance between risk and growth potential that's right for you. You could take some financial advice to help you with this.

01:09

Do I need to invest long term or short term to reach my goals?

01:14

If you're investing for the long-term, say ten years or more, you may be more prepared to weather some market ups and downs in the hope of achieving greater long-term returns. But if you need to access some, or all, of your money in the near term – for example – if you're taking an income from your retirement savings – you're likely to be more concerned about short-term falls.

01:35

Once you know your investment needs, the next step is to find the funds that best match them. Investing in a mix of different funds will mean you aren't relying on the success of one region or investment type alone.

01:48

Fund factsheets and Key Investor Information Documents are a great place to start to find out about each fund. They'll tell you everything from what type of fund it is, how it's managed, its past performance and how much risk it takes. You can read these on your customer dashboard by selecting the fund you're interested in.

02:08

Please remember that the value of investments can fall as well as rise and you could get back less than you invest. So, if you're at all unsure about what to invest in or would like to talk it through, you should get some financial advice or guidance.
Find out more about our seven key areas of focus as we continue our sustainability journey.
Our IGC makes sure we deliver value for money and holds us to account  in placing your interests first. Giving you peace of mind. 
Financial wellbeing is how you feel about the control you have over your financial future – and your relationship with money.
Find out how to protect your retirement savings as well as some handy online security tips.
Take a look at this short video explaining your options for taking your money at retirement.
More ways to save
As well as using your workplace pension you can invest in a stocks and shares individual savings account (ISA) and a general investment account (GIA).
We offer the workplace ARC ISA and GIA at your scheme price, and you may benefit from any potential charge cap.
Activating your Retiready account
Your pension in three minutes
Pension scams – knowledge is empowering