What is a scam? 
Keeping your hard-earned retirement savings safe is important to us. After all, you'll have spent years contributing to them and they're likely to be one of your most valuable assets.
It can sometimes be difficult to spot a scam - they come in lots of different formats; unsolicited phone calls, emails and letters, as well as cold callers to your home and can include:

Liberation scams, that offer you access to your pension before the age of 55. 
Investment scams, that offer unrealistic returns on your investments or tempt you with high risk or unregulated investments.
Review scams, that offer a free review of your pension savings and investment returns.
Advice scams, that offer free advice with the aim of finding out personal information or getting the authority to transfer a pension or to act as a lead for other pensions scams.
Watch our pension scams awareness video
Pension scams are getting more sophisticated. So it's vital to stay informed and protect your hard- earned savings with smart decisions.
Here are our top tips to help make you more scam savvy.
Unsolicited contact is usually unreliable, so trust your instincts. A free pension review may sound helpful, but it's better to be cautious and reject unexpected offers.
Decisions about your pension are very important, so take your time and never feel rushed into making them. Consider your options, read any information you receive carefully and if you have questions, contact a regulated financial adviser.
It is also advisable to understand your plan, so you can avoid common scams – like offers to access your money early. Early withdrawals are rarely allowed and could cause financial penalties. Being familiar with the conditions of your pension plan will help you to know your rights.
If you're promised an amazing deal, like a guaranteed return, do your research and check who you're dealing with first. Be especially aware of offers that seem 'too good to be true'. The more information you find out, the less time and money you'll waste.
Remember, knowledge is empowering, and sticking to our simple tips will help to protect you and your pension from scammers.
Our handy guide provides you with more information on how you can protect yourself from scams, or you can take a look at our top scam savvy tips to help you.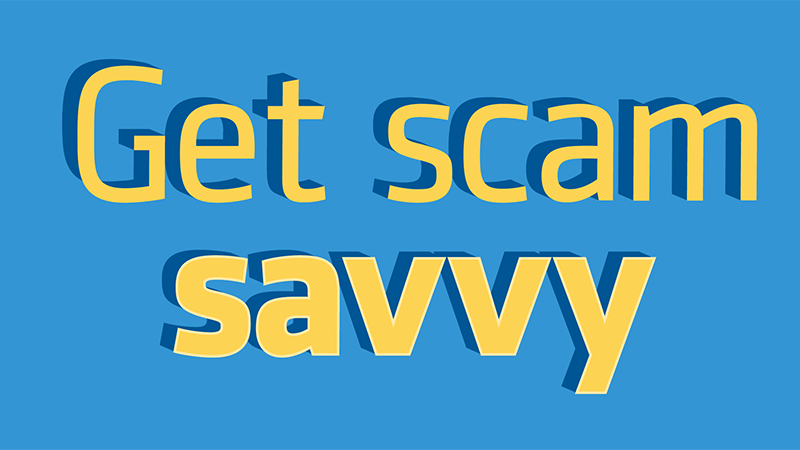 Trust your instincts
Be wary of unsolicited phone calls, emails and letters as well as cold callers to your home. This could be part of a scam.
Take your time
You should never feel rushed into making an investment decision. Read any documents you receive thoroughly and always get advice from a regulated financial adviser.
Know your rights
Make sure you understand your pension plan. This could help you avoid common scams, like offers to access your money early.
Do your research
If an offer seems too good to be true, it probably is. Trust your instincts and research the named individual and/or company before taking the next step.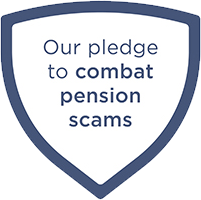 We're committed to protecting our customers from scammers and will continue to look at ways to provide educational information to help you understand the risks and how best to avoid scams. The Pension Regulator asked trustees, providers and administrators to pledge to do all they can to protect customers and follow the principles of the Pension Scams Industry Group Code of Good Practice. We've signed up to this pledge as part of our commitment to stopping scammers.