Future proofing your family finances
Aegon Content Team
Wednesday, 5 May 2021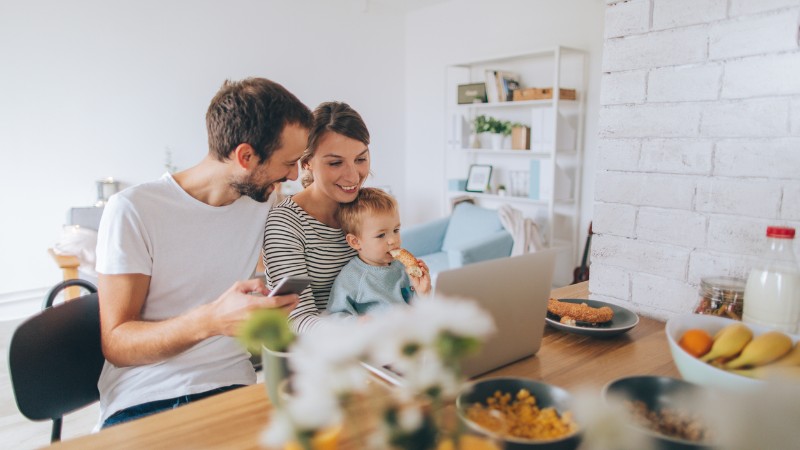 For customers
Every parent wants to give their children the best start in life and continually support their family through the good and the bad times. Being prepared for your family's future is important in providing not only financial security but also a bit of peace of mind as well.
Juggling the expenses of family life can be tricky so here's some things to consider.
1. Think about your future and your financial wellbeing
When it comes to planning and reviewing your finances, it's always a good idea to start with setting some goals. We all want different things in the future so thinking about what's important to you and working towards that – is what you should focus on.
Don't think about what other people are doing and don't compare yourself to others, as it will only cause more worry and stress. Focus on what brings you joy and purpose.
To help you think positively about your finances and your future – refer to our Financial Wellbeing Index. This simple guide discusses how you can create your own personalised journey based on your specific situation, goals and needs.
2. Review your spending habits
Starting a family is an exciting new chapter with lots to look forward to – but also more responsibility. Consider creating a monthly budget to reflect your income, day-to-day outgoings and potential to save money, as your spending habits will probably change. For example, if you're starting a family, you'll be buying a pram, baby clothes and baby essentials such as food and nappies. Or if you're already raising a family you might be saving for a family holiday or putting money towards your child's future to cover University fees or a house deposit.
It's also good to consider what you'll do when it's time to go back to work – will you work part-time, full-time, or not go back to work at all. You should try to review your budget a few times throughout the year to help keep on top of things.
Creating your budget on an excel spreadsheet could work best for you – and if you notice that you need to try cut your outgoings further there's plenty of money saving apps available. You can also receive help with childcare costs, which is usually the most expensive outgoing.
3. Know what you're entitled to
Starting or raising a family is usually expensive so being aware of what you're entitled to is beneficial.
If you're starting a family, review your maternity and paternity leave – there are several options available so make sure to check out which option applies to you. Some key things to be aware of:
You're entitled to a year of Statuary Maternity Leave – but you'll only receive 39 weeks pay if you're eligible.
You can take paid maternity leave from the 11th week before your baby is due – if your baby is born early, your leave starts the day after the birth.
Your partner can take one or two-weeks paternity leave – however, most agency and contract workers aren't eligible.
You may be entitled to benefits whilst you're pregnant or just had a baby. Healthy Start provides free food and milk vouchers to parents who have children under the age of four. Scotland has a similar scheme known as Best Start Foods
There are also lots of support schemes available which provide financial help when you're raising a family. You may be entitled to child benefit allowance, tax credits or financial assistance if you have a child with a disability.
4. Consider protection insurance
Having protection insurance in place can be useful to help ease any unexpected financial burdens especially now that you have family. The most common types of insurance are:
Life insurance – helping to minimise the financial impact of your death on your family by paying a tax-free payment when you die, providing financial support for your loved ones.
Income protection insurance – helping to make sure you continue to receive a regular income if you're unable to work – replacing part of your previous earnings until you're able to go back to work.
Critical illness cover – works a bit like life insurance but provides a tax-free payment if you're diagnosed with a serious illness like cancer, heart attack or stroke that's covered by your policy. This can help you pay bills like your mortgage, allowing you to focus on your recovery while you undergo treatment.
It might be something you haven't considered yet but having a will in place is important too. A will can provide financial security for your family if you pass away. It states who you want to receive your money, property and belongings – it also allows you to provide for your partner if you're unmarried, appoints guardians for your children under 18 and sets out the age your beneficiaries can inherit.
Discussing these options with a financial adviser can help you find the most suitable insurance products to meet your needs.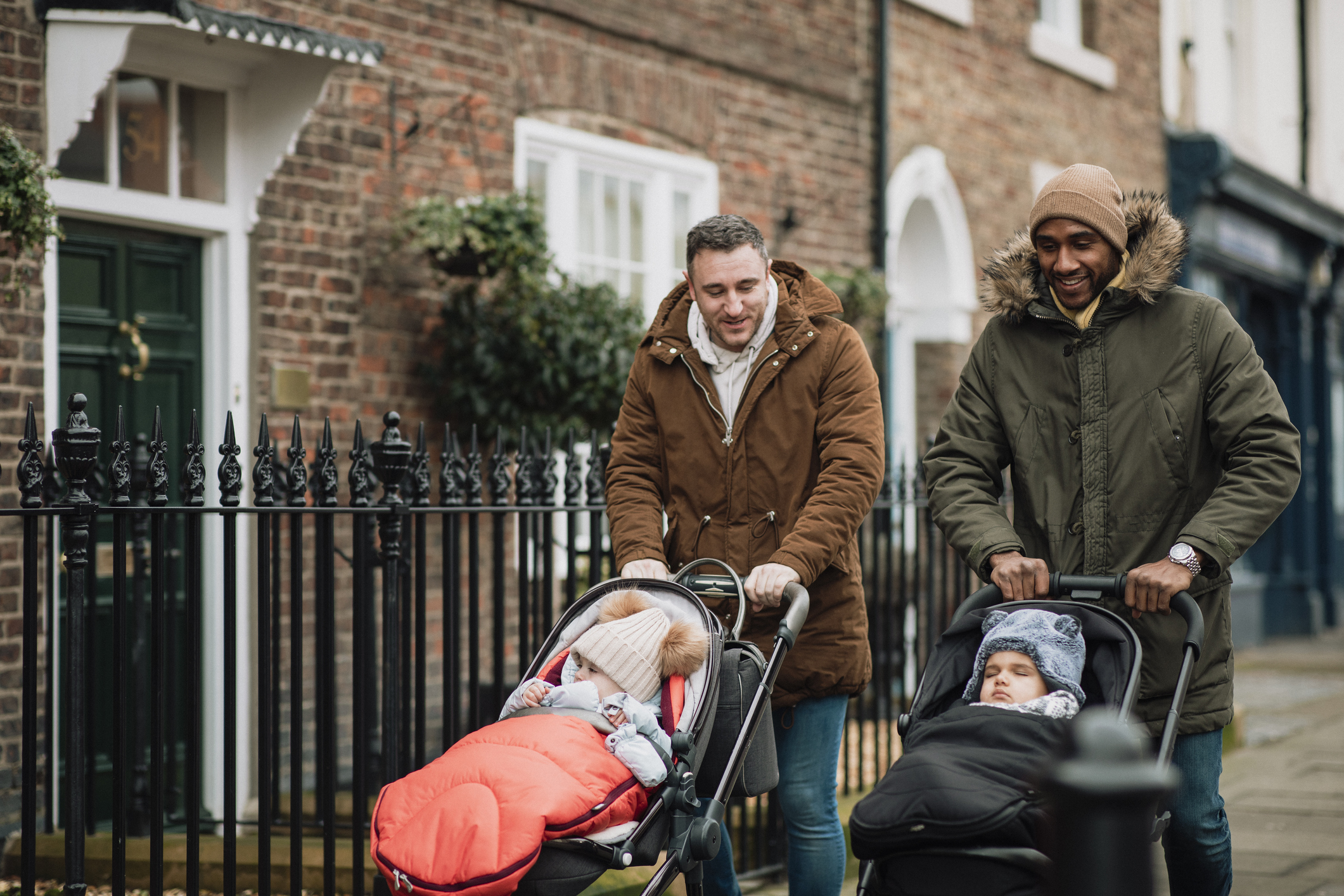 5. Don't forget to save towards your retirement
We've spoken about how to try to save money when starting and raising a family – but it's still important to save towards your retirement.
Even though saving could be hard for you just now with juggling all your expenses, trying to put something small away each month is a positive contribution. There's a few things you can consider to try save more – this is not guidance or advice.
Have you thought about how much you might need for your retirement? The earlier you start putting money away whether that's towards your pension or savings account, the longer it could have to grow. It's important to remember that the value of an investment can fall as well as rise and isn't guaranteed. The final value of your pension pot when you come to take benefits may be less than has been paid in.
Set yourself achievable goals and work towards them. Each time you reach a small milestone, take time to recognise how good it feels to keep you motivated.
Look at your current workplace pension contributions – could you afford to make changes to this amount? Perhaps it's something you review every year even if it's just by a small amount. If you're on maternity leave your employer should keep contributing to your workplace pension.
You may be able to claim extra tax relief if you pay higher than the basic rate of tax. You can claim this by contacting your local tax office and getting your tax code adjusted or claim the extra tax relief at the end of each tax year through self-assessment.
You might prefer to try clear your debts before putting more savings away. Prioritising your debts could help you tackle each debt one by one, so it's one less thing to think about.
Investing might be an option you wish to consider to help your money grow over time, but you should speak to a financial adviser before making any decisions.
We recommend you speak to a financial adviser first to see what's the best option for you. They're trained professionals who can understand your personal circumstances and come up with a plan to help you reach your retirement goals. You can find a financial adviser through the Money Advice Service. There may be a charge for this.
What's next?
Even though this may seem like a lot to consider – taking it step by step, reviewing, planning and some forward thinking could help you be more prepared to future proofing your family finances.
For more articles like this visit our Customer Perspectives hub.