Young employees could maintain living standards in retirement by saving an initial extra £40/month
Aegon Press Team
Tuesday, 25 May 2021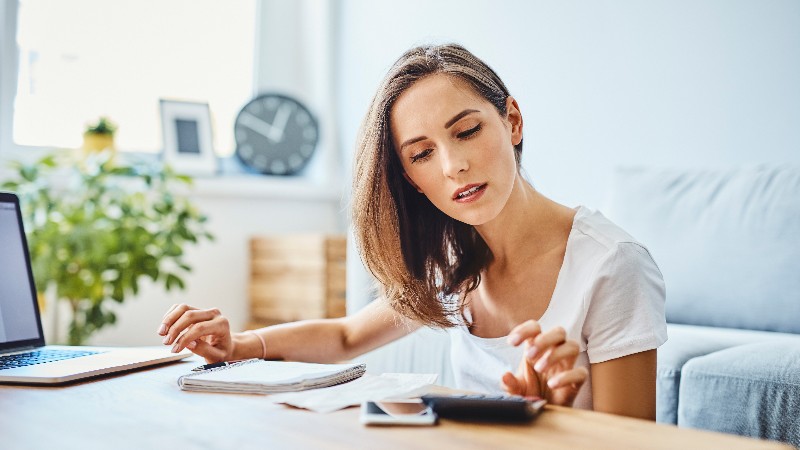 Employees in their mid-20s earning £20k a year would need to save an additional 4.4% of their salary above the 8% total minimum auto-enrolment contribution to retain their lifestyle in retirement, or risk falling £54,800 short of required savings
This is equivalent to an initial £40 extra from take-home pay per month
For an employee in their mid-20s earning £30k a year, an initial £136 extra from their monthly take-home pay would allow them to retain their lifestyle in retirement
While this may seem daunting, some employers will 'match' any additional employee contributions, reducing this amount by half to £68 per month
New analysis from Aegon highlights that income from the state pension and minimum auto-enrolment workplace pension contributions is unlikely to provide the lifestyle many aspire to. An employee in their mid-20s earning £20k a year risks falling £54,800 short of the required savings unless they contribute an additional 4.4% above the 8% minimum combined pension contribution for auto-enrolment.
How much you need to maintain your lifestyle post retirement typically depends on your pre-retirement income. A government review in 2017 set out what proportion of pre-retirement earnings individuals would need to maintain their lifestyle in retirement (target replacement rates)*. For someone earning around £13,000 a year the percentage needed to maintain lifestyle is 80% and this gradually reduces as you move up the income bands.
Aegon analysis first shows the monthly income individuals across different income bands would need on top of the current full state pension (£175.20 per week) to maintain their lifestyle in retirement. It then calculates how much this would cost to buy as an annuity at state pension age**.

Automatic enrolment has been successful in helping employees in workplace pension schemes build up additional savings on top of the state pension for retirement. But for most, the statutory minimum pension contribution for auto-enrolment of 8% between employee and employer, will not be enough to bridge the gap to the required fund needed to maintain pre-retirement lifestyles.
How much might the minimum auto-enrolment contributions grow to and how much more is needed to maintain lifestyle?
For an employee in their mid-20s earning £20,000 per year, Aegon's analysis shows they could build a fund worth around £99,900 at state pension age by saving at minimum auto-enrolment contribution levels***. This means they will need an additional £54,800 at state pension age (expected to be age 68) to maintain their lifestyle in retirement (targeting £154,700).
An extra 4.4% on top of the 8% auto-enrolment minimum is needed to close this gap in savings. This could be achieved with relatively modest additional contributions starting at £40 from take-home pay. Some employers will 'match' additional employee contributions, which will reduce this amount by half to £20 per month.
For employees on higher salaries, it will require greater additional savings on top of the auto-enrolment minimum to maintain living standards.

Steven Cameron, Pensions Director at Aegon, comments:
"Maintaining your 'working age' lifestyle throughout retirement is something many people aspire to but for most employees, saving just the required minimum levels for auto enrolment won't deliver. An employee earning £20,000, for example, should be aiming for a retirement income of around £14,000 per year in today's money terms to maintain living standards. The state pension and the fund from paying minimum auto-enrolment contributions into a workplace pension will provide a significant proportion of this, but there will still be a considerable fund shortfall of £54,800 in today's money.
"To plug this gap, they would need to contribute an extra 4.4% of earnings on top of the 5% personal contribution they are currently required to pay under auto enrolment. For someone aged 25 earning a higher salary of £30,000 per year, their gap is much higher and they would need to contribute an extra 8.6%.
"While this may seem daunting, some employers will 'match' any additional employee contributions with an equivalent employer contribution. In addition, the Government grants tax relief on employee contributions. With matching employer contributions and the boost from tax relief, this means a 25-year-old employee earning £20,000 per year, would need to contribute an initial £20 per month from take-home pay to bridge the gap. Earning £30,000 a year, this would be £68 with matching employer contributions.
"The best chance of reaching your retirement goals is to plan ahead and look for ways to save more than the auto-enrolment minimum as early as possible. It can also pay to seek advice to ensure you are on track and have the best investment approach to reach the retirement you aspire to."
References
Investment returns in pensions are not guaranteed and the value of any investment can go down as well as up. You could get back less than you invested.
All figures in this release are calculated in today's money terms, factoring a 2% inflation rate, and based on an assumed state pension age of 68.
* Automatic Enrolment Review, 2017, Figure 4.15
**The amounts needed are based on how much it currently costs to buy an annuity using the average of the top 3 annuity rates from the Money Advice Service annuity comparison tool on 4 February. Fund amounts are rounded to the nearest £100. We assume the state pension will increase in line with price inflation. Currently, the triple lock means it can be higher as it is highest of price inflation, earnings growth or 2.5% a year but this is not guaranteed to continue longer term.
***Figures assume individuals have no existing pension pot and assume investments grow at 4.25% after charges, earnings grow at 3% per year and price inflation is 2% a year. Fund values are rounded down to the next £100.
Further information
Samuel Woods
PR Officer
Aegon UK
Notes to Editors
In the UK, Aegon offers retirement, workplace savings and protection solutions to over three million customers. Aegon employs around 2,000 people in the UK and together with a further 800 people employed by Atos, we serve the needs of our customers. More information: www.aegon.co.uk
Aegon's roots go back more than 175 years – to the first half of the nineteenth century. Since then, Aegon has grown into an international company, with businesses in the Americas, Europe and Asia. Today, Aegon is one of the world's leading financial services organisations, providing life insurance, pensions and asset management. Aegon's purpose is to help people achieve a lifetime of financial security. More information on www.aegon.com
Figures correct, January 2021