Will financial advice by video conferencing be a lasting legacy of Covid-19?
Aegon Press Team
Monday, 10 August 2020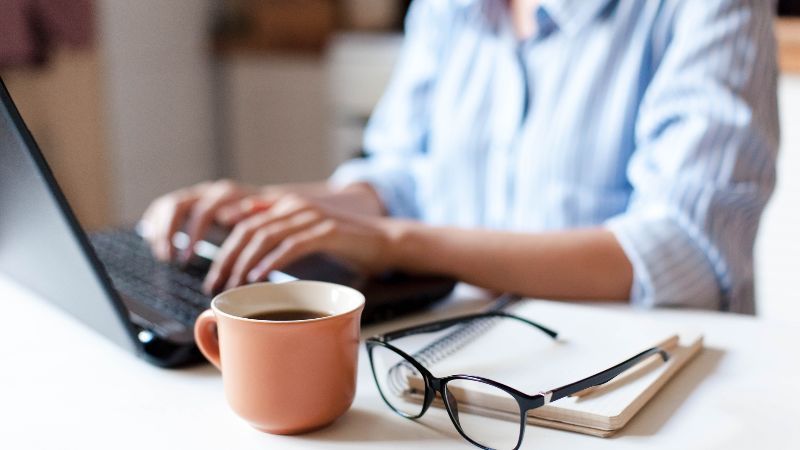 Video conferencing is becoming the 'new norm' for accessing financial advice as two thirds (67%) of advisers report an increase in its use since the coronavirus outbreak
But a quarter of consumers (27%) would still most like to receive professional financial advice face to face
Three quarters (73%) of financial advisers say they'll keep using video conferencing more frequently once social distancing ends
Meeting face to face has traditionally been the foundation of a client's relationship with their financial adviser. However, during lockdown video conferencing has become the mainstay of adviser-client communications, according to new research* from Aegon, with 67% of advisers using it more frequently.
In the same way the NHS is modernising its service with online and video consultations with GPs, the research shows it's not just health, but virtual wealth checkups with financial advisers that are on the rise.
Although lockdown forced a change in the way clients interact with their advisers, the signs indicate that this new approach is set to continue once social distancing ends, with 73% of advisers expecting to carry on using it to communicate with clients, even once social distancing ends.
One of the benefits of using virtual communications is its ability to keep the costs of advice down, with three quarters of advisers agreeing that this is one of its attractions.
However, while quick adoption to new ways of working have been a necessity, four in five advisers (82%) are well aware that not all people are willing or able to cope with the technology of virtual meetings.
Mustn't dismiss the importance of meeting face to face
Advisers also acknowledge the importance of meeting clients 'in person' with 71% of advisers saying face to face meetings are important.
While wrong to generalise, the age of the client can make a difference here with 2 in 5 clients over 65 saying their preference would be to postpone any meetings until face to face was available. There is however, a much stronger acceptance of receiving advice virtually among younger clients, with only 18% saying they would defer meetings.**
Steven Cameron, Pensions Director at Aegon, comments:
"Lockdown restrictions and social distancing fundamentally changes the way we go around our daily lives and the way people access advice, be it medical or financial. There has been a big increase in virtual GP appointments and obtaining financial advice has also been turned on its head. In these hugely uncertain times, financial planning has never been more important, so it is great to see individuals and their advisers using new technologies to access advice.
"The big question is if these alternative approaches, which started as a necessity, become permanent by choice once the social distancing shackles are released.
"Our findings show that financial advice by video conferencing looks like being here to stay. For more tech savvy customers, it can offer convenience and time saving while also cutting costs. But meeting in a virtual world isn't suited to everyone and for many, can't replicate meeting in person. For some, the non-verbal signals both parties can pick up on if physically face to face may be difficult to replicate through a laptop screen."
References
*Research with 2,000 individuals conducted by Opinium in May 2020
**Research among 1889 members of the Aegon Feedback Community in June 2020
Further information
Neil Cameron
PR Manager
Aegon UK
Notes to Editors
In the UK, Aegon offers retirement, workplace savings and protection solutions to over three million customers. Aegon employs around 2000 people in the UK and together with a further 800 people employed by Atos, we serve the needs of our customers. More information: aegon.co.uk
As an international life insurance, pensions and asset management group based in The Hague, Aegon has businesses in over twenty markets in the Americas, Europe and Asia. Aegon companies employ approximately 26,000 people and have millions of customers across the globe. Further information: aegon.com
Figures correct as of November 2019