Why the financial coaches/adviser relationship works
Professional Adviser
Tuesday, 22 September 2020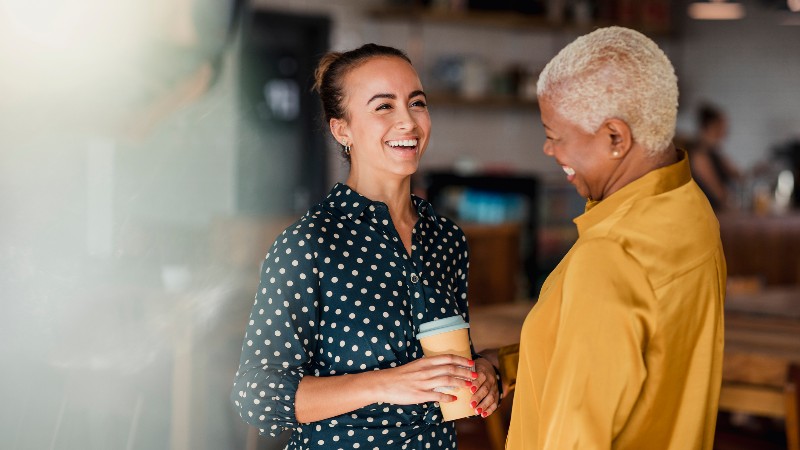 For intermediaries only
Professional Adviser's reporter Sophie King delves into the world of financial coaching ahead of the Initiative for Financial Wellbeing conference. Here she explores how financial coaching and financial advice interact and the benefits of referrals
Wise Monkey Financial Coaching founder Simonne Gnessen tells Professional Adviser that financial coaches and financial advisers working together would be a"match made in heaven".
Gnessen explains the benefits of advisers working with coaches, and the effect the two can have on the client by working together."What we can do as coaches is get people prepared for financial advice. We can empower and educate them so at the point when they're ready for investment advice, we can refer them to an adviser.
"We've got clients that need help that we [coaches] can't help, and they might have clients that need extra handholding." Financial coaches, she explains, hold clients to account, empowering them to take actions over their finances and understand their financial landscape.
Likewise, Moneyflow Mastery financial coach John Kenny-Levick, who graduated from Maria Nemeth's Academy for Coaching Excellence in 2010, says advisers and coaches working together would be the"perfect marriage"."The coaching can anchor the client in a very powerful place of meaning and purpose by helping the client get clarity about what is really important to them and worth their time and energy."
He adds:"It's a powerful way to actually bring financial life planning to another dimension where the coach can work with the client and support them to bring their plans (financial and non-financial) into reality, with accountability, specific tools for certain situations." This then enables the adviser and client to track and trace outcomes, results and successes.
Kenny-Levick says that while an adviser does things"for" the client like giving advice, recommending products and solutions, a coach offers no buying of a product per se."There is no advice or recommendation; certainly not around financial products or solutions. The emphasis is on the client, with the client, for the client and about the client taking action," he says.
Coaches don't carry the admin burden
Meanwhile, GroWiser Financial Coaching financial coach Graham Wells says coaches do not carry the burden of operating an advisory business, intermediation, due diligence, FSCS levies or regulatory administration. Therefore, for financial education, money habits and attitudes, non-regulated coaching can often provide a more immersive experience and be more cost-effective for the client.
"But there comes a time when many people need to progress beyond coaching and a referral is needed for regulated advice. This is where I could see advisers and coaches creating a very valuable blend of services."
Money Matters Financial Coaching financial coach Lorraine McFall tells PA that both coaches and advisers can help clients identify their financial goals and develop a plan."In the course of a coaching conversation, it often becomes apparent a goal that could be served by using a financial product.
"Many older clients may be concerned about their children or grandchildren's relationship with money. An adviser can work with a coach to offer their services to the next generation and thus ensure that the inheritance stays with the adviser and does not disappear on the death of the client."
Of course, Wells believes that not everyone appreciates the value of financial coaching and acknowledges why some advisers might be wary of taking the plunge to work with a coach."The International Coach Federation reports a fast-growing trend in the recognition of coaching globally, but I fully understand why highly qualified and regulated advisers may be sceptical. Similarly, there are many negative stories that shed a poor light on the advice profession, dating back decades. So, if there is reluctance, I suspect it's more to do with a general lack of awareness on both sides," he says.
Finding the right coach
When considering a coach to work with, Wells suggests advisers might want to find out about the coaching journey the client would experience and so it might be worth checking what their specialties are."Some may focus on money behaviours, such as budgeting, and others may provide a more transformational experience, digging down into the client's deep-rooted money beliefs and values. Some coaches even have additional experience in counselling and therapy."
In addition, Kenny-Levick suggests holding conversations with coaches so they can match their ideas and needs to them."My approach would be to explore what the needs, wants and vision of the adviser are and craft a solution with them that works."
In her opinion, Gnessen says financial planners and advisers could have one or two coaches that they always refer clients to. Of course, it all depends on what the adviser wants, whether it may one coach for their firm, or several across the board. She stresses the importance of referrals from both sides. Once the client is ready for regulated advice, the coach can suggest a particular adviser firm to go to and vice versa.