Why power of attorney is important during Covid-19
Professional Adviser
Thursday, 19 November 2020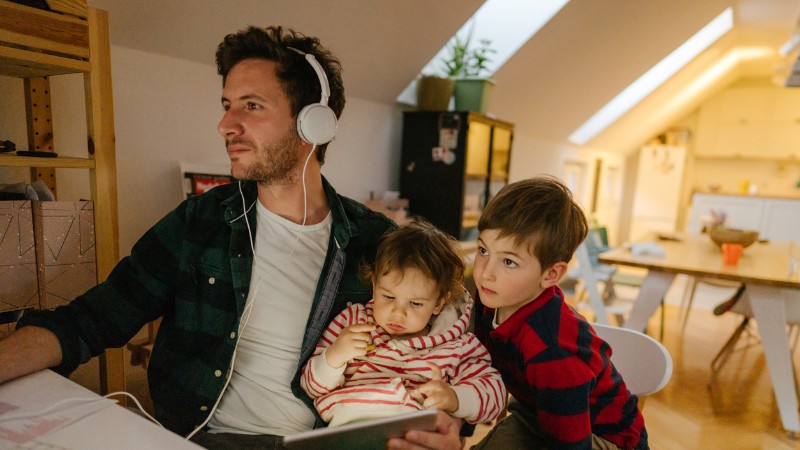 For intermediaries only
Professional Adviser's Stephen Little explores the importance of power of attorney with advisers who say it is"part and parcel" of the planning process and has become even more relevant during the Covid-19 pandemic.
The coronavirus pandemic and its impact on health means it is more important than ever for financial advisers to make clients aware of the benefits of having a lasting power of attorney (LPA).
Getting an LPA can save families undue stress and expense if they are worried about the health or mental capacity of a relative.
Rachael Griffin, tax and financial planning expert at Quilter, says the health problems caused by the Covid-19 pandemic have highlighted the importance of having an LPA.
"LPAs are not just for the old and the mentally incapacitated," she says."The pandemic is a reminder that no matter what age you are you could end up in hospital unable to manage your own affairs.
"It has also shone a light on the ability to take out an LPA as social distancing rules and lockdown measures have made it more difficult to complete them in person."
An LPA provides a client with the security and knowledge that their financial matters will be taken care of in the event of mental incapacity and is usually taken out through a solicitor.
There are two types of LPA, one covering health and welfare and the other covering property and finance.
A health and welfare LPA allows medical decisions to be made about a family member should they become incapacitated because of ill health. A property and financial affairs LPA gives similar permission over money and property, such as managing bank accounts and paying bills.
If clients do not have an LPA then an application to the Court of Protection is made and a deputy is appointed for them.
While this does provide more legal protection and safeguards for a client's finances than an LPA, the process is more expensive and can take more time.
Impact of Covid-19
The problems of not having a suitable LPA were recently highlighted when Ylenia Angeli was arrested by police after trying to remove her mother from a care home in Yorkshire.
After not seeing her 97-year-old mother, who has dementia, for nine months, Angeli wanted to care for her at home ahead of a second lockdown.
As she only had power of attorney for her mother's finances and not for her wellbeing, she was arrested as she refused to take her back to the care home. Her mother was taken back to her care home in a patrol car. Angeli was later de-arrested.
Scott Gallacher, Chartered financial planner at Rowley Turton Private Wealth Management, says:"In my experience, most people do not have an LPA. Some people have the property and finance LPA but they tend to overlook the health and welfare LPA as they do not see it as important.
"Not having a health and welfare LPA is not the end of the world, but when you start disagreeing with doctors that is when it suddenly becomes a problem. While it will not allow you to something that acts against the best interests of the person involved, it certainly makes things easier."
A power of attorney needs to be signed in person by an independent witness - known as the certificate provider - who has known the client for two years or more.
Kay Ingram, director of public policy at advice firm LEBC, says one way advisers have got round this problem during the pandemic is by getting clients to use their neighbour to act as the certificate provider so they can witness the signature.
"We have got a 'bionic' will and power of attorney service, which we operate online with a firm of solicitors supporting it.
"We have been able to arrange powers of attorney during lockdown for people by using video conferencing and taking extra steps to ensure the client is competent and the LPA has been arranged with full consent. Once lockdown restrictions are lifted the client then has a face-to-face meeting with the solicitor to make sure they are happy with everything."
Raising the issue with clients
While the number of people taking out an LPA has more than doubled to 3.85 million in the last three years, this still falls well short of the number of people who need one, according to Carl Lamb, executive director and financial adviser at Smith & Pinching Group.
"The statistics for adults in the UK that do not have either a will or a power of attorney are quite shocking," he says.
"The pandemic has highlighted the importance of having things in place to protect yourself and your family.
"A LPA covers the health side and the financial side, so if something happens to you during the pandemic all of these issues can be addressed. We do it as part of our annual review as we see it as part and parcel of our overall financial planning process."
With the rising number of elderly people in the UK and the problems they encounter in later life, such as dementia, it is becoming increasingly important for advisers to raise the issue of getting a power of attorney with clients.
"Not enough people are taking out an LPA, so advisers should be discussing this issue as part of their checklist," adds Ingram.
"It is our job to educate and inform clients as much as to advise them on particular courses of action. Advisers can add value by explaining what a power of attorney is and the benefits of having one, even to younger clients."
And with more clients now taking drawdown, Gallacher says it is vital for them to have a power of attorney.
He says:"With the increasing use of drawdown it is important for clients to have an LPA as it is an ongoing investment decision.
"We typically discuss power of attorney with clients during the first pathfinding meeting and it is also mentioned during the annual review process.
"LPAs are also helpful for advisers as if your client does lose capacity, your advice can still be followed by their attorney, which can save a lot of time."
Kerry Nelson, managing director of Nexus IFA, adds:"People dismiss LPAs because they associate it with age, assuming they are for someone who in their 70s or 80s. However, as we have seen with recent events, anything can happen, no matter how old you are.
"An LPA should be at the forefront of any financial plan because it is not only about the solutions you put in place to create wealth, it is also putting solutions in place to protect it."