Why it could be costly to ignore financial wellbeing
Aegon
Thursday, 5 November 2020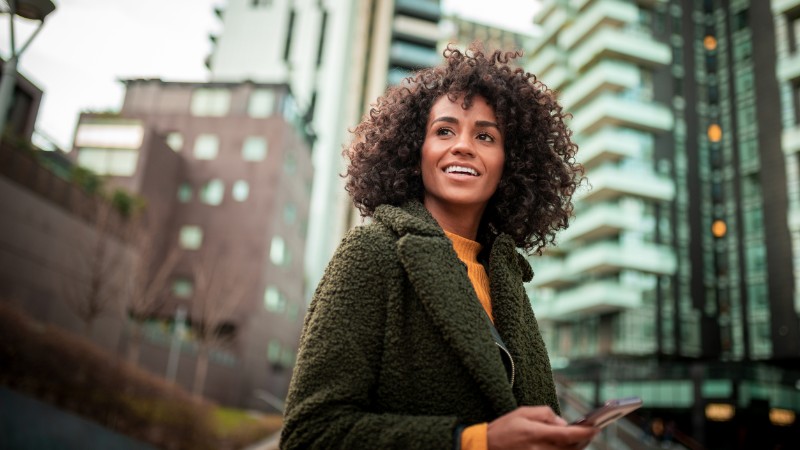 For intermediaries only
Financial wellbeing is now widely spoken about in the same breath as mental wellbeing, creating an important public platform for two of society's most persistent taboos.
If you or your business are struggling to see where the opportunities lie to help, you might want to explore the crossover between raising awareness and making the business case for considering financial wellbeing as an essential work principle.
Many advisers already speak about the importance of creating a sense of security and control around money, and feeling as though you have enough to meet your needs and make choices. But financial wellbeing is also about creating other opportunities to introduce the value of getting financial advice.
Here are three reasons it could be costly for you to ignore the opportunities.
1. Intergenerational financial wellbeing and planning
Those between 10 and 15 years old already understand money's importance for family and social life. 'Finance is really stressful, it can stress the family out and have an effect on the child', one young person told researchers1.
Advisers are well-placed to establish good money habits and financial peace of mind into the lives of young people. For example, retirement planning and protection advice. Reluctance to do so because this group generally lacks wealth, could increasingly look like a short-sighted business strategy.
Almost two thirds (64%) of 25 to 45 year olds expect an inheritance from their parents and grandparents2. A third expect at least £50,000, and the mean average £233,000 – potentially £1.2 trillion in trickle down assets2.
By kicking-off young people's financial wellbeing conversation, advisers can help foster a more financially confident society, understand this group's money goals and aspirations, and create a pipeline of future business.
Depending on your client and their motivations, consider encouraging them to bring younger family members into inheritance tax planning meetings. Intergenerational financial planning lets you get to know a younger client now, making them more likely to stay with you later.
Free 1-2-1 taster sessions to clients' younger family members are opportunities to share some of your knowledge, introduce the basics of building financial security, and increase the chance the young person will see the value of paying for financial advice in the future.
At the very least – talking about financial wellbeing on your website, on social media and in your marketing collateral, will allow your firm to be part of the conversation, as more individuals are searching out practical help on how to improve it.
2. Joint corporate ventures
Employers are waking up to the idea of financial education as a meaningful work perk – and are looking to external specialists like financial advisers to enter into joint ventures to deliver the guidance.
We know from our own research with the CEBR in 20183 that poor financial wellbeing, costs UK employers £1.56 billion each year through absenteeism and presenteeism. And that 30% of employees, agree that they are just getting by financially. Now with the impact of coronavirus being felt in some way, by the majority of the UK, it's reasonable to expect the demand for financial wellbeing support and education will be on the up.
In a recent survey4, when employers were asked 'do you believe your company would benefit if employees were given an opportunity to learn more about financial matters – such as mortgages, savings, insurance, and retirement planning?', a very high percentage – 80% – said their company would.
Demand from businesses for informed, professional support in promoting financial wellbeing, among staff, could be met by financial advisers in a workshop training, written guidance or corporate advice capacity.
Almost two thirds (63%)4 of employers in the survey said they were happy to use an external financial adviser to move closer towards creating the conditions for financial wellbeing.
Diversification of services into corporate financial guidance and advice strategies offers financial advisers alternative revenue streams, as well as the potential to gain new clients.
3. Growth for the pension advice sector
Financial wellbeing guidance offers an entry point for potential clients to professional advice, especially in the context of pensions.
This is summed up in the Department of Work & Pensions Committee's inquiry5 into pension freedoms, which said: 'Informed and confident savers are more likely to take up financial advice.'
Evidence from Pension Wise6, the financial guidance body for retirement options, echoes the opportunity. Its research found among over 50's who booked appointments with its service – 74%6 would pay for reasonably priced advice.
And they did – of those who booked an appointment, 34% went on to see a financial adviser, tax adviser or accountant in the three months following their appointment. When you include 'self-serve website' customers (32%), that figure rises to 66% who went on to see financial professionals. This is compared to the 26%6 who did not have a guidance appointment.
Although services like Pension Wise and the Money and Pension Service provide a type of financial wellbeing guidance, paid for by their regulatory levies, the above suggests they can be gateway services to full financial advice.
Adding your voice to calls for the FCA to mandate providers to point customers to Pension Wise, and raising the profile of Pension Wise in your own meetings with clients for them to discuss with friends and family, could actually lead to new business.
What now?
We believe getting more people to access advice will go a long way in improving the nations' financial wellbeing. Renewed focus and increasing interest in the topic provides new opportunities to expand your existing advice business to find potential new revenue streams.
If you aren't already, think about ways to begin engaging with less obvious – yet receptive – clients today. If you're hesitant, start small and think about ways to build awareness of your business and the additional services you could offer.
Start to get involved in the conversation by speaking about the importance of financial wellbeing – both face-to-face and online. Understand where your prospective clients are, what social channels they use and how they search out financial information and content online. For example are they mainly using search engines, spending time on blogs or heading to YouTube to access help and how-to videos.
As well as the three core reasons we've outlined on why it could be costly to ignore financial wellbeing, don't forget about how protection opportunities can tie in here too. People's ability to respond to financial unpredictability is a fundamental part of having good wellbeing.
For more related content to share with your clients, check out 'Ways to improve your employees' financial wellbeing' for employers and '5 habits to help build a prosperous future' for individuals.
Sources:
1Children's views on well-being and what makes a happy life, UK, ONS, October 2020, 48 children between September 2019 and February 2020
2Millennials expect to inherit £1.2 trillion in the next 30 years, June 2018, an online survey in April 2018 by Atomik research of 1,000 people aged between 25 and 45, who are expecting to receive inheritance of at least £50,000 (in fixed assets or money) from their parents and/or grandparents.
3Financial Wellbeing in the Workplace (CEBR), 2000 employees, 2018
4Punter Southall Financial Wellbeing Survey, polling more than 300 businesses, in partnership with HR Magazine, Spring/Summer 2020
5Work and Pensions Select Committee report into pensions freedoms, 5 April 2018
6Pension Wise service evaluation 2018/19, Experiences and outcomes of customers using Pension Wise in 2018/19, January 2020, 1,763 people who booked face-to-face or telephone appointments with Pension Wise to take place between September and November 2018, 703 customers who accessed the digital self-serve guidance on the Pension Wise website between late August 2018 and February 2019.