Why is the multi-asset sector growing in popularity?
Aegon
Thursday, 5 November 2020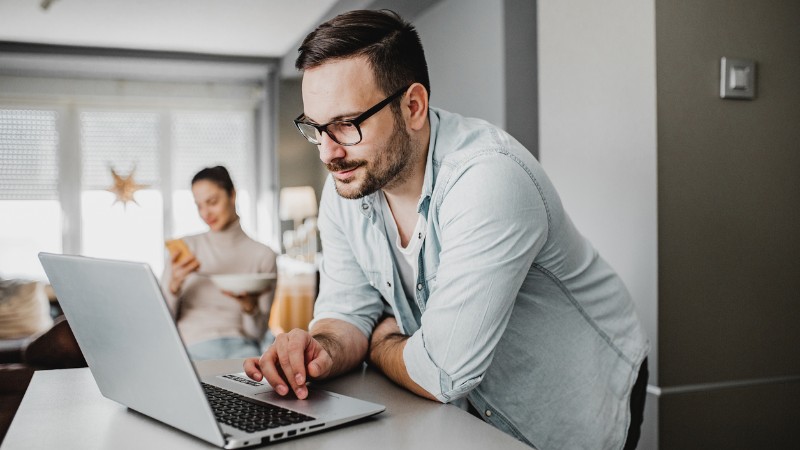 For intermediaries only
Multi-asset solutions have been growing in popularity among advisers over the last decade or so and, in this article, Jamie Farquhar, a business development director at Square Mile Investment Consulting and Research, explores the rise of the 'asset class'
Many years ago, the head of sales at a large UK fund management operation was overheard saying:"I don't care what the question is, the answer is multi-asset!" He was probably only half joking…
He could quite possibly have claimed great foresight, as since then the sales of multi-asset funds have taken off, particularly within the retail distribution arena, driven by the financial adviser community. The Investment Association (IA) figures for the end of August 2020 showed £200 billion of funds under management in mixed assets and fund of funds, from a total of £1,300 billion across all asset classes.
Of course, this 15% share includes institutional sales and isn't therefore a true reflection of the burgeoning appetite for multi-asset funds across intermediated distribution. To see the direction that this is taking we need to look at the IA figures for 'retail sales,' which show quite a different picture.
Admittedly it is just a snapshot in time but in July and August this year, in the midst of the Covid crisis, the share of retail sales from multi-asset and fund of funds topped 60%, accounting for £2 billion of the £3.4 billion total.
In addition, where IA asset classes dip in and out of favour, with net positive and net negative flows from month to month, the multi-asset and fund of fund sectors have maintained positive flows over all bar one of the last twelve months. March was the only negative month, when circa £10 billion was redeemed from funds across all sectors, as investors took fright at the developing global pandemic.
Even during that sell off, the volatility managed sector, a sub-set of multi-asset, maintained positive flows of £250 million.
The IA Annual Survey provides an overview of the UK fund management industry and contains hundreds of data points on trends in how firms invest for their customers and how the industry is evolving. This year's survey includes a section on multi-asset and concludes that there has been an ongoing"structural shift to 'outcome and allocation focussed' funds".
These represented a significant 23% of retail sales in the decade prior to the Global Financial Crisis but have subsequently risen to 43% of sales in the decade since.
This shift in the balance of net retail sales is largely at the expense of flows to equity growth funds, which have declined as a proportion of sales from 33% to 16% over the same period.
Perhaps ever so slightly controversial but multi-asset and fund of funds are commonly considered as 'products' that, more often than not, provide a 'one-stop-shop' solution. It is therefore perhaps incongruous to label them as an 'asset class' alongside UK Equities, Global Emerging Markets and Corporate Bonds, which wealth managers utilise to build portfolio solutions of their own, to meet their clients' needs and aspirations.
What the assets under management (AUM) and fund sales figures are therefore really showing is a significant dynamic shift within the marketplace, away from single asset fund picking for portfolio construction and focusing upon products and solutions that deliver to a range of specific outcomes.
Post-Retail Distribution Review (RDR), large sections of the adviser community have evolved their propositions to focus on financial planning, rather than investment planning, as this is where the greatest value add is achieved for their clients.
With an ever-increasing regulatory focus on suitability, the ease of risk mapping multi-asset solutions based upon strategic asset allocations has pushed the sector to the core of Centralised Investment Propositions (CIP). This strategy is central to driving enterprise value for their businesses by further de-risking the balance sheet and delivering increased operational efficiency.
The move away from a core focus on investment is closely aligned to the increasing prevalence of 3rd party Managed Portfolio Services (MPS) within adviser CIPs. In many ways, if MPS figures were added to the IA figures for multi-asset and fund of fund retail sales, the evidence for the changing dynamic would be even more compelling.
The IA figures indicate this phenomenon is accelerating and the evidence suggests that it is highly unlikely to reverse. Add the political desire to close the advice gap as well as the growing demand for oven-baked ESG and responsible investment solutions and it looks like that fabled sales director may well have been right all along.