Why financial protection alone isn't enough
Aegon Content Team
Friday, 10 May 2019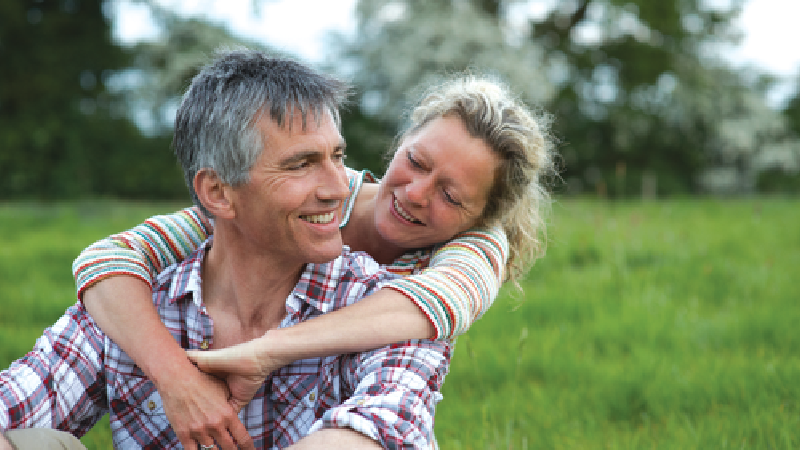 For intermediaries only
When you go out for a meal, it goes without saying that you want good value, but more importantly, is the food appetising? Is there a wide menu choice? Is the service good? Are the rolls warm? Is the wine chilled? A basic meal isn't enough to guarantee a good night out. It's just the same when choosing a protection policy. Gone are the days when price (although important) was the only condition of selection. Discerning clients now want more than just financial security.
Client health is now a priority
Just as a basic meal may provide adequate nutrition but not feed the soul, many advisers are moving away from insurance policies that focus solely on money without considering a client's health.
Our research1 shows that just over half of the advisers surveyed (53%), select insurers that offer a menu of added benefits designed to boost their clients' wellbeing.
Insurance policies and services
The best insurance policies offer value-added services, like medical services and counselling, throughout the life of the policy and at the time of claim.
According to Mind2, one in six people in England reported experiencing a common mental health problem (such as anxiety and depression) in any given week, so it's not surprising that as an adviser you're looking beyond traditional insurance policies to find the right cover for your clients. They'll want these extras, included as standard, to support their day-to-day health needs.
Without in-depth analysis of the services on offer, it's hard for you to know which services, and therefore insurers, are the best to recommend to your clients.
Value beats price
While price is always important, it's not always a deal clincher. Our research1 shows that over half of advisers (56%) believe value-added services decrease client sensitivity to price. The support services that are more likely to result in increased sales are medical services (72%) like a second medical opinion service, and counselling and wellbeing services (65%)1.
Our value-added services
At Aegon, Policy Plus is included as standard with protection policies. It offers a range of support services for no additional cost, whenever your clients or their immediate family needs them. These services are available throughout the life of their policy, providing peace of mind and reassurance when your clients need it most. Policy Plus includes a second medical opinion service, a health and wellbeing service, a key person replacement service and a funeral payment pledge.
Our research also found that claims experience has overtaken price as the key determining factor when buying a policy, perhaps reflecting the growing perception that it's the potential claim you're selling rather than the policy itself. Being able to promote the value-added services available to your clients at such a crucial time can help secure a sale.
We're proud of our claims track record. In 2018, we paid 98% of life protection claims and 93% of critical illness claims with cancer, heart attack and stroke the most claimed conditions.
Clients want reassurance that if they need to claim, it will be paid. It's proof that financial and physical health go hand in hand.
You can find out more about Policy Plus at aegon.co.uk/policyplus
1 Aegon/Cicero Group, High Net Worth & Business Protection Adviser Research, March 2019
2 Mind.org.uk, Mental health facts and statistics, April 2017