Why doesn't sustainable investment intent equate to action?
Hilkka Komulainen, Head of Responsible Investment
Wednesday, 29 June 2022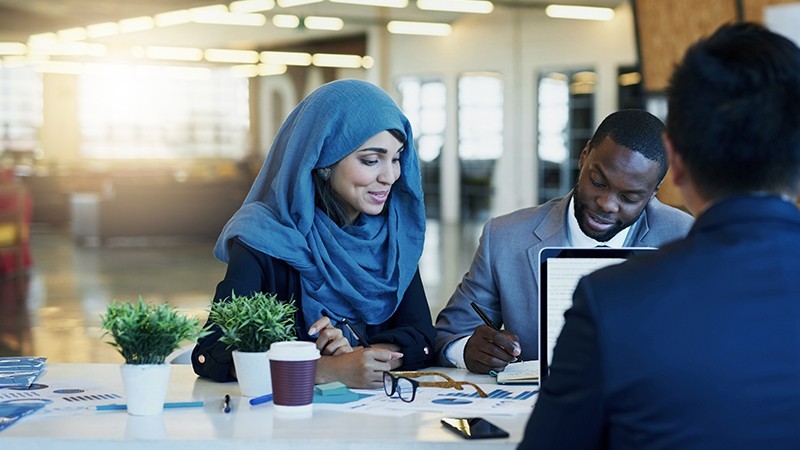 For advisers and employers only
4 minutes read
There's no denying that the climate crisis has been front and centre over the past few years. Yet, despite scientists and campaigners imploring us to act now to avert a catastrophe, there's still work to do to galvanise society into making the necessary changes.
The transition to net zero received significant coverage during COP26 last November. Many companies are getting behind the initiative to cut their use of greenhouse gasses to as close to zero as possible – we've proudly committed to achieve this across our default funds by 2050 and to halving emissions by 2030. In the echo chamber of financial services, it's easy to assume that everyone understands the important role that investments can play in the transition to net zero, and the impact of climate change and other sustainability challenges on finances. In reality that's not always the case – particularly when it comes to savers and consumers.
Aegon recently embarked on a substantial study to gain greater insight into the UK's financial health. Over 10,000 UK citizens were surveyed, representing a diverse slice of the UK population. The survey shows a disconnect between people's actions and their intent when it comes to sustainable investing.1 Bridging this gap could be a key factor in achieving net zero.
Reduce, reuse, recycle… responsibly invest?
Our survey showed that the public are concerned about sustainability and 72% noted global warming and other environmental issues as a key concern. People also undertake a number of day-to-day activities to support a more sustainable society, with 80% saying they actively recycle and 47% avoiding single-use plastics. However, most are not considering their savings as a tool for supporting a more sustainable society.
57% of our study participants believe they should invest some of their savings sustainably, but our research shows that only 31% have actually done so. That 31% number jumps to 45% for those who have a financial adviser, but staggeringly 50% of those surveyed didn't know whether they held investments meeting sustainability criteria.
How you can help bridge the gap
Advice and education are important ways in which the gap between intent and action can be narrowed, and there are a few ways in which pension schemes, financial advisers and providers can help people on their sustainable investment journey. Here are my top five:
1. Jargon busting
The world of environmental, social and governance (ESG) investing is burdened with acronyms, abbreviations and repetition with a constantly changing vernacular. It's no wonder that investors may feel overwhelmed or not ready to embrace the low carbon transition. This is reflected by 55% of those we surveyed who aren't aware of or don't understand the terms 'responsible investment', 'sustainable investment' or 'ESG investing'. The industry needs to ensure that everything is as clear and simple as it can be in its communications and conversations with savers.
2. Excellent conversations
Sustainability shouldn't be an afterthought – we need to embed our thinking on sustainability into materials and conversations with savers from the start. Communication is important here. Asking questions around how people feel about environmental and social issues – as well as how they see the world in the future – can help to align their beliefs and investment needs.
3. Draw comparisons
Our research has shown that savers can struggle to visualise long-term, less-tangible ideas such as investing. Explaining that their savings can support their beliefs just as much (if not more) as reducing plastic use, eating less meat or recycling could help them better relate their savings choices to how they can contribute to a more sustainable planet.
4. Make it relevant
Savers will be aware of ESG events, such as supply shortages caused by extreme weather, but may not be aware of how this can impact their investment returns. Bringing investments to life with fund facts, such as the types of companies the fund excludes or targets, and voting and engagement case studies, can help savers visualise how their investments are supporting the net zero transition.
5. Fit for purpose
There's no one size fits all approach to responsible investing, which means there's a need for a myriad of investment solutions to help people invest in line with their beliefs and risk appetite. Whilst some investors will look for simplicity, others may look to build their own portfolio. There are of course challenges, such as cost and asset class coverage, but offering a range of responsible investment approaches that seek to both manage sustainability risks and to channel finance towards sustainable business activities, will help engage the investor and support more sustainable investment choices.
Striking a balance
Responsible investing is an evolving concept, and net zero is a major objective to achieve, so complexity is inevitable. However, a balance needs to be established to ensure that savers aren't bamboozled and instead feel part of the journey.
Helping people connect their savings and beliefs will help reduce the gap between intent and actual investment choices, which will play an important role in the transition to a lower carbon world.Find out more about our commitment to supporting responsible investment, and how we can help you communicate these issues on our Responsible Investment hubs:
Adviser Responsible Investment hub
Employer Responsible Investment hub
Source:
1 Aegon's research conducted with 10,021 UK residents by Aegon's Centre for Behavioural Research - August and September, 2021.