Why business continuity and succession planning matters
Aegon
Tuesday, 12 February 2019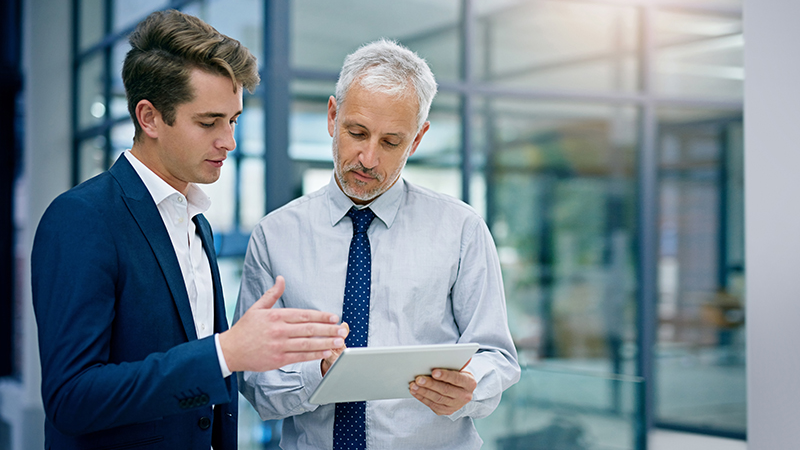 For intermediaries only


Business continuity and succession planning – why it shouldn't be ignored.
Business continuity and succession planning may not be high on the priority list of many businesses. But how would a business cope financially if it lost a key employee? What might the implications be if one of the business owners died or suffered a critical illness?
Business protection makes sure businesses can continue to trade, and allows the owners to maintain control of their business while making sure their dependants receive a fair value for their share of it.
Business continuity – is there a need?
Yes, definitely. It's well known that businesses look to protect themselves against many things, protecting their buildings, contents, stock, materials, vehicles and so on. However, the vast majority don't look to insure their biggest asset – their key employees.
To make sure your client's business can continue, they need to consider whether their business:
could continue to trade or would suffer financially if it lost a key employee, and
would have the necessary cash flow to replace any loss of profit or repay any outstanding loans, including directors' loans.
Solutions will depend on the role of the person identified but are most likely going to involve life protection, critical illness cover and/or key person income protection.
Business succession – why does it matter?
Business succession planning is a key part of protecting the stability and continuity of a business. It involves transferring the ownership and control of a business – most likely through retirement – to new management.
Business owners need to think about what they'd want to happen to their share of their business, if they suddenly died or became critically ill.
You should speak to your clients about:
who they'd want to get control of their business, and
how and where the money would come from to make sure this happened.
The need to have business succession plans in place is immediate and could be devastating for your client's business if they're not thought through properly.
How we can help
It's vital business owners consider their business continuity and succession plans sooner rather than later, as the impact of doing nothing could destroy their business.
We have a range of continuity and succession planning tools, available in our new online Business protection toolkit. You can use these tools with your clients to help them identify their business protection needs, so they can start putting measures in place to plan for the future well-being of their business – should the worst happen.
Our new online Business protection toolkit is all about keeping things simple - giving you all the support and information you need at your fingertips to understand, discuss and write business protection.
We've also created the Vault - your one-stop-shop for all the support material you'll need to help you in the business protection market. This includes sample material, sales aids, technical factsheets, videos and more. All are designed to help you understand the importance of, create the need for and discuss business protection with your clients.
Find out more
Visit our business protection toolkit for more information on business protection including access to our new guide and all our support material, or get in touch with your local Aegon sales representative. If you're not sure who your Aegon sales representative is, email us with your name, email address, firm name and postcode, and we'll get back to you.