Why advice is key to financial wellbeing
Aegon Content Team
Monday, 15 March 2021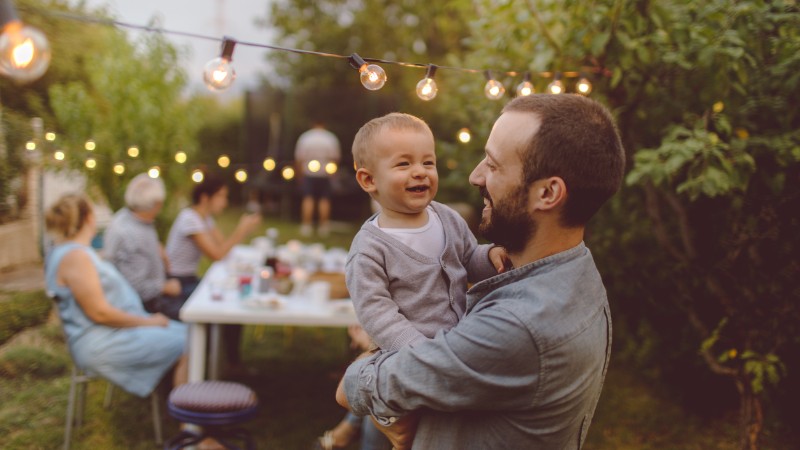 For intermediaries only
Many people think only the wealthy need a financial adviser, and it's this perception that puts the average saver or investor at a potential disadvantage.
In fact, those taking financial advice to help with their wealth management are nearly £50,000 better off within a decade compared to those who prefer to go it alone with their finances, according to research from Unbiased 1.
We're supporters of financial advice and firmly believe in the benefits it can bring to help people reach a lifetime of financial security. Knowing that your expertise and knowledge is valued, will help build confidence in approaching potential clients who've never received advice before. Whether you simply help with their retirement planning, or you conduct a full range of wealth management services across their entire portfolio.
The other key benefit an adviser can bring to a client is that of a greater sense of financial wellbeing. This refers to how people feel about the control they have over their financial future – and their relationship with money, including their ability to respond to financial unpredictability and unexpected expenses. We believe that in getting more people to access financial advice, we'll help improve their financial wellbeing.
Peace of mind
While the monetary benefits of taking financial advice are appealing, putting a price on the peace of mind you can give clients to help manage their finances is more difficult. More than half of those surveyed in our research, who took advice, felt they had peace of mind when it came to their finances2. Here are some of the reasons they gave:
They don't really need to action very much, as the heavy lifting is done by you which saves them time and hassle.
They're more likely to have a plan for the future which is being kept on track with regular reviews. Our research found that 72%2 of those using an adviser have clear financial goals, or plans for the future as a whole, compared with just 40%2 of those who don't use an adviser.
Financial advisers can remove emotion from decision-making. Often a better financial position can be maintained more easily without sentiment, which can be vital when markets are volatile.
Even so, most people will decide not to take financial advice because they feel they've sufficient plans in place, they think it will cost too much, they think they can manage their money alone, or because they don't trust advisers.
However, these are thoughts you can challenge
Retirement planning and financial wellbeing
One specific area you can help with their financial wellbeing is in retirement planning.
You're perfectly placed to help clients manage their retirement savings, including their pensions, with sound advice.
Taking financial advice allows for a robust and ongoing assessment and analysis of the way pension and other retirement savings are invested and managed. This will help to, but not of course guarantee, the maximising of returns over the years, with the aim of improving the benefits for a client's retirement.
Clients that feel they're well prepared for the future and doing the right things, will often have a more positive feeling of financial wellbeing, and be more empowered to keep up those good habits to help reach their future goals.
Building trust
By explaining all the benefits, you can bring to potential clients will help convince them of your value. Yet the misconception of how advisers work and their motivations are one of the main reasons why potential clients might decide not to get financial advice.
For example, 75%2 of people still think advisers are paid on commission, which can skew perceptions of independence. The reality is very different as you're actually paid a fee by clients. It's therefore really important you let potential clients know exactly how you earn your fees. Being transparent at all times, and in particular at the very first client meeting, will help build trust.
There are a few fears and misconceptions about the nature and cost of advice, not to mention the value you can bring to a client at different stages of their life. Remember you're ideally placed to allay these fears and help them learn more about the value of the advice you offer – not to mention the significant benefits it can bring.
Further support is available
Our Advice Makes Sense hub provides resources to help you help your existing and potential clients understand the value of advice. We also have a dedicated adviser wellbeing hub, with insight and useful information for you to read and use with clients.
You can also use copies of our guide Why take financial advice? to encourage potential clients to take the first steps with you to help improve their financial future.
1 Advice worth nearly £5k a year over a decade
www.unbiased.co.uk/news/financial-adviser/financial-advice-value-over-10-years – December 2020
2 Aegon research - Perceptions of financial advice
www.aegon.co.uk/content/dam/ukpaw/documents/perceptions-of-financial-advice.pdf – March 2020