What will no-deal mean for cross-border schemes?
Professional Pensions
Thursday, 17 January 2019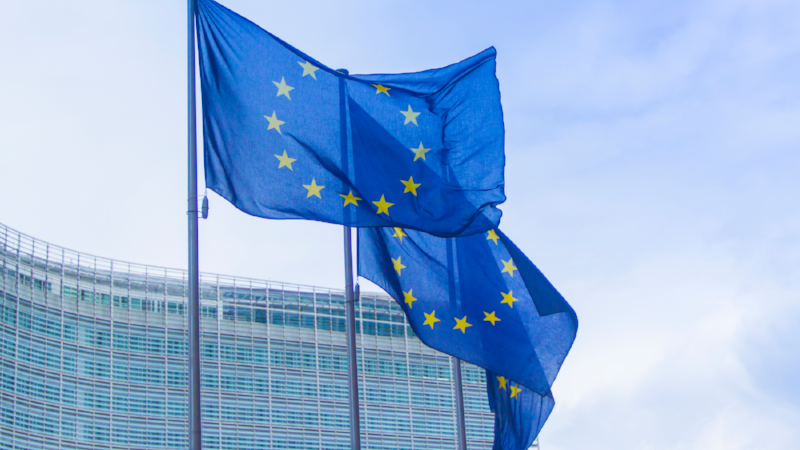 The protection of members' benefits in cross-border pension schemes is the latest casualty to befall Britons in the case of a no-deal Brexit, government regulations have revealed.
The government is in talks with the British and Irish pensions regulators over how to protect members of cross-border schemes in the event of a no-deal, which is looking increasingly likely after the House of Commons rejected Theresa May's negotiated agreement.
Problems arise as leaving the European Union without an agreement will see the UK fall out of the political and economic bloc's cross-border regime, which allows non-nationals to participate in foreign schemes.
Irish prevalence
Such schemes are particularly prevalent on the island of Ireland where many Northern Irish people are employees of companies in the Republic of Ireland and vice versa.
Of the 83 cross-border schemes in the EU, 12 are registered or based in the UK and accept contributions from Irish employees, and 26 schemes operate the other way around - comprising 81% of cross-border schemes involving British employees.
Speaking in the House of Lords on 15 January, Department for Work and Pensions under-secretary of state Baroness Buscombe confirmed that, in the event of a no-deal Brexit, schemes would no longer need to seek authorisation from The Pensions Regulator (TPR) for cross-border activities.
"We have, therefore, been in discussions with the Irish regulator and TPR to reflect Northern Ireland and its relationship with Ireland, which will remain within in the EU," she said, as the chamber debated draft regulations to be enacted in a no-deal scenario.
She added:"In a no-deal situation, the UK cannot participate in the EU's authorisation regime for cross-border activity as we will no longer be a member state. However, we are working with TPR, Northern Ireland and industry stakeholders to see what can be done to support members of cross-border schemes."
In effect, non-national schemes will be classed as UK occupational schemes post-Brexit, and this means they will end up subject to two regulatory regimes, says Eversheds Sutherland partner Charmian Johnson.
"If there is a no-deal Brexit, on the face of these regulations, any cross-border scheme that currently does not qualify as a UK occupational pension scheme, because it is administered in another European Economic Area (EEA) state, will be classed as a UK occupational pension scheme," she says.
"Therefore, it will be subject to our regulatory regime as well as the regulatory regime of the EEA state where it is currently administered."
'Proper protections'
The government is"cognisant" of the fact that"proper protections can be put in place", reassuring employees and employers, Buscombe added.
The draft regulations will, for example, require schemes to treat non-UK members in the same way as members who work wholly in the UK, as under the Pensions Act 1995 - but the schemes will not be required to share information with foreign regulators.
However, Buscombe also confirmed that cross-border schemes based in EU member states would not have to abide by UK law or TPR rules - and member protection was not guaranteed.
"In the event of a no deal, it would impossible for us to be certain on that day that we can protect things," she said.
"I put my hand on my heart and say that in the event of no deal, I am sure that [DWP ministers]… will do all they can post exit to ensure that we can negotiate and work closely with those with whom we currently have a cross-border relationship, and to reassure them that we can continue in the same vein."
But Johnson does not see this loss of protection as likely, largely due to the requirements to meet the rules of two regulatory regimes.
"It seems unlikely that members will somehow become stripped of protection," she says."The problem is more likely to be that the scheme will become subject to two separate - and potentially conflicting - regulatory regimes.
"For example, in the case of a UK/Irish cross-border arrangement administered in Ireland, any UK citizens' assets held in the Irish scheme post-no-deal will still be covered by IORP II [the second EU directive on institutions for occupational retirement provision] protections and, if the scheme were administered in the UK, it would be subject to the UK regulatory regime."
The regulations form part of a wider set of rules that will apply to pension schemes in the event of a no-deal Brexit. They were agreed to in the House of Lords without a vote.
This article was written by James Phillips from Professional Pensions and was legally licensed through the NewsCred publisher network. Please direct all licensing questions to legal@newscred.com.