What to look out for in Rishi Sunak's March 3 Budget
Aegon Press Team
Thursday, 25 February 2021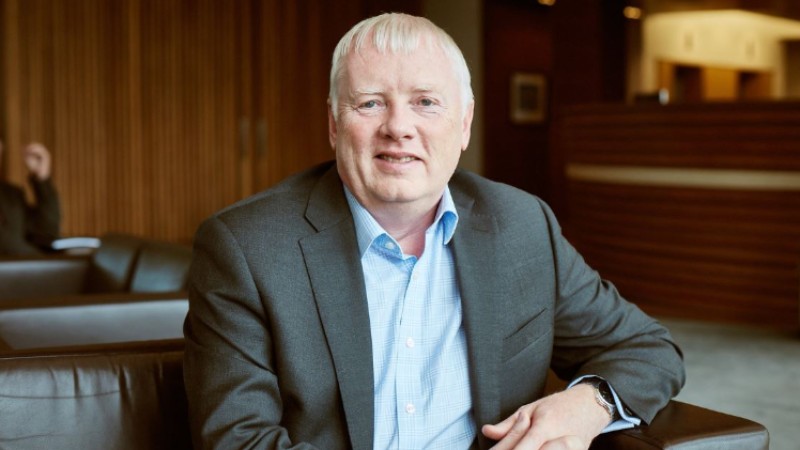 Big question over whether the time is right for the chancellor to set out his plans to start getting the nation's finances on a sounder long term footing
When he does, the route to economic recovery could mean significant changes for pensions tax relief, wealth taxes, income tax and national insurance 
The chancellor Rishi Sunak is currently preparing for his Budget speech. Having already had to cancel last autumn's Budget because of huge, ongoing economic upheaval, he no doubt had high hopes of unveiling his 'build back better' plans for economic recovery in his March 3 Budget. But with the UK government only today (22 February) being able to firm up on its roadmap out of lockdown, the big question is how much of the financial follow-up will Rishi reveal next week and how much will come in a second budget in the autumn. 
Steven Cameron, Pensions Director at Aegon, comments on what to look out for in Rishi Sunak's March 3 Budget on pensions, savings and investments:
The chancellor faces the daunting task of how to begin recouping the many billions he has been spending for almost a year, offering much needed support to individuals and businesses through the pandemic. With the UK government only now beginning to set out its roadmap out of lockdown, and the full economic impact still unclear, the chancellor may feel it's still too early to shift his focus from tackling the virus and protecting jobs. But having cancelled his autumn Budget, and with the funding gap getting bigger by the day, he will be keen to start making some announcements on future remedies whether through increases in taxation, a growth agenda or most likely a combination of both.
Committed to the 'tax triple lock'
It was recently reported that the chancellor will stick with the Conservative manifesto commitment of a 'tax triple lock', meaning no increases to rates of income tax, national insurance or VAT. This raises the prospect of increases in other taxes or cuts in allowances and reliefs.
High on the list of possible targets are pensions tax relief and wealth taxes as well as corporation tax. The tax system can have a big impact on the most efficient ways of managing long-term saving and investment. It's vital any changes to tax reliefs and incentives don't discourage saving for retirement – if anything, people should be given extra incentives to invest to support economic growth. And with many seeing change as inevitable, for those lucky enough to have any extra funds, now may be the time to make as much use as they can of pension and ISA contribution allowances.
Pensions – balancing the 'cost' of tax relief with the benefit of long term investment in the economy
 For years, there has been speculation that different chancellors might boost income tax receipts by cutting tax relief on pension contributions, particularly for higher and additional rate taxpayers. The latest rumour is Rishi is considering a move to a flat rate of relief at 25%. While this would reduce the incentives for higher rate tax payers, it would actually improve the boost basic rate taxpayers receive.
But any changes here are highly complex to implement, particularly for defined benefit schemes. This means individuals and pension schemes would need sufficient time to adapt."
Investing for economic growth
The government is increasingly keen to encourage pension funds to invest more, on behalf of their members, in ways that support economic recovery. This includes in infrastructure, innovative start-up companies and the 'green revolution'.
Last week we saw Keir Starmer propose a new British recovery bond. This would be a savings product paying interest. There's every chance the chancellor has similar thoughts in mind to offer both savers and a broader range of investors further targeted incentives to invest in certain areas to support the recovery of the UK economy."
Capital Gains Tax – more tax on wealth? 
Currently, the rates of tax on capital gains are lower than on income. With capital gains tax considered a 'wealth' tax and with it not being protected by the 'tax triple lock', Rishi might be planning an increase in CGT rates or reduction in annual exemption.
Such changes would affect a wide variety of individual including wealthier individuals selling significant investments held outside of tax favoured wrappers such as pensions and ISAs. Owners of second properties who sell them could also face higher tax bills. But the chancellor might think twice before taking a harsh approach to small business owner who might suffer when selling their businesses to fund their retirement. The Prime Minister is known to want to support entrepreneurship so we might see greater use of special provisions for this group such as the existing business asset disposal relief.
Income tax and National Insurance  
While a blanket increase to the headline rate of income tax or national insurance would go against the manifesto 'triple tax lock' commitment, the chancellor might consider other more targeted changes such as levying national insurance on earned income after state pension age. It has also been suggested that in return for the support received by the self-employed, their income tax and NI might be brought more in line with that of employees. There's also the potential that the personal thresholds will be frozen meaning individuals won't benefit from the usual tax 'savings' by paying tax on less income. 
State Pensions – the multi-billion pound benefit bill 
There has been heated debate on the future of the state pension triple lock, which grants annual increases at the highest of price inflation, earnings growth or 2.5% each year. The government has already confirmed the triple lock will be granted again this April. But with earnings growth likely to be highly volatile for the foreseeable future, this could prove just too costly in future years, with every 1% increase adding £1bn for every future year to the Government's unfunded pension liabilities, which then creates a 'pay as you go' burden on earners below state pension age." 
Social Care Funding – too big to ignore 
The devastating impact the pandemic has had on our most elderly has shown just how valuable but stretched our care system is, making it even more urgent that the government delivers on promised reforms to social care funding for our ageing population. We may see additional funds allocated to the care sector in the Budget but this is unlikely to be more than a short term sticking plaster. Previous suggestions to create sustainable funding included an increase in income tax or national insurance, earmarked for social care, and perhaps just for the over 40s. How this sits against other tax plans remains to be seen.
Further information
Neil Cameron
PR Manager
Aegon UK
neil.cameron@aegon.co.uk
Notes to Editors
In the UK, Aegon offers retirement, workplace savings and protection solutions to over three million customers. Aegon employs around 2,000 people in the UK and together with a further 800 people employed by Atos, we serve the needs of our customers. More information: www.aegon.co.uk
Aegon's roots go back more than 175 years – to the first half of the nineteenth century. Since then, Aegon has grown into an international company, with businesses in the Americas, Europe and Asia. Today, Aegon is one of the world's leading financial services organisations, providing life insurance, pensions and asset management. Aegon's purpose is to help people achieve a lifetime of financial security. More information on www.aegon.com
Figures correct, January 2021