What's in store for 2021?
Steven Cameron, Pensions Director
Monday, 4 January 2021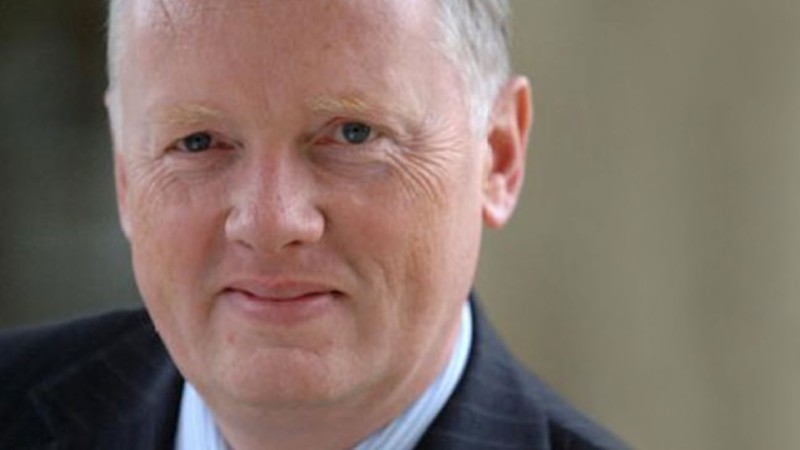 For intermediaries only
Steven Cameron, Pensions Director at Aegon, looks ahead to what 2021 might bring. With the coronavirus vaccines being rolled out, are we simply overcoming one major obstacle, to be confronted with a multitude of further challenges, some of which are yet to be calculated.
None of us will forget 2020 in a hurry, although many of us for a whole host of different and very good reasons, may well want to.
The first big question for 2021 is will the hope of a vaccine begin to allow life to get more back to some form of normality?
This question will be closely followed by the next one – which will centre around how the Government will begin to put the nation's finances back on a sounder footing?
The Spending Review and the Office for Budget Responsibility (OBR) forecast painted a bleak picture for the next couple of years with a large and growing deficit to be filled.
There's also the prospect of the Financial Conduct Authority (FCA) reviewing its approach to regulation once we're no longer bound by EU rules. The threat of negative interest rates shaking up the nation's whole approach to saving and investing also remains.
We'll also be able to start learning from the introduction of investment pathways for non-advised drawdown customers – the big question is will these reduce or increase the demand for retirement advice? And will the DWP roll out similar rules for members of trust-based schemes?
The Spring Budget
With the second wave of infections cancelling his Autumn 2020 Budget, the Chancellor is expected to set out his recovery plans in the Spring.
The big question is not if, but how, from whom, and when he plans to recoup the huge financial cost of the coronavirus pandemic.
High on the list of possible targets are pensions tax relief and wealth taxes. But could he also signal increases to income tax and National insurance? Can the state pension triple lock survive much longer? And where's he now going to find the money to put social care funding on a fair and sustainable footing?
The tax system can have a big impact on the most efficient ways of managing long term saving and investment, something advisers are ideally positioned to support their clients with. It's also vital any changes to tax reliefs and incentives don't discourage saving for retirement or for the 'rainy day' emergencies. Those at risk of losing current incentives might be well advised to act sooner rather than later.
On pensions tax relief, the most recent rumour suggests a move to a flat rate of relief at 25% is being considered. Clearly, this would reduce the incentives for higher and additional rate taxpayers but would benefit basic rate and non-taxpayers. These changes are highly complex to implement, particularly for defined benefit schemes or for those using 'salary sacrifice', meaning savers and pension schemes would need sufficient time to adapt.
The Government is increasingly focusing on pension funds as a source of investment to support economic recovery, including in infrastructure and the 'green revolution'. A too drastic cutback in pensions tax relief would clash with this initiative.
We also saw proposals from the Office of Tax Simplification involving a sharp increase in the rates of Capital Gains Tax (CGT) or a larger cut in the annual exemption. Those holding significant investments outside of tax favoured wrappers such as pensions and ISAs, owners of second properties and business owners who plan to sell their businesses to fund their retirement will all need advice certainly after, but possibly before any changes.
While a blanket increase to the headline rate of income tax or National Insurance is unlikely in the short term, the Chancellor might consider other more targeted changes such as levying National Insurance (NI) on earned income after state pension age, or aligning income tax and NI between employees and the self-employed.
The devastating impact the pandemic has had on our most elderly has made it even more urgent for the Government to deliver on promised reforms to social care funding. Previous suggestions to create sustainable funding included an increase in income tax or National Insurance, earmarked for social care, and perhaps just for those over 40 years old.
The Chancellor will now need to undertake a tricky balancing act to assess any such changes against what other plans he may have in store. Whatever the outcome, this will surely create a major new demand for advice in future years.
Pension season
Something else to look out for is the introduction of a pension season, where all pension schemes will have to issue annual benefit statements around the same time.
The government has yet to decide when this will start, but this could be a catalyst for more people to contact advisers to help them review their pensions and more general retirement planning.
FCA and advice
The FCA is actively looking at broadening support consumers receive, be it through advice or guidance as part of the Call for input into the Consumer Investments Market. Feedback to this very wide-ranging paper will be combined with the findings from the review of the effectiveness of the Financial Advice Market Review and the Retail Distribution Review which unsurprisingly found the advice gap is alive and kicking. Areas under scrutiny are the definition of advice versus guidance, FSCS levies and the potential to increase the availability of 'pay as you go' or streamlined advice.
The possible introduction of more personalised guidance could also offer opportunities for adviser firms to expand into new segments of the population. This to me is one of the big ones to watch for in 2021.
With the uncertainty created in 2020, further emphasising the value of advice, let's hope this helps the advice industry go from strength to strength and helps to manage and improve the outcomes for their clients.