What is net zero and why is it important for investors?
Michael Ridley, Director and Senior Responsible Investment Specialist at HSBC Global Asset Management
Wednesday, 27 October 2021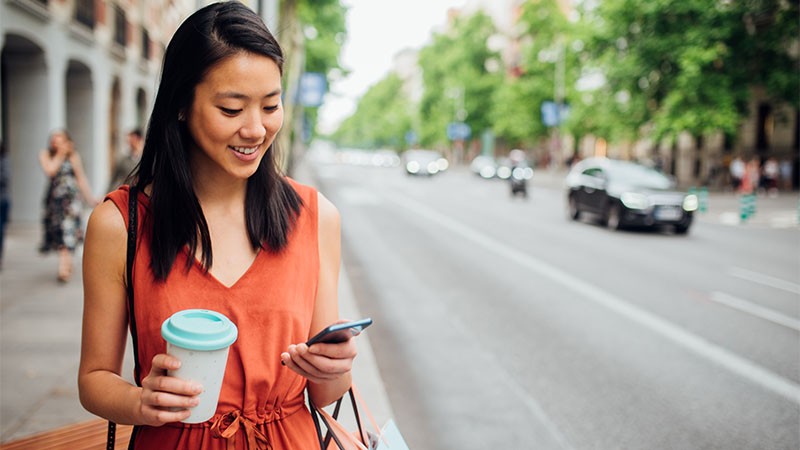 For employers and financial advisers only
Climate change is one of the biggest topics of our age, so it is no wonder that investors are keen to play their part. Change is coming regardless, as governments and regulators push all industries, including finance, to reduce emissions towards net zero. But what does the term mean exactly and how might portfolios and returns be affected?
A net zero commitment is one where a country or a firm agrees to sharply reduce its carbon dioxide emissions. This is not the same as saying emissions will be cut to 'gross zero', rather any emissions still made by a target date will be offset by technologies such as carbon capture and storage or nature-based solutions. The latter may include the buying of carbon permits or funding tree planting.
Net zero targets are important because the world's carbon dioxide emissions must fall to this level by 2050 in order to limit the average global temperature rise by the end of the century to 1.5 degrees Celsius. So says the Intergovernmental Panel on Climate Change. But achieving this will be hard. Emissions have to decline from roughly 50 gigatonnes per year today, while the world's population rises to nine billion and economic growth remains robust.
Hence, many countries and firms are making ambitious net zero carbon commitments. The US, Japan and the UK, for example, have declared they will be net zero by 2050. China is aiming for 2060. Indeed, states responsible for three-quarters of global emissions have net zero targets for around mid-this century. Thousands of companies have also announced net zero commitments. Even oil producer Shell has said it will be net zero within 30 years.
So what does all this mean for investors?
For starters, asset owners and fund managers are being obliged to align financial flows with carbon reduction targets. There will be much more transparency about the emissions levels of individual securities as well as portfolios. Investors are also expected to reduce their investments in higher emitters over time and help fund climate solutions. Industry bodies such as the Net Zero Asset Owners Alliance and Net Zero Asset Managers Initiative are taking the lead.
To keep things simple, investors can think about net zero from two angles:
1.Real world impact
The first concerns real world impact. If the primary aim is to reduce emissions, or to invest in companies that help the world do so, then certain approaches are better than others. True capital allocation occurs when securities are issued to investors, and this is where they have maximum leverage. In secondary markets, such as listed equities, most influence comes via engagement and the voting of shares.
Still, many investors do not wish to hold the equity or credit of carbon intensive firms, even if selling simply transfers ownership to the buyer. But beware that portfolio biases can quickly emerge. Avoiding high emitters probably means larger positions in sectors such as retail and financials, and underweights in utilities, mining and energy. Investors may suddenly find they have more European stocks, or growth names.
2.The effect of net zero on investment returns
The second angle is the effect of net zero on investment returns. As the world moves away from fossil fuels the performance of different asset classes and sectors will vary widely. There will be winners and losers. So-called 'transition risk' has to be modelled and valued. Likewise, climate change exposes portfolios to physical risks, even green assets. For example, wind farms built on the coast may be vulnerable to rising sea levels.
Although achieving net zero is disruptive, opportunities abound. New companies are springing up and the required annual investment on green solutions is measured in trillions of dollars. Renewables play a key role in the decarbonisation of power generation, including a booming hydrogen economy. Electricity transmission and distribution will also expand with the electrification of transport, heating and cooking. Meanwhile, nature based solutions are already attracting intense investor interest.
To conclude, the transition to a net zero world is real and irreversible. Investors play a crucial role as allocators of capital and influencers of behaviour. As ever there are risks, but the potential investment returns far outweigh them. We know this must be the case as most asset classes are trading at all-time highs today despite an exponential rise in awareness about climate change.
Aegon is not responsible for the content and accuracy of investment articles provided by third party asset managers. We might not share the views of the author and organisation.
The value of an investment can fall as well as rise and isn't guaranteed. Investors could get back less than they invest.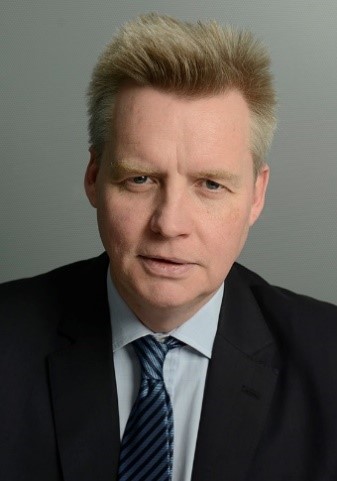 Footnote:
The material contained herein is for information only and does not constitute legal, tax or investment advice or a recommendation to any reader of this material to buy or sell investments. You must not, therefore, rely on the content of this document when making any investment decisions.
This document is not intended for distribution to or use by any person or entity in any jurisdiction or country where such distribution or use would be contrary to law or regulation. This document is not and should not be construed as an offer to sell or the solicitation of an offer to purchase or subscribe to any investment.
Any views expressed were held at the time of preparation and are subject to change without notice. While any forecast, projection or target where provided is indicative only and not guaranteed in any way. HSBC Global Asset Management (UK) Limited accepts no liability for any failure to meet such forecast, projection or target.
Where overseas investments are held the rate of currency exchange may cause the value of such investments to fluctuate. Investments in emerging markets are by their nature higher risk and potentially more volatile than those inherent in some established markets. Stock market investments should be viewed as a medium to long term investment and should be held for at least five years. Any performance information shown refers to the past and should not be seen as an indication of future returns.
Approved for issue in the UK by HSBC Global Asset Management (UK) Limited, who are authorised and regulated by the Financial Conduct Authority. HSBC Asset Management is the brand name for the asset management business of HSBC Group, which includes the investment activities provided through our local regulated entity, HSBC Global Asset Management (UK) Limited.
Copyright © HSBC Global Asset Management (UK) Limited 2021. All rights reserved.