What does 2019 hold in store for DB pensions?
Professional Pensions
Thursday, 10 January 2019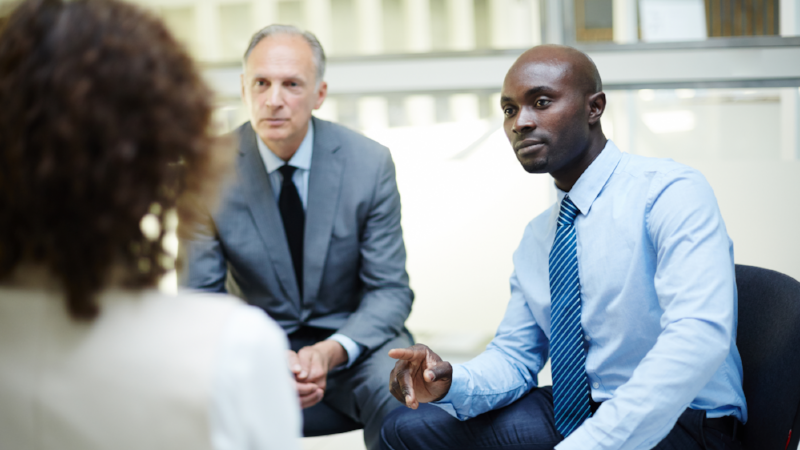 Buck's David Piltz says the industry was been shaped by several developments in 2018, many of which will continue to influence the sector this year.
Despite an overwhelming transition away from defined benefit (DB) pensions to defined contribution (DC) schemes in recent years, a significant proportion of the UK's population still rely on DB pensions. The DB industry was shaped by several key market and regulatory developments in 2018, many of which will continue to influence the sector this year.
The requirement to equalise the impact of guaranteed minimum pensions (GMPs) dominated the news at the end of 2018, a year in which we saw an increasing number of schemes looking towards de-risking exercises to reduce, or in some cases completely remove, their pension liabilities. This trend not only looks set to continue, but is likely to accelerate over the next 12 months. Add to this the potential launch of DB superfunds, and 2019 is already lined up to be a very busy time for the pensions industry.
GMP Equalisation
The High Court's landmark rulings in October and December on GMP equalisation were defining moments for the DB industry. With schemes now mandated to equalise the effect of GMP benefits between men and women from 17 May 1990, this year will see schemes complete GMP reconciliation and rectification processes and then begin in earnest their GMP equalisation exercises.
An overwhelming majority of UK schemes have GMP benefits, and the legal confirmation of the requirement for the equalisation of GMP benefits presents a substantial amount of work for the industry. GMP equalisation may prove to be a costly, complex and time-consuming task for many schemes in the coming months for, in some cases, results which will appear trivial to pension scheme members. It will be incumbent on advisers and administrators to develop solutions and services to meet the new requirements efficiently and effectively.
De-risking and the bulk annuity market
In 2018, the bulk annuity market grew to historically high levels with the volume of deals amounting to at least £18.6bn, including British Airways' £4.4bn pensioner buy-in, the largest of its kind completed in the UK. And with predications that this is set to grow even more in 2019, it's likely we'll see a greater number of schemes move along their de-risking journey plan.
The underlying driver for this expansion over the last year has been the affordability of these transactions. Prior to the very end of 2018, rising interest rates and strong equity markets, as well as of course the substantial deficit reduction contributions payable by scheme sponsors, and a continued trend in falling life expectations, all led to improving funding positions for DB schemes over the year. These improved funding levels, as well as competitive pricing from insurers as more firms enter the bulk annuity market, and an increased common understanding between trustees and sponsors as to the benefits of bulk annuity transactions, have resulted in an increased appetite for de-risking. Looking ahead, the demand for these deals is expected to be as strong as ever, not just for the large schemes in the industry but also for smaller schemes that may have felt themselves priced out of the market in previous years but which may now be able to benefit from a more streamlined process.
Consolidation
For those schemes for whom a full buyout transaction is not quite achievable, the emergence of pensions scheme consolidators or 'superfunds' offers the possibility of an exciting alternative 'exit' for sponsors and trustees who have available capital to demonstrably improve the security of members benefits. This is particularly true for schemes where the potential to meet those benefits in full through the scheme or ta fully insured buyout may be potentially unachievable in the future.
There has been a widespread debate about what this means for the industry. Aside from the affordability point, the arguments for consolidation are certainly compelling. Not only will it provide smaller schemes with reduced costs through economies of scale, but it will also open wider investment and risk capabilities opportunities, as well as massively improving the overarching governance and decision-making.
Consolidation is something that the pensions industry has the skills and infrastructure to achieve. Many lessons can of course be taken from the very successful consolidator which has been in existence for well over a decade - the Pension Protection Fund (PPF). Of course the PPF has had one extra advantage: the ability to simplify benefits. At this stage, simplification appears a step too far for the Department for Work and Pensions, but one would hope over time that simplification in some form could continue to drive efficiencies through the DB market place.
The market is ripe for consolidation. The Pension Protection Fund's own 2018 Purple Book shows that of the 5,450 pension schemes listed, 35% have fewer than 100 members and a further 44% have fewer than 1,000 members.
However, despite the potential advantages of consolidation, questions still remain over how superfunds will be regulated and authorised. How will we ensure that superfunds and insurance companies operate in a level playing field where both superfunds and bulk annuities have their place, but without mis-pricing or a misunderstanding of what are fundamentally different things? What happens next will very much depend on the outcome of the government's recently launched public consultation, the Consolidation of Defined Benefit Pension Schemes, after which primary legislation may be proposed.
It's fair to say that 2019 looks set to be challenging for the UK. And within the pensions industry we're likely to see a number of developments which will shape the way the industry looks and operates in the future. From the first pension schemes potentially entering a superfund to the opportunity for even more record-breaking liability management transactions, 2019 will undoubtedly be an important year for the DB pensions sector.
David Piltz is UK managing director of Buck
This article was written by David Piltz from Professional Pensions and was legally licensed through the NewsCred publisher network. Please direct all licensing questions to legal@newscred.com.