What DFMs look for in a platform
Aegon Investment Team
Friday, 16 April 2021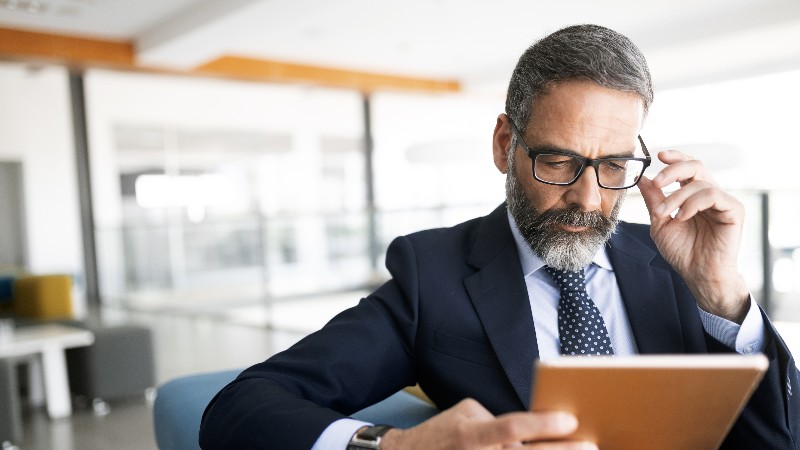 For intermediaries only
Discretionary fund managers (DFMs) provide an increasingly popular service to financial advisers looking to outsource investment management. As the market grows, it's important that the platforms they use are set up to help them (and the advisers they partner with) access the services and investments they need.
DFMs now account for a significant percentage of advised assets. According to our research, DFM portfolios make up 13% of advised assets1.
DFMs are an important feature of a platform's overall proposition, and for the arrangement to work well DFMs need platforms to offer:
A wide choice of investments
Excellent rebalancing and portfolio management functionality
A simple remuneration process
So, as part of doing due diligence on the DFMs they offer, it's important for advisers to ask their chosen DFMs what they want from a platform.
Investment choice
One of the major considerations for any DFM looking to build and manage on-platform model portfolios is the range of investments available. Many DFMs recreate similar versions of their off-platform portfolios when setting up on-platform propositions. They can only do this if the platform offers them access to the funds and investments they already use.
It's the nature of the DFMs specialism to offer some 'out of the ordinary' investment options that many platforms wouldn't necessarily offer as standard so, while a wide choice is important, so too is the speed with which a platform can on-board specific investments that a DFM needs.
Platforms that already have a wide choice of investments will be better placed to meet the needs of most DFMs.
But, those that continually add to the choice available and are willing to work with DFMs to make particular funds that they request available quickly, will be especially appealing.
Rebalancing and managing on-platform model portfolios
Model portfolios have to be rebalanced on an ongoing basis and, to make sure the process is as efficient as possible, platforms must offer a number of tools to assist DFMs.
For example, where automatic rebalancing options are available, they can often be set up on a monthly or quarterly basis by DFMs to make the process easier.
DFMs often want the ability to manage their on-platform model portfolios in bulk across multiple clients and adviser firms. This bulk management functionality means it's not necessary to make changes at an individual level, making the process quicker and reducing the administrative burden on DFMs.
In addition to having tools to allow them to manage their on-platform model portfolios easily, DFMs also need the ability to analyse their performance. Model portfolio evaluator tools let DFMs assess their investments against a range of benchmarks, at either an individual or portfolio level. The more sophisticated the evaluator tools, the easier it will be for DFMs to work effectively on a platform.
Remuneration process
Different platforms have different ways of remunerating DFMs and advisers. Where fees can be paid by the platform, directly to the adviser and the DFM, in the appropriate portions, it makes it more convenient for both parties.
Such an approach adds to the appeal of a platform by reducing the administrative burden and speeding up the remuneration process for all concerned.
As DFMs become a more prevalent and important part of platform offerings, providers and advisers need to ensure that they offer the toolset they need to do their job effectively.
1 Opinium adviser attitudes survey for Aegon. Fieldwork October 2020. Based on 251 advisers surveyed.
The value of investments can fall as well as rise and isn't guaranteed. Clients may get back less than they invest.