What 2020 will be remembered for
Steven Cameron, Pensions Director
Friday, 18 December 2020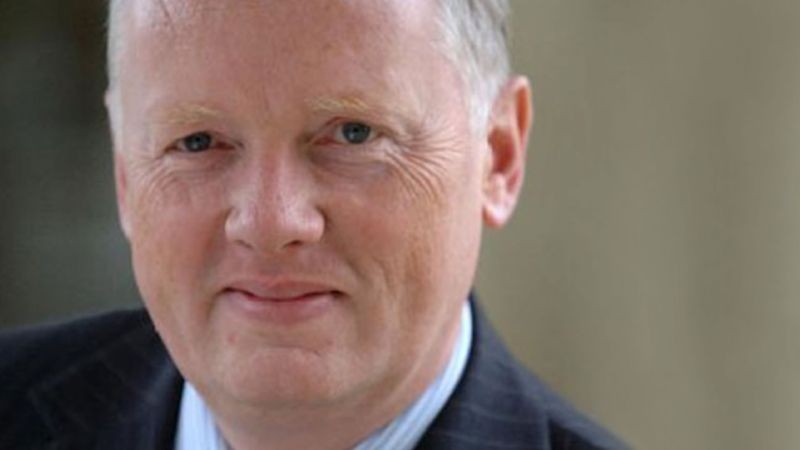 For intermediaries only
Steven Cameron, Pensions Director at Aegon, looks back on the year that was 2020. What happened, what didn't happen and how this might influence decision making as the world moves forwards.
It would be easy to conclude that 2020 will be remembered for only one thing – the coronavirus pandemic. The impact it's had on the nation's health and daily life, interventions from the Government and regulators alongside stock market movements have had big implications for people's wealth, making the value of advice even more crucial.
Other developments which, while not in the league of coronavirus, shouldn't go unnoticed.
Remember, just twelve months ago, predictions for 2020 would have focused on Brexit deals and transitions, a re-elected majority Conservative Government's plans including the Pension Schemes Bill and a host of Financial Conduct Authority (FCA) interventions including the new rules on defined benefit transfers, investment pathways and in specie transfers between platforms.
Coronavirus
At the start of the pandemic, alongside the unprecedented measures to protect people's health and the NHS, there was an important need to stop people making panic decisions with their investments as the markets dropped. Advisers were at the forefront of this and the FCA helpfully suspended a host of regulatory developments to allow the industry to focus on what was most important and to support the most vulnerable customers.
With extreme market volatility, August was not the time to attempt to introduce investment pathways for non-advised clients. These rely on people being able to envisage what income and security they want from the first five years of 'retirement', which is hard enough at the best of times, let alone in the middle of a pandemic. This should be on the watch list for February 2021 with potential lessons to be learned.
It also wasn't the time to be pushing ahead with complex new arrangements to facilitate in specie transfers between non-standard share classes on platforms. While this will be welcomed as a positive initiative by a minority of affected platform investors, there were more pressing and more widely beneficial topics for platforms to be focusing on. So again, deferring these until February 2021 is the right thing to do.
In the early weeks of the pandemic, the FCA also set out some helpful guidelines on the sorts of customer messages and warnings which could, and indeed should, be offered which would not run the risk of being considered advice.
Of course, lockdown also meant adapting to a whole new way of working, with advisers facing up to virtual video meetings with clients and supporting a massively accelerated move to dealing digitally. Our research suggests advisers have adapted successfully and we expect lessons learned here to have longer impacts well after vaccinations take us back to more normal times.
Possibly the most radical of the Government's interventions was the furlough scheme and it was particularly positive to see not just the Department for Work and Pensions (DWP) but the Treasury also support the continuation of auto-enrolment with employers initially able to claim back their auto-enrolment minimum contributions on top of 80% of furloughed workers' earnings.
The Pension Schemes Bill also suffered delays and while now almost over the line, Pension Dashboards have moved back further to 2023.
As the government begins to make plans for economic recovery, it's noticeable that pensions are being talked of as a major source of investment – in infrastructure, 'productive finance' and also to support the green revolution. This makes a pleasant change from certain parts of Government viewing pensions and their tax relief more as a drain on income tax receipts. But it's really important that the Government doesn't place too much pressure on trustees and pension schemes to invest in particular ways that may not necessarily be in the best interest of their members.
Coronavirus also led to the Chancellor cancelling his Autumn 2020 Budget, all eyes will be on what he says in Spring 2021 – with speculation already rife around reviews of pensions tax relief and capital gains tax, which would clearly create financial advice requirements.
Brexit
Uncertainty over Brexit may have added to the market volatility resulting from coronavirus. At the time of writing, it's still not clear if we'll see a deal before the end of the transition period and if so, what that might mean for financial services. Currently, there are big questions over whether European Economic Area (EEA) residents could see UK bank accounts closed, with implications when paying into, or receiving an income from pensions, savings, or protection policies. There's also a lack of clarity on precisely what forms of servicing will be allowed to continue once reciprocal agreements end. Advisers may need to help some clients with some last-minute emergency arrangements.
Advice
Coronavirus also delayed the implementation (until October2020) of the latest range of FCA changes to defined benefit transfer advice rules, including the ban on contingent charging, the greater emphasis given to transferring into a workplace pension and the new form of abridged advice. These tighter rules coupled with ongoing challenges around Professional Indemnity Insurance and a steady stream of firms giving up or losing permissions, could mean 2020 may be remembered as the year when the supply of defined benefit (DB) advice failed to keep up with demand.
The FCA is actively looking at broadening support consumers receive, be it through advice or guidance as part of the Call for input into the Consumer Investments Market. Feedback to this very wide-ranging paper will be combined with the findings from the review of the effectiveness of the Financial Advice Market Review and the Retail Distribution Review which unsurprisingly found the advice gap is alive and kicking. Areas under scrutiny are the definition of advice versus guidance, FSCS levies and the potential to increase the availability of 'pay as you go' or streamlined advice.
The possible introduction of more personalised guidance could also offer opportunities for adviser firms to expand into new segments of the population. This to me is one of the big ones to watch for in 2021.
2021 could be as interesting and unpredictable for a whole host of other reasons.