Understanding what millennials want and need
Professional Pensions
Wednesday, 14 November 2018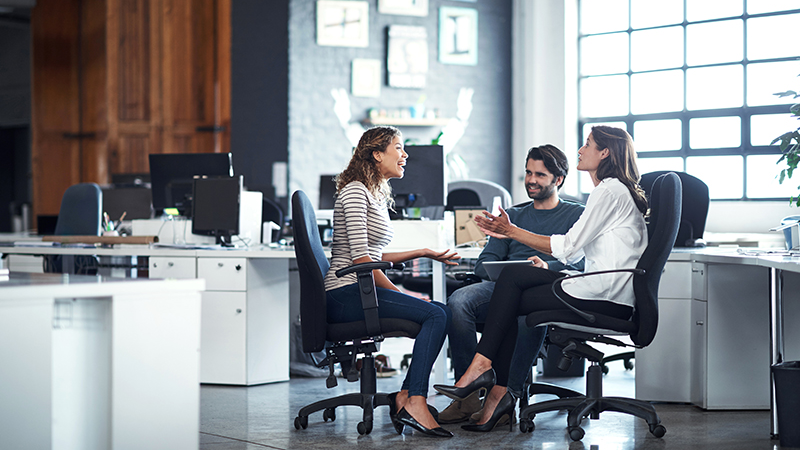 The newly formed Next Generation Pensions Committee (Next Gen) argues that a particular need at present is for a pensions industry that works better with and for younger people. We at the Association of Member Nominated Trustees agree. We see advantages in engaging millennials in pension scheme governance. Younger trustees have an understanding of the aspirations of younger savers. They can bring diversity of thought and fresh ideas to discussion. They can take a longer perspective in investment. They can share the values of savers who know the benefits of starting early, but also face competing pressures of squeezed incomes and conflicting financial demands.
Laura Whateley, consumer champion on The Times, has written a useful book called Money: A user's guide to guide this younger age group of millennials (born in the early 1980s to 2000) in looking at their finances, including pensions.
Whateley herself is a 33-year-old journalist. She says:"I address the things I wish I had known about money earlier (the younger you start the more time your money has to grow)". She also flags up some important lessons for pension providers and banks. These latter are"desperate to win back our trust". For millennials,"technology has created countless new opportunities to make it easier to manage money well". And they are turned off by jargon."I also believe our ability to feel good about money is diminished by the fact that the financial services world loves to obfuscate. A lot of companies make their profit by exploiting our ignorance of how their products really work." On costs and charges, she says:"There is a move towards greater transparency, but there is still a long way to go." Millennials tend to have high interest in environmental, social and governance issues. Whateley looks at the"growing, and important, shift towards arranging our personal finances ethically".
She sees that pension providers have a problem:"Pensions are probably the least sexy of all very unsexy personal finance topics. Saving up for a distant point in an unpredictable future (what if I'm hit by a bus tomorrow after living an unnecessarily crap, frugal existence?) into an account you can't touch for decades is the worst kind of saving." Nevertheless, urges Whateley,"it's so worthwhile to engage with how pensions work while you are young". The government encourages you to save for retirement through"super generous tax breaks". In fact, at its most simple,"a private pension is really just a tax break".
Most millennials are in defined contribution (DC) or money purchase schemes. The size of your pot is determined by how much you have put in over your working life, as well as how much it has grown through investment return. Whateley thinks that"auto-enrolment has used our tendency towards apathy when it comes to money and saving for the future to discourage people from 'opting out' (by opting them in automatically)". Once we are there, however, that"same apathy is leaving people losing money by being invested in the wrong funds".
Whateley aims to"show that you can still make money for yourself while keeping the rest of society and the planet in mind". She thinks"under 40s are leading the way in shaping how banking and capitalism might look over the next decade and onwards". She notes:"Luckily it is becoming easier for those who care about the environmental and social impact of their money to find places to save and invest to equal advantage. You just need to be aware of it and act."
DC schemes need to see higher levels of financial input in order to ensure adequate future pension levels. Whateley gives an insight into how to engage younger savers more. It is a good read for pension trustees as well as for her prime target market of millennials themselves.
David Weeks is co-chairman of the Association of Member Nominated Trustees
This article was written by David Weeks from Professional Pensions and was legally licensed through the NewsCred publisher network. Please direct all licensing questions to legal@newscred.com.