UK workers buck the European trend of flexible retirement
Aegon Press Team
Monday, 7 September 2020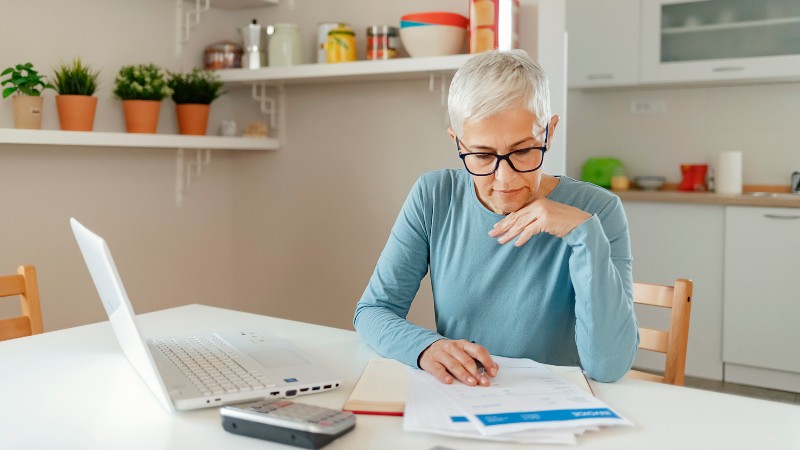 Across Europe, UK workers least likely to want to immediately stop working when they reach retirement age, with less than a third of UK workers (30%) choosing this option
This contrasts with 57% of workers in Spain, 49% in France and 40% in Germany
However, half of retirees already end up retiring sooner than they planned to and challenges brought on by Covid-19 could mean that figure increases significantly
Worryingly only 30% of UK workers have a backup plan to provide an income in the event of being unable to continue working before they reach their planned retirement age
The largest global retirement survey of its kind carried out in 15 countries by international pensions and investment firm Aegon* highlights the diverging expectations of UK workers compared to their European counterparts. And worryingly, there's a real prospect of their flexible retirement plans being upended by the current pandemic.
Driven by a number of positive factors the shape of retirement in the UK is evolving. With the retirees of tomorrow expected to live well into their 80s, retirement is far more likely to be viewed as a transition rather than fixed date, with 58% seeing an alternative route to stopping work immediately. By far the biggest reason for taking this route, according to 59% of respondents, is the desire to keep active and their brain alert.
However, the impact of the coronavirus on the jobs market shows people need to make allowances for unforeseen circumstances and have a backup plan in the event they are unable to continue working before they reach their planned retirement age.
Leaving paid employment earlier than anticipated, raises funding issues and can force individuals to consider drawing upon savings earmarked for their retirement. With an increased likelihood that depleting savings early might mean running out of money during retirement, or even before planned retirement age, it's important people have backup plans.
As experience shows it's not uncommon for our working lives to be cut short. Half (47%) of UK retirees say they retired sooner than they had planned and consistent with the global results the two largest reasons for stopping working were job loss and ill health.
Having a backup plan can make a crucial difference in sustaining financial security before and during retirement, but unfortunately, only 30% of workers in the UK have considered their course of action in the event that they are unable to continue working before they reach their planned retirement age.
Steven Cameron, Pensions Director at Aegon, comments:
"Increased life expectancy, greater flexibility and a desire to remain active and mentally astute are all factors driving a desire among UK workers to choose both the timing and the way in which they retire. In contrast to workers in some other European countries, there's a far greater desire to transition into retirement.
"However, people's plans and their choice of how and when they retire is susceptible to a number of factors, including their own health, the need to care for other and unfortunately, ageism in the workplace. Currently, just one in three workers in the UK (36%) feel they work in an age neutral workplace, recognising employees of all ages.
"Unfortunately, it may be for many, what they'd hoped would be a gradual transition could turn into a sudden departure from work as the impact of coronavirus proves to be an employment game changer.
"Anyone whose retirement plans have been disrupted by an unexpected loss of employment in later life should consider seeking financial advice to explore their options."
Notes to Editors
*Research carried out with 14,400 workers and 1,600 retired people across 15 countries: Australia, Brazil, Canada, China, France, Germany, Hungary, India, Japan, the Netherlands, Poland, Spain, Turkey, the United Kingdom, and the United States. The survey was conducted online between January 28 and February 24, 2020.
Further information
Neil Cameron
PR Manager
Aegon UK
Notes to Editors
In the UK, Aegon offers retirement, workplace savings and protection solutions to over three million customers. Aegon employs around 2000 people in the UK and together with a further 800 people employed by Atos, we serve the needs of our customers. More information: aegon.co.uk
As an international life insurance, pensions and asset management group based in The Hague, Aegon has businesses in over twenty markets in the Americas, Europe and Asia. Aegon companies employ approximately 26,000 people and have millions of customers across the globe. Further information: aegon.com
Figures correct as of November 2019