TPR: Trustees should be ready for sponsor distress
Professional Adviser
Wednesday, 18 November 2020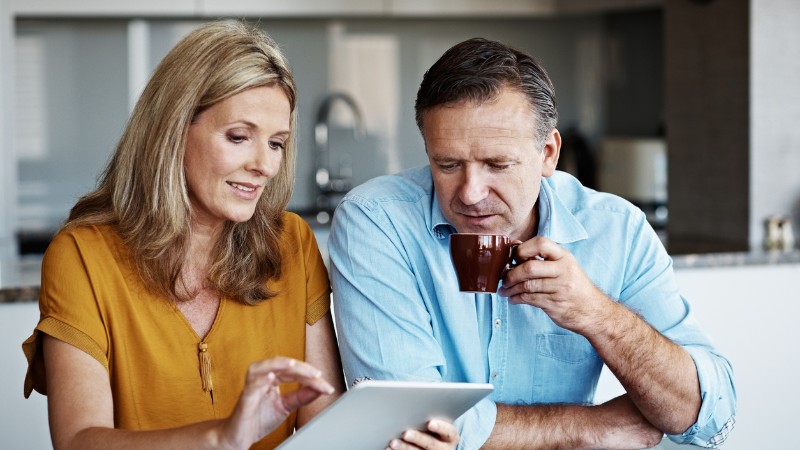 For intermediaries only
Trustees must know the signs of sponsor distress and be prepared to act quickly as the "first line of defence" for savers, The Pensions Regulator (TPR) has warned.
Despite government interventions, Covid-19 is continuing to damage the economy and employer health, leading to increased levels of corporate activity, some in response to distress.
Earlier today, the Office for National Statistics confirmed that while the economy had rebounded by a record 15.5% in the third quarter of the year, this was slightly below the 15.8% forecast and it remains 10% below pre-pandemic levels. Separate data from the Office for National Statistics earlier this week also revealed 314,000 people had lost their jobs in the same period.
The watchdog has now issued guidance for trustees to help them prepare for possible sponsor difficulties, highlighting the importance of a fully-documented integrated risk management (IRM) approach and acting quickly in-line with that where necessary.
It also urged trustees to remain in regular engagement with the sponsor and other creditors, put in place additional scheme protections as soon as possible where these are necessary, and to be alert to pension scams and unusual transfer activity.
Scheme trustees should also be aware of and familiarise themselves with the particular issues that could arise from corporate transactions, and where they should engage.
Director of supervision Mike Birch commented:"When sponsoring employers experience financial distress or make business disposals, it can cause significant risks to DB schemes and we know that sadly, in the current climate, some employers are struggling. The current environment is also leading to an increased level of corporate transactions, some of which are completed in response to distress.
"Trustees are the first line of defence for savers. The faster they act, the more options and greater time they'll have to protect members' retirements. Trustees should know the signs of distress, and preparations can be made before these signs appear."
As part of its"clearer, quicker and tougher" approach, the watchdog expects employers to treat schemes fairly, he said, and trustees must therefore engage quickly with sponsors when risks are spotted.
"Our guidance will help trustees prepare, by adopting an IRM approach, with workable contingent plans and suitable triggers," Birch continued."Ultimately, if trustees cannot agree a way forward with their sponsor and need our support, they can contact us, and we will risk assess those requests and intervene if appropriate."
The regulator also recognised that some trustees may not have experienced distressed scenarios before and should therefore take appropriate financial advice, especially in complex and time-pressured situations.
'Very real risks'
The guidance was welcomed as timely and a useful reminder of the value of early contingency planning. Hymans Robertson partner Laura McLaren said:"Trustees might not think that they'll ever face this situation, but the risk of sponsor insolvency is very real.
"As the fallout from the pandemic continues and Brexit looms on the horizon, there are almost daily announcements of companies cutting jobs. There's a sense things may get worse before they get better. Sadly, it seems inevitable not all DB schemes' sponsors will survive."
The regulator's guidance provides illustrative examples and case studies of what can occur and how scheme trustees can respond, particularly where there are other creditors involved, posing the possibility of diluted recoveries.
"What comes across loud and clear is that despite the difficulties of preparing for the unknown, trustees should take proactive steps today," McLaren continued."Early discussions and getting the right monitoring information in place is a good starting point and will enable swifter action in the face of material changes. The push to have legally enforceable information-sharing protocols in place will extend beyond the arrangements may schemes currently have in place."
Dalriada Trustees professional trustee Sarah Ballantyne said it had"never been more important" to have ongoing employer covenant monitoring processes in place.
"Many trustee boards have used the uncertainties caused by Covid-19 to request further and more regular financial information from their sponsor, whether easements on deficit repair contributions were requested or not," she said."This sharing of information should be continued and used to monitor and prepare for any reduction in covenant strength."
Early engagement and collaborative discussions on employer outlook, trading and liquidity is key, as well as understanding other creditors, Ballantyne said.
"Preparation, quality advice and trustee experience can all improve member outcomes. Agreeing a monitoring framework in normal times will also serve in times of stress. We are clearly not in 'normal times' but the earlier issues are identified and addressed, the greater the prospect of improving the scheme outcome in times of corporate stress, before they become distress."
EY's quarterly analysis of UK profit warnings, released on 26 October, showed a total of 228 profit warnings were issued by listed DB scheme sponsors in the first nine months of 2020. A total 90% of these warnings have been related to Covid-19, with all 32 issued in Q3 due to the pandemic.