Time to tap into Asia growth
J.P. Morgan Asset Management
Friday, 24 July 2020
For intermediaries only
In this article from J.P. Morgan Asset Management, Emily Whiting, Investment Specialist for their Emerging Markets and Asia Pacific (EMAP) Equities team, shares her insight on Asian markets.
Asia is the growth engine of emerging markets. Despite the clear impact to headline economic growth, the Covid-19 pandemic is accelerating many of the secular growth trends that make the region so attractive for investors. And with a rising dispersion in returns between markets, sectors and individual stocks, fundamental active investors now have even greater potential to boost long-term returns.
Opportunities abound in Asian equity markets
Consider that one billion people are expected to join the global middle class by 2023 and 90% of them will be in the Asia-Pacific region. These consumers will drive growth, not just in consumer goods and services, but in technology, healthcare and more. It is easy to see why we believe that Asia is the engine of the emerging markets and a key driver of global growth.
Asian economies were not immune to the coronavirus and slipped into recession in the first half of 2020. However, we have a more nuanced picture of the impact of the pandemic across regional markets and individual businesses - including the opportunities that are now being created for active investors as economies begin to recover.
At a macro level, we think that active asset allocation will be vital to capitalise on significantly increased dispersion of returns between equity markets across Asia. As countries made progress on suppressing their outbreaks, their equity markets began to rebound. The dispersion of returns year to date is now striking: in China, where the virus was first discovered, the equity market is down less than 1%; in India, where there pandemic is not yet under control, the market is down over 20%¹. This means that investors who can factor country fundamentals into their investment decisions could have an advantage over those who are tied to benchmark weights. ¹As at 26 June 2020
Online overnight: the acceleration of digitalisation
Yet there is a greater trend emerging from the Covid-19 era. We can now see that, despite the negative impact on headline macroeconomic growth, the pandemic is actually accelerating demand for some products and services and magnifying several structural growth trends that are driving Asia's long-term growth. Many of these trends are related to technology, such as digitalisation, and healthcare (including preventive medicine and diagnostics), making it easy to illustrate how demand, adoption and usage of some technologies jumped to a new level in the pandemic.
As lockdowns across many societies closed offices, schools and stores worldwide, billions of people began working, schooling and shopping from home almost overnight. Home offices boosted demand for video conference software while many companies and governments needed to quickly increase spending on enterprise software, cloud infrastructure or cybersecurity.
Teaching and learning also moved online, benefiting online education and other collaborative software companies. We see strong potential, for example, in a Chinese education company that has a presence in over 80 cities and is well-positioned to benefit from the dramatic increase in demand for online education.
Both online retail, which has been steadily gaining share from traditional retail for decades, and online entertainment, have experienced a tremendous increase in demand. We own a Singapore-based regional market leader in gaming that noted a 48% increase in usage over the last quarter. We also like a Chinese ecommerce company that has in-house logistics and a renewed focus on the customer experience.
More secular growth in healthcare and consumer spending
The pandemic is accelerating growth trends in the healthcare industry, where we expect Asia to be a leader in spending and innovation. China's spending on healthcare research and development grew close to 50% year on year in 2018, far outpacing the single digit-growth in the US. The urgent need for Covid-19 tests, treatments and a vaccine accelerated research, approval and production efforts. These developments are in line with structural growth areas of the healthcare industry including preventive medicine and supplements, diagnostic and treatment capabilities, infrastructure investment and equipment upgrades, faster drug approvals and better research and development capabilities.
Some industries that are benefiting from long-term secular growth in Asia, such as tourism, are not being helped by the current environment. But even here, we still very much believe that consumers will once again spend on travel. We are therefore taking advantage of current lower prices to invest in select high-quality travel and leisure companies, such as a well-managed Thai air-travel infrastructure company.
Diversity and dispersion
Currently, the diversity and opportunities provided by Asian equity markets is on full display. The wide range of equity market returns largely reflects each country's response to the Covid-19 pandemic, while strong secular growth will be a tailwind for the many Asian companies related to the trends of digitialisation and healthcare diagnostics.
This macro and micro variety of Asian markets is likely to support further attractive opportunities for investors, but the wide dispersion of returns – we strongly believe – requires an active fundamental approach to maximise exposure to Asia's long-term growth themes.
Aegon is not responsible for the content and accuracy of investment articles provided by third party asset managers. We might not share the views of the author and organisation.
The value of investments may go down as well as up and investors may get back less than they invest.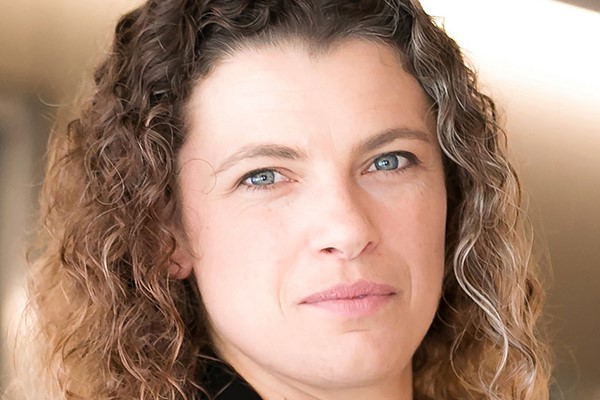 Emily Whiting, Investment Specialist for EMAP Equities at J.P. Morgan.
J.P. Morgan Asset Management footnote:
The views contained here are not to be taken as advice or a recommendation to buy or sell any investment or interest thereto. Reliance on information in this material is at the sole discretion of the reader. Any research in this document has been obtained and may have been acted upon by J.P. Morgan Asset Management for its own purpose. The results of such research do not necessarily reflect the views of J.P. Morgan Asset Management. Any forecasts, figures, opinions, statements of financial market trends or investment techniques and strategies expressed are, unless otherwise stated, J.P. Morgan Asset Management's own at the date of this document. They are considered to be reliable at the time of writing, but may not necessarily be all inclusive and are not guaranteed as to accuracy. They may be subject to change. Past performance and yield are not a reliable indicator of current and future results. There is no guarantee that any forecast made will come to pass. J.P. Morgan Asset Management is the brand name for the asset management business of JPMorgan Chase & Co. and its affiliates worldwide. This communication is issued in the UK by JPMorgan Asset Management (UK) Limited, which is authorised and regulated by the Financial Conduct Authority.