Time to regulate bitcoin
The Guardian
Wednesday, 26 September 2018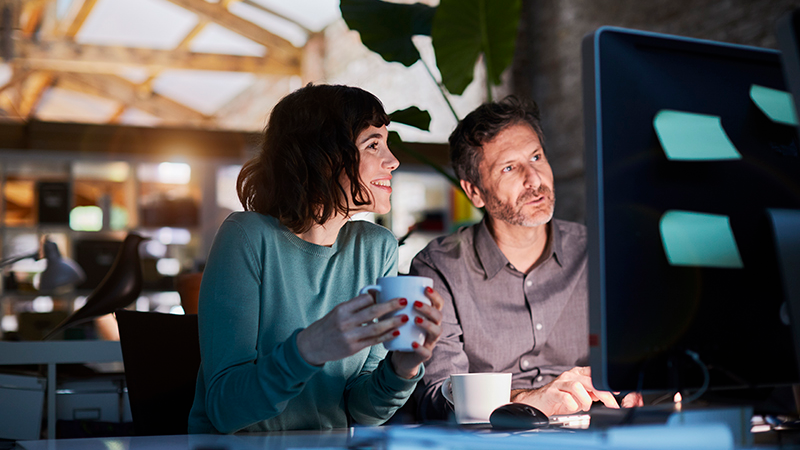 Bitcoin and other cryptocurrencies are "wild west" assets that expose investors to a litany of risks and are in urgent need of regulation, MPs on the Treasury select committee have said.
The committee said in a report that consumers were left unprotected from an unregulated industry that aided money laundering, while the government and regulators "bumble along" and fail to take action.
The Conservative MP Nicky Morgan, the chair of the committee, said the current situation was unsustainable.
"Bitcoin and other crypto-assets exist in the wild west industry of crypto-assets. This unregulated industry leaves investors facing numerous risks," Morgan said. "Given the high price volatility, the hacking vulnerability of exchanges and the potential role in money laundering, the Treasury committee strongly believes that regulation should be introduced."
Crypto-assets are not covered by the City regulator, the Financial Conduct Authority (FCA), and there are no formal mechanisms for consumer redress or investor compensation.
The committee argues in the report that at a minimum, regulation should be introduced to add consumer protection and counter money laundering.
It said that as things stood, the price of crypto-assets was so volatile that while potential gains were large, so too were potential losses. "Accordingly, investors should be prepared to lose all their money," the committee said.
The FCA said: "The FCA agrees with the committee's conclusion that bitcoin and similar crypto-assets are ill-suited to retail investors, and as we have warned in the past, investors in this type of crypto-asset should be prepared to lose all their money."
A Treasury spokesman said: "We set up the joint Cryptoassets Taskforce earlier this year because we want to better understand the potential risks and benefits of crypto-assets to people, businesses, and the economy."
In 2017, the price of a bitcoin soared by more than 900%, hitting a peak of almost $20,000 in December. Its popularity has since waned, with one bitcoin now priced at around $6,270.
The digital currency emerged after the financial crisis. It allows people to bypass banks and usual payment processes to pay for goods and services.
Last year Jamie Dimon, the chief executive of JP Morgan, said bitcoin was a fraud and only fit for use by drug dealers, murderers and people living in places such as North Korea. He said: "The currency isn't going to work. You can't have a business where people can invent a currency out of thin air and think that people who are buying it are really smart."
Bitcoin is the first, and the biggest, "cryptocurrency" – a decentralised tradeable digital asset. Whether it is a bad investment is the big question. Bitcoin can only be used as a medium of exchange and in practice has been far more important for the dark economy than it has for most legitimate uses. The lack of any central authority makes bitcoin remarkably resilient to censorship, corruption – or regulation. That means it has attracted a range of backers, from libertarian monetarists who enjoy the idea of a currency with no inflation and no central bank, to drug dealers who like the fact that it is hard (but not impossible) to trace a bitcoin transaction back to a physical person.
The Treasury committee said cryptocurrency exchanges were at increased risk of cyber-attacks, and some retail investors who lost their passwords had found themselves locked out of their accounts permanently.
However, it said that if regulated and dealt with properly, the industry could be an opportunity for Britain.
CryptoUK, which represents some cryptocurrency companies with operations in Britain, said it welcomed the report.
"As an industry we have been calling for the introduction of proportionate regulation to improve standards and encourage growth," said Iqbal Gandham, the chair of CryptoUK. "Self-regulation by the industry was always intended to be a starting point – this must now be matched by government action."
This article was written by Angela Monaghan from The Guardian and was legally licensed through the NewsCred publisher network. Please direct all licensing questions to legal@newscred.com.