Three main challenges over 50s face to retiring on their own terms
Aegon Press Team
Monday, 4 March 2019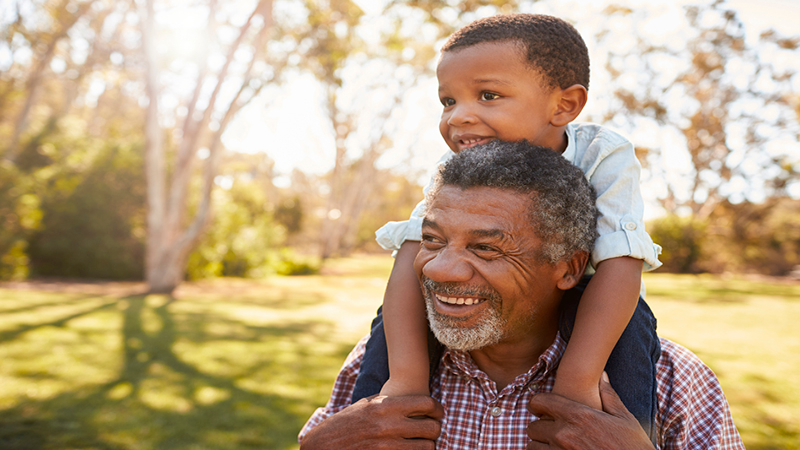 7 million1 over 50s think health issues will be the biggest influencing factor on their decision to retire
Half think caring responsibilities will have an influence on when they retire
Over a third (35%) think ageism will play a part in the decision to stop working
Half (50%) of those already in retirement say they had to stop working sooner than they had planned*
Research from pensions and investment provider Aegon among workers over 50 shows that half would prefer to take a phased approach to retirement, no longer seeing it as a single event and instead winding down their working life gradually. This means there are currently 5 million workers over 50 who favour this approach and they say the ideal journey would start at the age of 63, with a 3 year gradual flight path involving reduced hours, before fully retiring at 66 years and 6 months.
While people are keen to keep working later in life, the research among all over 50s reveals that they foresee three main challenges to their decision on when to retire. The barriers they face include poor health, caring responsibilities and ageism.
Failing health was identified by 7 million workers1 as the single biggest issue that will influence their decision on calling time on their working life.
Having caring responsibilities for a parent or partner was identified as a likely reason for stopping work by 5 million workers1. Interestingly, despite anti-discrimination legislation and general trends towards equality, 35% of workers feel that ageism will influence their decision to stop working.
Over 50s are right to consider whether they will be able to retire on their own terms and phase into retirement as research among those who had already retired shows 1 in 2* didn't leave the workplace in the way they would have chosen, retiring sooner than they had planned. This can have an impact on long-term financial security as a result of fewer years to save for retirement and may be accompanied by additional health related expenses.
Steven Cameron, Pensions Director at Aegon, commented:
"We have a record number of over 50s in the workforce, with this age group making up almost a third of all workers. Older workers make an extremely valuable contribution to the economy and the trend to working later in life should be encouraged given how life expectancies have risen in recent decades.
"However, we should remember that the path to retirement isn't always a smooth one and while people may want to work for longer and spend three years phasing into retirement, unexpected factors can come into play, and ultimately take the choice out of their hands. People are worried that ill health, caring responsibilities or ageism may mean they have to give up work sooner than they'd like or had planned to do and that can have a significant impact on their finances. To cope with unexpected events it's important to ensure you prepare well in advance for the retirement you want and seek financial advice to give yourself as much flexibility as possible."
References
1 10.3m workers over 50 in the UK in employment -https://www.ons.gov.uk/employmentandlabourmarket/peopleinwork/employmentandemployeetypes/datasets/employmentunemploymentandeconomicinactivitybyagegroupnotseasonallyadjusteda05nsa
Research conducted in conjunction with Opinium, based on responses from 1007 UK workers aged 50+ earning £20k+ between 30 November and 6 December 2018.
*AEGON Retirement Survey 2018 Fieldwork carried out between 29 January and 19 February 2018
Further information
Neil Cameron
PR Manager
Aegon UK
Tel: 0131 549 3393
Mob: 07972 403 757
Notes to Editors
In the UK, Aegon offers retirement, workplace savings and protection solutions to more than three million customers and employs more than 3,000 staff. More information:

aegon.co.uk
As an international life insurance, pensions and asset management company based in The Hague, Aegon has businesses in over twenty markets in the Americas, Europe and Asia. Aegon companies employ over 25,000 people and have millions of customers across the globe. Further information:

aegon.com
Aegon is a brand name of Scottish Equitable plc. Scottish Equitable plc, registered office: Edinburgh Park, Edinburgh EH12 9SE. Registered in Scotland (No. 144517). Authorised by the Prudential Regulation Authority and regulated by the Financial Conduct Authority and the Prudential Regulation Authority. Financial Services Register number 165548. An Aegon company.www.aegon.co.uk
© 2019 Aegon UK plc.