Thinking ahead: The road to economic recovery
Steven Cameron, Pensions Director
Friday, 14 May 2021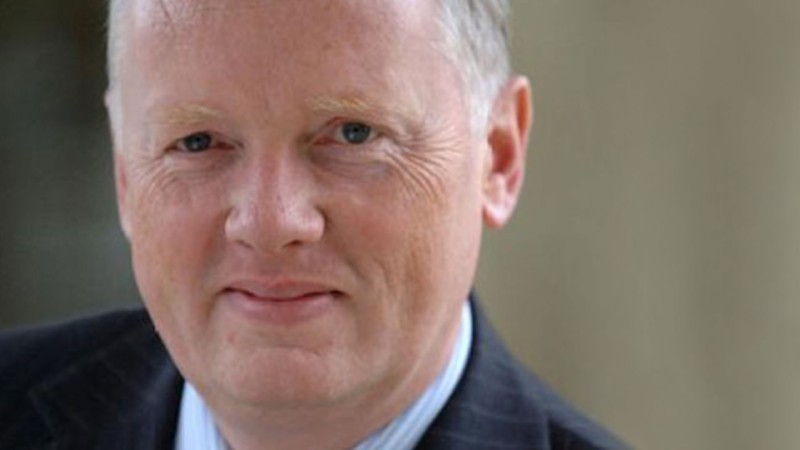 For intermediaries only
The impact of Coronavirus has been dominating Government and regulatory thinking and will continue to do so for some time to come. Since the pandemic struck, the UK Government's focus has been on vital health matters but also with huge resources devoted to protecting jobs and businesses.
As we now begin to emerge from the worst of the pandemic and the full cost of the support measures alongside the longer-term impacts on businesses and jobs becomes clearer, the focus is moving to economic recovery and 'building Britain back better'.
Here, we explore the implications of possible Government interventions for pensions, savings and investments – the wider financial services industry – and the vital role advisers will play in supporting clients.
The next 12 months – what to look out for
The Chancellor will be keen to get on with setting out how he plans to get the nation's finances back on a sounder long-term footing. He's already had to cancel the Autumn 2020 Budget. And as we tackled a second wave, the March 2021 Budget also proved too soon to make many major announcements although the freezing of income tax thresholds and the pensions lifetime allowance give some indication that 'stealth taxes' are on the table. And we know the direction corporation tax is heading.
I believe there's a good chance he'll announce another Budget this Autumn, or failing that, drip feed policy initiatives over the remainder of this year. Much of this will involve looking at where to stimulate economic growth, including encouragement to pension schemes to invest more in certain sectors. But tax measures of some form are also looking increasingly unavoidable.
It's hard to understate how difficult a task Rishi Sunak faces, with multiple trade-offs. I would like to see him follow some overriding principles. Firstly, it's critical that any changes to taxes and tax reliefs encourage behaviours the Government wants individuals to follow. Yes, the High Streets want people to go out and spend their 'accidental savings'. But it's also vital for economic growth that positive savings and investment behaviour is encouraged. Greater investment is key to recovery. It's also vital that new measures pass a test of intergenerationally fairness. Different generations have been affected by the pandemic in different ways, both from a health and wealth perspective, and I hope the ultimate package of reforms when taken together is – and is seen as – fair across generations.
The two tax triple locks
But the Chancellor's hands are to a significant degree tied by manifesto commitments given ahead of the election in late 2019. A commitment to maintain the state pension triple lock is very valuable to state pensioners, but comes with a high price tag for those of working age who fund it on a pay as you go basis through National Insurance (NI) contributions. The tax triple lock bars increasing rates of income tax, NI or VAT, although as we saw in the March Budget, this doesn't preclude other changes such as freezing thresholds and bands. While breaking manifesto commitments is not something to undertake lightly, it could be that something has to give in order to deliver an effective and fair roadmap to recovery.
In the meantime, with more locks to grapple with than Houdini, there's ongoing speculation that later in the year the Chancellor might announce changes to pensions tax relief or wealth taxes. There has also been talk of other changes include bringing the income tax and NI for the self-employed into alignment with that of employees. Some have also talked of introducing NI on earnings post state pension age.
Pensions tax relief
In the Spring Budget, the Chancellor froze the pensions lifetime allowance, limiting the amount of pension funds individuals can build up on a tax relieved basis. There was no mention of a more radical reform of pensions tax relief but it would be short-sighted to assume this couldn't still be under consideration. Rishi was rumoured at one point to favour moving to a flat rate of relief at 25%. This would be good news for basic rate taxpayers but not for higher and additional rate taxpayers. For them, pensions would still be tax efficient if basic rate taxpayers in retirement and even for those paying higher rate in retirement, the employer contribution still makes pensions attractive.
I see some attractions in moving to flat rate relief, but only if applied equally to defined contribution and defined benefit schemes. The treatment of employer versus employee contributions also needs considered including finding a means of closing what would become a 'salary sacrifice' loophole. It might be that for higher and additional rate taxpayers, employer contributions would need to be treated as a benefit in kind for tax purposes. Ironically, by limiting tax relief for higher earners, such a move would reduce the need for the lifetime allowance, or indeed various annual allowances.
My key ask of the Government would be to consult fully on how best to implement, to avoid unintended consequences. Ideally, the Government would first undertake trials to test behavioural responses from both individuals and employers – discouraging saving for retirement for many middle earners would be very bad news.
Wealth taxes
The Chancellor could also use a future Budget to increase rates of capital gains tax (CGT) or inheritance tax, or reduce exempt amounts. While such moves might not prove popular with wealthier individuals, they may form part of a mix of necessary measures.
Changes to CGT could affect different groups, including wealthier individuals selling significant investments held outside of tax favoured wrappers such as pensions and ISAs. Owners of second properties who sell them could also face higher tax bills. But we believe small business owner 'entrepreneurs', who the Government wants to encourage, might well be offered some protection, for example if selling their businesses to fund their retirement. This might be through special provisions such as extending the existing business asset disposal relief.
Growth measures
Recently, we've seen a number of clear indications that the Government wants to 'encourage' pension schemes to increase their investments on behalf of their members in certain types of asset. This includes in infrastructure projects, other long term illiquid investments, productive capital and the 'green revolution' – all with a view to helping economic recovery.
I recognise the potential for such investments to be channelled into particular segments of the economy where shortage of capital investment is limiting growth. And it's important that trustees and those designing funds, be they default or self-select, for workplace as well as individual pensions consider these new opportunities. But at the same time, the Government and regulators mustn't deflect trustees and others from their primary role, which is to act – and invest - in the best interest of members and beneficiaries. In the DC world in particular, pension scheme investments have a direct impact on member outcomes.
I also understand why the Government sees illiquid investments, including those in long term infrastructure projects, as potentially attractive to pension schemes with their long-term horizons. However, there are some major practical hurdles to overcome including the expectation members of DC schemes have to be able to switch funds, transfer between schemes or take their retirement proceeds almost immediately. Any introduction of notice periods to address illiquidity mismatch in say property funds would be problematic both in terms of managing member expectations and also operationally.
The role of advisers
Whether the Chancellor opts for growth, tax changes or as is most likely a combination of both, advisers will have a key role to play in supporting their clients. Reforms of pension tax relief could have significant impacts on retirement planning, with different individuals affected in many different ways. Changes to wealth taxes could prompt many clients to want to review how they are managing their investments and inheritance plans. And whether it's ESG, illiquids or productive finance, individuals as well as trustees will need help considering a range of new investment options. Post pandemic, advisers have a key role to play in helping not just Britain, but their clients, to 'build back better'.