Thinking ahead: The future of auto-enrolment and saving
Kate Smith, Head of Public Affairs - Aegon UK
Thursday, 9 December 2021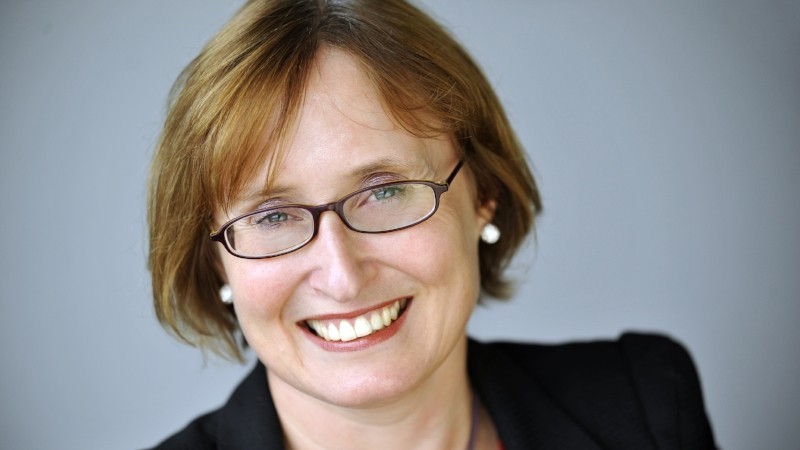 For financial advisers and employers only
8 minutes read
In this article, our Head of Public Affairs and the Telegraph's very own 'Pensions Doctor', Kate Smith, gives an overview of how she sees the future of auto-enrolment. Kate also discusses the retirement income adequacy challenge and lays out how advisers and EBC's can play an important role.
The background: The aim of auto-enrolment is to help people achieve better financial security in retirement
It's widely agreed that the Government's flagship policy has been a roaring success – with over 10 million employees having been auto-enrolled into a workplace pension scheme since October 2012.1
With many saving into a pension for the first time, it's reversing years of decline. It's also become the societal norm for employees to save for retirement, supported by their employers. Over 88% of eligible employees (19.4 million) were participating in a workplace pension in 2020, with private sector participation doubling since 2012.2
The policy also remained remarkedly resilient during the pandemic – largely due to the government's coronavirus job retention scheme which effectively paid a chunk of employees' wages and for a short time, employer's pension contributions. The combination of supporting both employers and employees and the power of inertia kept employees saving in workplace schemes through challenging times.   
There's clear challenges ahead – some expected and others unexpected
As we're approaching the 10th anniversary of auto-enrolment, it's time to review these challenges to keep the momentum going, fill the gaps and make improvements. This will enable more people to save more and importantly, using new digital innovations to encourage savers to better engage with their pensions and wider savings.   
Around 5 million employees are not eligible for auto-enrolment 3
This is because they earn below £10,000 a year in a single job, or are under the age of 22, or above State pension age.4 Proportionately, more women than men are excluded.5  While the numbers of non-eligible*, employees participating has more than doubled from 16% in 2012/13 to 37% in 2020, this still leaves a major gap.6
* Non-eligible jobholders are individuals who earn below the Trigger but above the LEL, earn above the Trigger but are under 22 or above SPA or both earn below the Trigger and are under 22 or above SPA. Non-eligible jobholders are not automatically enrolled but can choose to opt-in to a workplace pension and receive a mandatory employer contribution.
Too many employees are saving at the 8% minimum amount 7
This is another issue and perhaps it's because they're potentially under the misapprehension that 8% will be enough to provide an adequate income in retirement. The reality is likely to be very different for many. Or quite understandably, they have more immediate financial priorities to cover such as getting on the property ladder or paying off debts.
What the Government's 2017 review of auto-enrolment found
With the support of an independent Expert Advisory Group, the Government considered how to build on the policy's success for the future. Its report, 'Automatic Enrolment Review 2017: Maintaining the Momentum' set out several recommendations:
Lowering the eligibility age threshold from 22 to 18 years.
Removing the lower earnings limit so that pension contributions are calculated from the first pound earned, enabling employees to save more and benefit from a higher employer pension contribution. Those opting in would also benefit from this change.
Work to increase pension participation amongst the self-employed by testing a number of approaches.8
The review concluded that the earnings trigger should remain at £10,000 a year to give stability to employers and balance affordability and participation for employees as auto-enrolment contribution rates were about to increase.  The earnings trigger has been frozen since April 2014 at £10,000, reducing in real value, which means more employees have been auto-enrolled by default.9
The review's remit didn't cover future increases to auto-enrolment minimum contribution rates. This was largely because auto-enrolment contributions were still at their lowest level of 2% of a band of earnings and about to rise to 5% in April 2018 and 8% April 2019.10 This heavily influenced the scope as at the time – the biggest unknown was how employees would react to higher pension contribution rates, and if this would lead to higher opt outs. The good news is there's been no significant increase to the opt-out rate or people leaving pension saving, even during the pandemic.  
The original ambition was to implement the recommendations in the mid-2020s
While first Brexit and then coronavirus put this in doubt, in September 2021, the Pension Minister recommitted to a mid-2020s implementation.11 This is fast approaching and realistically much work is needed, starting now, to build political and employer consensus, especially against a backdrop of increasing National Insurance contributions from April 2022 for both employers and employees as well as the rising cost of living.
For example, the removal of the £6,240 salary offset will likely need phased in, perhaps first by freezing it, then by a gradual reduction, of say £2,000 a year to 2030, allowing employees and employers to plan for higher pension contributions.  
Being self-employed often makes it harder to be 'retirement ready'
The report also looked at this growing problem – this increasingly diverse group is excluded from auto-enrolment and during the pandemic was one of the hardest hit. The numbers of self-employed are substantial, and while the pandemic has seen a dip in the numbers down from 5 million to 4.3 million, this may grow again as the UK economy recovers.12  
The pensions picture for the self-employed has been bleak in recent years, with increasing numbers on relatively low, volatile and irregular incomes. Pension participation has fallen from 48% in 1998 to just 16% in 2018 and as such they risk being left behind with their retirement plans in disarray.13 This is in stark contrast to participation rates for employees.
It's likely that different groups may need different auto-enrolment style solutions to help them make adequate provision for their retirement.  There are ongoing trials being carried out by HMRC and NEST working on potential solutions, using the idea of nudges and inertia. 
The biggest task we face is adequacy in retirement
Looking ahead, I see this as the biggest challenge facing the UK population. The big question is 'Will people, with the help of their employers, be able to save enough to provide an adequate income in retirement so they can stop working? If not, is more government intervention needed?'
Fifteen times more people now save into a defined contribution pension than a defined benefit scheme.14 Some people are lucky enough to have some previous defined benefit pension provision, and to some extent this masks retirement income adequacy.  
It doesn't help that there's no consensus on what an adequate income in retirement is, with this varying by individual, their financial circumstances and expectations. The 8% minimum, even if extended to apply from the first £, is unlikely to create an adequate retirement income for most people.
People need a target retirement income to aim for so they can better understand how much they need to save.
This could include other savings and investments such as ISAs. The Pensions and Lifetime Savings Association (PLSA) Retirement Living Standards sets out what life in retirement may look like based on three different level of retirement income (minimum, moderate and comfortable) and how people may choose to spend their income for single people and for couples.15  
Stepping up auto-enrolment contributions
In the DC world, retirement outcomes are dependent on investment performance, charges, and how and when people access their pensions. But what matters most is the level of pension contributions – how much people, with the help of their employers, save.
The answer to the adequacy challenge may be a combination of an increase in compulsory contributions from the current 8% and encouraging voluntary contributions by both employees and employers, using initiatives such as 'save more tomorrow'.
The Investing and Saving Alliance (TISA) has been arguing for an increase in compulsory auto-enrolment contributions from 8% to 12% on a phased basis, shared equally between employers and employees, with more support and guidance made available to savers. Others have been arguing that people need to be saving 15% of their income over their working lifetime to build up an adequate retirement income in addition to the State pension. 
Building a national consensus about the need to increase saving for later life needs to start now, with a strategy for phasing higher auto-enrolment contributions kicking off within the next ten years. Higher employer pension contributions may mean suppressed pay rises which will be difficult for some to accept, and a balance will be needed to be accepted between pay for today and pay for tomorrow. Alongside this, there should be a shift to paying voluntary contributions on top of default contributions to pensions or alternative savings schemes.
Affordability and flexibility solutions
We also need to be mindful that many people are unlikely to be able to save much more unless they can improve their overall financial wellbeing. This is something that Aegon's on a mission to improve, having developed a range of resources and tools that you can share with your clients and scheme members. It's all centred around financial education and letting them know how getting professional financial advice could help their long-term position.
While saving through the workplace is now widely recognised as the right thing for most employees, upping minimum contribution rates could have unintended implications. Moving to say a 12% contribution (with 6% employee contribution matched by 6% employer) would be a generous deal but it will exacerbate affordability challenges for some. And they could opt-out of pension saving altogether, causing serious damage to their retirement plans.
To address this, fresh creative policy initiatives could look to give all employees the right to an employer contribution, at the same or a reduced level, if they opt-down and pay a lower personal contribution, or even if they stop paying personal pension contributions altogether. The re-auto-enrolment rules could then be used as an engagement trigger to encourage people to review their finances and re-start saving at a higher level.  
An alternative would be to introduce 'side car saving' where a portion of the employee's 'extra' auto-enrolment contribution is paid into an 'immediate access' savings plan, rather than the workplace pension. Once the sidecar savings reached a specified level, the excess savings could be tipped over into the workplace pension. 
Or employers could offer workplace ISAs where they facilitate employees' contributions direct from their pay into an ISA. Currently employers can't pay into ISAs but allowing them to do so in addition to pension saving could be another creative policy initiative.   
The positive role that advisers and EBC's can play
Changes to auto-enrolment aren't likely to be implemented until the mid-2020s at the earliest. This gives you the opportunity to talk to employers and employees about what they could do in the meantime to improve pension saving, retirement income adequacy and financial wellbeing.
This could include reviewing employers' pension offerings possibly to include more generous matching of pension contributions, to encourage greater employee pensions contributions and encouraging them to put in place workplace ISAs. You can also continue working with employers and providers to carry out campaigns highlighting the importance of saving as part of employees' financial wellbeing.   
In summary
Auto-enrolment has been a fantastic example of how cross-party political consensus and industry and employer collaboration can work. It's important this is not only maintained but built on so that the momentum continues into the next decade and really focusses on adequacy in retirement with consensus on how best to help people achieve this, in a challenging post pandemic world.
Hopefully the next few years will lead to improvements in auto-enrolment policy. Keeping on top of these will enable advisers to work with employers to plan for the changes.  
Sources:
1 Automatic Enrolment evaluation report 2019. Data source, Department for Work & Pensions, February 2020.
2 Workplace pension participation and savings trends of eligible employees: 2009 to 2020. Data source, Department for Work & Pensions, September 2021.
3 PPI Response 'Review of automatic enrolment – initial questions'. Data source, Pensions Policy Institute, 2017.
4 Automatic Enrolment Review 2017: Maintaining the Momentum, Data source, Department for Work & Pensions, pages 7 and 13, December 2017.  
5 Employee workplace pensions in the UK: 2020 provisional and 2019 final results, Data source, Office for National Statistics, May 2021.
6 Workplace pension participation and savings trends of eligible employees: 2009 to 2020.  Data source, GOV.UK, As at November 2021
7Occupational pension schemes in the UK, Data source, Office for National Statistics, 2019
8Automatic enrolment review 2017: Maintaining the momentum, Data Source, Department for Work & Pensions, pages 3, 10 and 11, December 2017.  
9Automatic enrolment earnings threshold, Data source, The Pensions Regulator, November 2021.
10Making contributions to your pension scheme, Data source,  The Pensions regulator, As at November 2021
11 Workplace Pensions: Young People. Data source, UK Parliament, September 2021.
12Number of self-employed workers in the United Kingdom from May 1992 to July 2021. Data source, Statista, July 2021.
13 Dramatic decline in pension saving among even the better off self-employed. Data source, Institute for Fiscal Studies, October 2020.
14 TPR Strategy: Pensions of the future. Data source, The Pensions Regulator, March 2021.
15 Picture your future, Data source, Retirement Living Standards, November 2021.