Thinking ahead: The FCA's plans for consumer engagement
Steven Cameron, Pensions Director
Friday, 25 June 2021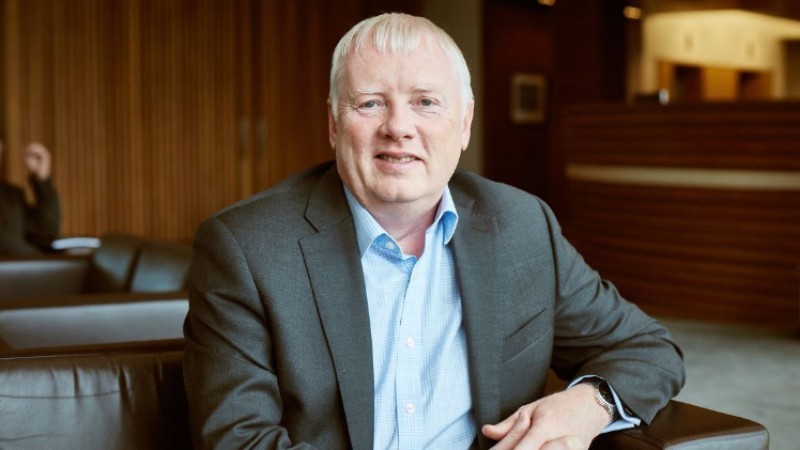 For intermediaries only
Here, we look ahead at what's on the FCA's agenda for the next 12 months with a particular focus on three initiatives all under consultation, and how these could affect advisers – The new Consumer Duty, Pensions Consumer Journey, and Stronger nudges to PensionWise.
A look ahead at FCA Initiatives
So far this year, the FCA hasn't published its usual business plan. However, the latest Regulatory Initiatives Grid which provides a consolidated view of initiatives underway from all financial regulators as well as relevant Government bodies1 gives us a good insight into their plans. Those likely to be of interest to advisers include:
The next stages in the FCA's Consumer Investments Strategy including Feedback on last year's Call for input, scheduled for Summer 2021.
The fourth thematic review into DB-DC pension transfer advice, where supervisory activity is scheduled to continue until at least Spring 2022.
A new consultation into non-workplace pensions, due any time.
Future direction of Open Finance, following a Feedback Statement earlier this year, which will have connections with Pension Dashboards.
The introduction of a new category of Long Term Asset Funds to make illiquid investments more attractive and the potential for notice periods on open ended property funds.
We'll be keeping a close eye on these as they develop. Here, I want to look at three initiatives under consultation, which will directly impact on how regulated firms will in future engage with customers:
A new Consumer Duty.
The Pensions Consumer Journey.
A Stronger Nudge to Pension Guidance.
Looking at these together gives a clear indication that the FCA will in future expect our industry to do more to facilitate good outcomes. The first will affect all regulated firms serving retail clients. The latter two will have knock on consequences for advisers. All mean that providers and advisers need to work together, complementing each other in our respective roles.
A New Consumer Duty
The FCA is consulting on A new Consumer Duty 'setting higher expectations for the standard of care that firms provide to retail customers'. All firms who undertake regulated activities with retail clients are in scope of this 'paradigm shift', and will be expected to ask themselves what outcomes consumers should expect; enable rather than hinder these; and assess the effectiveness of actions. One articulation of the FCA's overriding aim talks of 'enabling consumers to make effective and confident choices to advance their financial wellbeing and build positive futures'.
Both adviser and provider firms will no doubt support the higher-level aims. But as with many regulatory interventions, the devil will be in the detailed rules and the approach taken to supervision. At this stage, it's difficult to assess just how much evidence may be required and I do hope the FCA makes sure this is kept proportionate to potential areas of harm.
The FCA is keen to stress this goes well beyond Treating Customers Fairly (TCF). While adviser firms will be affected differently from providers, banks or investment firms, all should be preparing to review approaches across a wide range of topics highlighted by the FCA, and importantly making sure they can evidence their compliance and the customer outcomes delivered.
Following this consultation on scope and structure, there will be a further consultation on the rules themselves with implementation expected by 31 July 2022.
The new package of measures
First, there is a new Consumer Principle, where the FCA is consulting on two optional wordings:
A firm must act to deliver good outcomes for retail clients.
A firm must act in the best interests of retail clients.
The Principle will be supported by cross-cutting rules:
Take all reasonable steps to avoiding causing foreseeable harm to customers.
Take all reasonable steps to enable customers to pursue their financial objectives.
Act in good faith towards customers.
It'll be crucial for the FCA to set an appropriate bar for 'reasonableness'. There will then be a suite of rules and guidance setting expectations on firms for each of communications, products and services, customer service and price and value.
As with TCF, there will be a need to identify who's responsible for what in the 'chain' and how different parties will need to work together to deliver the outcomes the FCA expects. Advisers will be judged more on the outcomes they deliver for individual clients whereas providers will be assessed more across groups of customers. The guidance on 'The Responsibilities of Providers and Distributors for the Fair Treatment of Customers' is referenced in the CP and we can expect this to be significantly updated and possibly made into rules. At Aegon, we'll make sure we emphasise the separate and joint considerations for both providers and advisers when we respond to the consultation.
How this fits with current principles
There is clearly an overlap with the current principles six (pay due regard to the interests of its customers and treat them fairly) and seven (pay due regard to the information needs of its clients, and communicate information to them in a way which is clear, fair and not misleading). I'd like to see the new principle replace these to streamlining FCA expectations.
Throughout the consultation a number of themes emerge around digital approaches, behavioural biases and 'sludge practices' (excessive friction hindering consumers making positive decisions) and vulnerable customers. These have become more prominent since the original guidance on TCF.
I'd hope any firm already fully complying with these principles and guidance on the likes of vulnerable customers will have a 'head start' to comply with the new Duty, but there will be gaps and additional requirements. I'm particularly keen for the FCA to make clear where it anticipates the key changes to be, for different categories of firm.
Communications
The FCA wants communications to enable customers to make informed decisions – the right information at the right time in an understandable format, suitably framed, and avoiding hiding key points in lengthy technical documents. This goes beyond current principles by 'requiring firms to actively consider how communications can equip consumers to make more effective decisions', linked to needs and financial objectives, with requirements to test actual understanding.
Adviser firms are closest to the end customer and well-crafted suitability reports will be key. One area to consider is how well the key salient points are given prominence.
Products and Services
Products and services should be designed to meet consumer needs and targeted, without unreasonable exit fees or 'sludge practices'. In addition, 'costs, benefits and performance' should be 'in keeping with consumers' reasonable expectations'. This looks similar to TCF and advisers will no doubt want providers to be very clear on target markets for their products.
Customer Service
The level of customer service should meet 'real' customers' needs and enable them to realise the benefits, ensuring they are not hindered from acting in their own interests. Processes should not be excessively complex or unclear and shouldn't create unreasonable costs. Vulnerable customers must receive as good outcomes as others. Again, this very much builds on TCF but the 'cost' to clients of revealing personal data is a newer concept for all firms to consider.
Price and Value
This is a new requirement and looks like one of the biggest departures from current regulations. Firms will be expected to set the price of a product or service to represent fair value for benefits (mainly financial but in places other) offered to those in the target market and review this on an ongoing basis. The firm's costs should be included in this consideration. For adviser firms, this suggests an FCA focus on how charges for advice relate to costs incurred.
FCA / Pensions Regulator Call for input – Pensions Consumer Journey
Regulators have spent a lot of time focussing on how our industry can support consumers as they approach and move into retirement, particularly in a world of pension freedoms. The FCA's main concerns have been around customers who don't seek advice, with investment pathways the most recent policy intervention. But earlier stages in the 'pensions journey' are also important and here, regulators are asking high-level questions around how regulation can facilitate good decisions and good outcomes in the 'starting up a pension' and 'accumulation' stages – including contributing adequately and investing wisely. It's set against the backdrop of intergenerational differences and the shift from defined benefit to defined contribution pensions.
Interestingly, the call for input didn't include advisers in the list of who this applies to, perhaps reflecting the fact that advised customers are well served in these areas. The paper does recognise that consumers need to know how and when to get pension advice and that those with access to this or suitable guidance are more likely to understand decisions. Advisers will have views on how best they can support the pensions journey from workplace to the self-employed.
The key areas being looked at, all of which I agree need attention, include:
Encouraging individuals to engage with their pensions rather than following defaults while raising awareness that the 8% default contribution may not deliver retirement objectives.
Prompting consideration of the 99% in default funds to look at alternatives.
Considering consolidating pensions on changing jobs, and avoiding multiple small pots.
Avoiding ex-employees remaining in badly performing workplace pensions.
Specific issues for self-employed and gig economy workers.
The gender and ethnicity pensions gaps.
Technology innovation such as open finance and dashboards, with advice or guidance.
Guidance and support from / through employers and providers with reference to the ongoing industry concerns over the advice / guidance boundary.
Susceptibility to pension scams.
Behavioural biases including short-termism, risk aversion and lack of or too much confidence.
Specific needs of customers with vulnerabilities.
Whether employers are supported sufficiently in choosing workplace schemes.
Possible measures to support these include improving the content and timing of communications, including simpler pension statements, a pension season, pension dashboards and small pots initiatives. More generally, the call for input explores the best points at which to provide consumer support as well as whose best placed to do this and how.
Adviser considerations
Advisers may well have a view on many of these topics and where advice is particularly valuable rather than for example guidance from MaPS or Pension Wise.
A stronger nudge to pension guidance
The Pension Schemes Act 2021 requires the FCA to make sure consumers have either received or opted out of receiving Pension Wise guidance when applying to access (including transferring to access) their pension savings – which it has labelled 'a stronger nudge'.
The FCA's consultation paper (CP) proposes whenever a provider is approached by a customer looking to access their savings, it must refer them to Pension Wise guidance, explain its nature and purpose and offer to book them an appointment. If the customer doesn't opt out, providers are not allowed to proceed until the customer has taken guidance.
The focus in the CP is very much on Pension Wise's 'free and impartial' guidance, which of course is funded by the industry. We always recommend people access advice, but where they refuse or where this is not economic, then guidance from Pension Wise, or from the provider, should be encouraged.
While the proposals do say providers should explain that customers can get regulated advice at their own cost, the proposals effectively promote Pension Wise guidance first. Controversially, even if a customer has already received advice, the CP suggests providers must still nudge them to Pension Wise, something we are challenging in our CP response.
While the FCA hopes the stronger nudges will increase the proportion of individuals taking Pension Wise guidance, it is also exploring further ways of improving take-up such as cooling off period for opt-outs to slow the process down or breaking the consumer journey in other ways. Again, this looks particularly draconian for advised clients.
Adviser considerations
While Pension Wise has an important role to play, it shouldn't be presented as taking priority over advice for those who can afford to pay for it. Advisers might want to make their views known by responding to the consultation.
1.The latest Regulatory Initiatives Grid brings together 128 initiatives from the FCA, PRA, the Pensions Regulator, Bank of England, HM Treasury, Financial Reporting Council, Competition and Markets Authority, Information Commissioner's Office, Payment Systems Regulator.