The UK market year to date
BlackRock Investment Management
Friday, 24 July 2020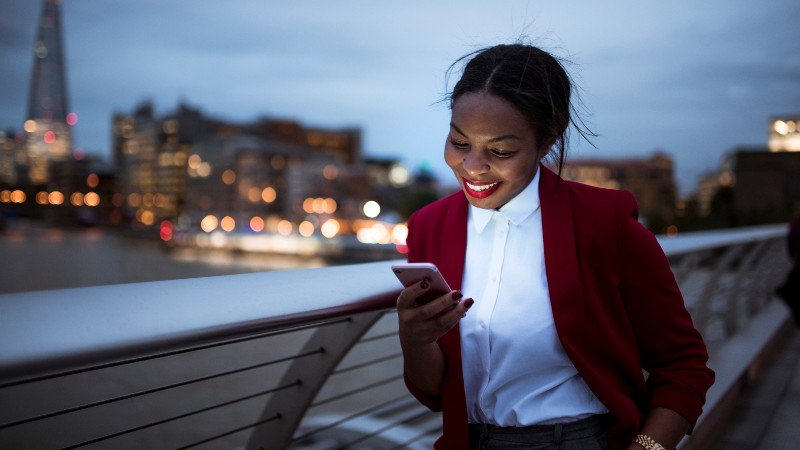 FFor intermediaries only
In this article from BlackRock, Luke Chappell, Portfolio Manager and Head of the UK Equity team at BlackRock, shares his views on UK market movements, government actions to compensate for the economic shutdowns, the value/growth debate and market outlook.
2020 has been dominated by two issues. One, the global Covid-19 pandemic, which continues to sweep through economies and stock markets, with equities seeing declines in the first quarter that matched those of 2008. The second has been the truly unprecedented global announcements of fiscal and monetary stimulus to provide respite to the markets, as depicted below in the graph showing the measures announced as a percentage of GDP.
Global fiscal measures as a percentage of GDP, year to date 2020

Sources: BlackRock Investment Institute with data from Refinitiv Datastream, 9 June 2020. Notes: the chart shows actual and expected fiscal guarantees spending measure and actual loan across certain developed market economies.
Volatility spiked in the first quarter as financial markets came under pressure. And uncertainty prevailed as to the scale and duration of the downturn and the shape and timing of any recovery, or the risk of a second wave of transmission. The worst affected sectors were those hit by lock-downs, particularly those with an element of discretionary consumer spending such as travel and leisure and general retail. The Oil sector's decline, in the face of collapsing commodity prices, was matched by the fall in banks and other financial sectors, whilst defensive sectors fared better.
After the shock of the first, the second quarter was marked by a more thoughtful consideration of the effects of the global pandemic including: the future scale of government intervention; societal impacts including the resurgence of racial tensions and civil unrest; the changes to human behaviour, both short- and long-term; the potential for vaccines and treatments to avert a second wave; and the financial changes to companies and industries.
Stock markets responded favourably to continued efforts from policy makers to stave off the worst impacts. Global equities delivered the strongest second quarter returns since 2009 as many economies worldwide began to ease restrictions. Volatility remained heightened though, as fears of a second wave of the pandemic continued to circulate. UK indices made gains, led by small- and mid-caps, but lagged the resurgence in the US market where Technology continued to drive returns.
Macro-economic themes continued to drive sector performance. Financials continued to perform poorly as investors worried about loan provisions and pressure on margins from low interest rates. As China led the recovery from the pandemic, so the Miners and other industrial cyclicals rallied in response to the prospect of higher investment spending and strong metals prices. Many sectors impacted by the pandemic continued to underperform, but general retailers bucked the trend as investors sought potential beneficiaries of pent-up consumer spending.
On dividends and equity issuance
Dividend cuts and suspensions have become commonplace amongst UK companies, in some cases demanded via regulatory intervention. While other companies have made headlines for announcing cuts, including Royal Dutch Shell which cut its dividend for the first time since the Second World War by two thirds. Responses to the pandemic have varied significantly across the market, with some companies accepting as much government support as is available and others publicly declining or, where they have previously accepted furlough payments, now declaring that these will be returned.
We have also seen an exceptional level of equity issuance, principally driven by the need to improve short-term liquidity to prepare for an extended period of lower demand. We think it is likely that this issuance will continue, albeit we may see a shift away from those needing liquidity to those wanting to capitalise on opportunities presented as the shape of the recovery becomes clearer.
There has been significant debate over the performance of value and growth. In our view, the definitions of 'value' and 'growth' need not be mutually exclusive. I believe that the market, whilst relatively effective at pricing growth over the relatively short horizon of 12 - 24 months, is increasingly less efficient over longer horizons. Frequently, in my view, the market materially and serially under-values and under-appreciates the scope and duration of long-term growth. Value, like any valuation metric, is just a story about composition and duration of cash flows and the discount rate we apply to them.
Please note: Reference to the names of each company mentioned is merely for explaining the investment strategy and should not be construed as investment advice or investment recommendation of those companies.
Outlook
Whether there is a 'dash for trash' or 'junk rally' akin to what we saw in 2009 when financial easing led investors towards the most financially-distressed stocks, I will not be changing my investment philosophy or process. That rally proved relatively short-lived as the reality of scarce real and nominal economic growth led to a premium being paid for growth.
Significant uncertainty is likely to prevail with regard to the magnitude and duration of Covid-19. Whilst there is evidence of recovery, we are still far from normalisation. I am equally mindful that whilst the current focus is on Covid, we shouldn't ignore US-Sino tensions, ongoing Brexit uncertainty and the US elections in the fourth quarter.
In the midst of the ongoing uncertainty many, if not most, companies have withdrawn earnings guidance in recent months, so there is somewhat of a vacuum of information. This has led to the wide dispersion in forecasts (see graph below). Our approach was made for these times. It is our job to analyse the wealth of information and take a view on which companies are best positioned to adapt to these times. As a team, we are focusing on company meetings - we've met about 760 companies year to date (Source; BlackRock Corporate Access as at 30 May 2020). These help us to determine which businesses have sustainable competitive advantages, with strong management teams and sufficiently flexible balance sheets to make them relative winners with cash flows that are likely to persist.
UK earnings estimate dispersion

Source: BlackRock Investment Institute with data from Refinitiv Datastream, 26 June 2020. Notes: Line shows the aggregate standard deviation of analyst earnings estimates around the average. Higher values indicate a greater level of analyst uncertainty.
This material is not intended to be relied upon as a forecast, research or investment advice, and is not a recommendation, offer or solicitation to buy or sell any securities or financial product or to adopt any investment strategy.
Aegon is not responsible for the content and accuracy of investment articles provided by third party asset managers. We might not share the views of the author and organisation.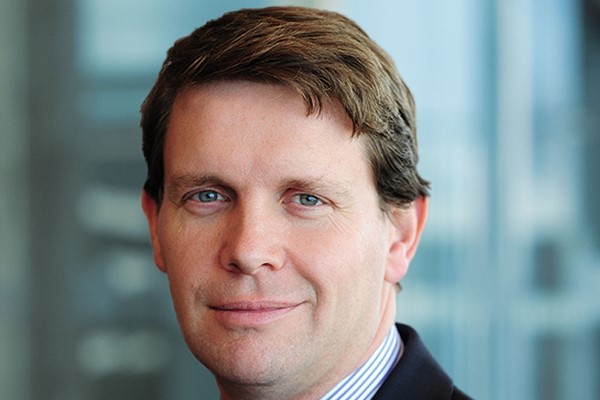 Luke Chappell, Portfolio Manager and Head of the UK Equity team at BlackRock.
BlackRock footnotes:
Risk warnings
Capital at risk. The value of investments and the income from them can fall as well as rise and are not guaranteed. Investors may not get back the amount invested.
Past performance is not a reliable indicator of current or future results and should not be the sole factor of consideration when selecting a product or strategy.
Changes in the rates of exchange between currencies may cause the value of investments to diminish or increase. Fluctuation may be particularly marked in the case of a higher volatility fund and the value of an investment may fall suddenly and substantially. Levels and basis of taxation may change from time to time.
Important information
This material is for distribution to Professional Clients (as defined by the Financial Conduct Authority or MiFID Rules) only and should not be relied upon by any other persons.
Issued by BlackRock Investment Management (UK) Limited, authorised and regulated by the Financial Conduct Authority. Registered office: 12 Throgmorton Avenue, London, EC2N 2DL. Tel: + 44 (0)20 7743 3000. Registered in England and Wales No. 02020394. For your protection telephone calls are usually recorded. Please refer to the Financial Conduct Authority website for a list of authorised activities conducted by BlackRock.
Any research in this document has been procured and may have been acted on by BlackRock for its own purpose. The results of such research are being made available only incidentally. The views expressed do not constitute investment or any other advice and are subject to change. They do not necessarily reflect the views of any company in the BlackRock Group or any part thereof and no assurances are made as to their accuracy.
This document is for information purposes only and does not constitute an offer or invitation to anyone to invest in any BlackRock funds and has not been prepared in connection with any such offer.
© 2020 BlackRock, Inc. All Rights reserved. BLACKROCK, BLACKROCK SOLUTIONS, iSHARES, BUILD ON BLACKROCK and SO WHAT DO I DO WITH MY MONEY are registered and unregistered trademarks of BlackRock, Inc. or its subsidiaries in the United States and elsewhere. All other trademarks are those of their respective owners.