The threat of negative interest rates - keeping money under your mattress might not ensure a good night's sleep
Aegon Press Team
Tuesday, 15 December 2020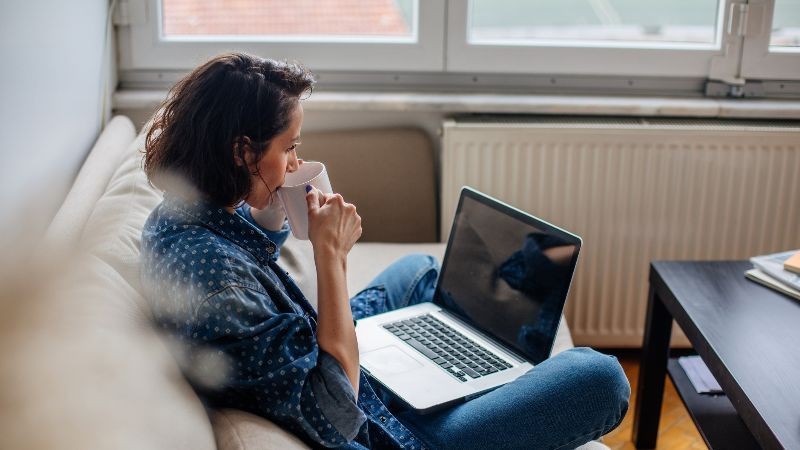 The introduction of negative interest rates would spook savers, with a third (32%) withdrawing their cash to 'keep it under the mattress'
2 in 5 (43%) said the change would see them take money from their bank to invest via a stocks and shares ISA, directly in the stock market or to boost their pension
A quarter (25%) would consider using some to pay off mortgage or other debt
Only 1 in 10 (10%) of people said they'd end up doing what the Government might hope for, i.e. spend more
According to research from Aegon* a decision by the Bank of England to turn interest rates negative would be extremely unsettling for UK savers. The prospect of potentially paying for their savings to be looked after would prompt most people to find other homes or uses for their cash. Unsurprisingly, given what a momentous event it would be and the fact they've not faced an issue like it, a third of people confessed that they weren't sure what action they'd take. But of those that expressed a view, a third said they would simply keep it under the mattress to avoid any charges.
While the Bank of England base rate has remained at 0.1% for 9 months, there's ongoing speculation that the next movement could be into negative territory, setting a very real prospect that savers may be asked to pay banks for holding their money
To avoid such a scenario, 43% of respondents who expressed a view, said they'd look to alternatives, making their money work harder by investing it, with 28% attracted to a stocks and shares ISA or an investment directly in the stock market, while 15% would look to boost their pension.
Borrowers would similarly be attracted to reducing their interest paying loans, with 15% of people looking to use their bank savings to increase their monthly mortgage payments and 10% of people paying off loans instead of keeping money in the bank.
While the introduction of such a drastic policy by the Bank of England for the first time in its history would be designed to encourage more spending and create a flow of money through the economy, only 1 in 10 people said they'd end up spending more.
When it comes to emergency savings the general rule of thumb is that people should maintain a financial cushion of at least three months of living expenses. In terms of financial planning overall, despite the real possibility of negative interest rates, it's important individuals maintain a rainy day fund to help them cope with life's unforeseen events. It's also worthwhile seeking financial advice to make the best decisions for an individual's circumstances.
Steven Cameron, Pensions Director at Aegon commented:
"The general financial uncertainty created by the coronavirus pandemic has meant many people are saving more, and despite the unattractive interest rates available for high street savings accounts, much of that money may be sitting in cash. But if the Bank of England decides to set a negative base rate and this is passed onto current account holders, effectively charging for keeping money in the bank, this would be a real game changer.
"It's encouraging that 2 in 5 people would consider investing some of their current cash savings into investments such as stocks and shares ISAs or pensions. And paying off mortgage or other debt which is charging higher interest also makes sense. But it's much more worrying to see that almost a third (32%) of individuals would consider withdrawing their cash and 'keeping it under the mattress'. That's not the best way towards financial security or of ensuring a good night's sleep.
"It's also ironic that while the intention behind a negative interest rate might be to further stimulate spending only 10% say they would actually spend more.
"If the Bank of England does move to a negative base rate raising the prospect of individuals being charged to hold savings in cash, there will be a huge need for support and advice to make sure individuals do what's in their best interests."
Further information
*Aegon research with Opinium who surveyed 2,000 adults between 23-26th October 2020
Further information
Neil Cameron
PR Manager
Aegon UK
Notes to Editors
In the UK, Aegon offers retirement, workplace savings and protection solutions to over three million customers. Aegon employs around 2000 people in the UK and together with a further 800 people employed by Atos, we serve the needs of our customers. More information: aegon.co.uk
As an international life insurance, pensions and asset management group based in The Hague, Aegon has businesses in over twenty markets in the Americas, Europe and Asia. Aegon companies employ approximately 26,000 people and have millions of customers across the globe. Further information: aegon.com
Figures correct as of November 2019