The risk-averse need advice to avoid reckless caution
Aegon Press Team
Monday, 7 January 2019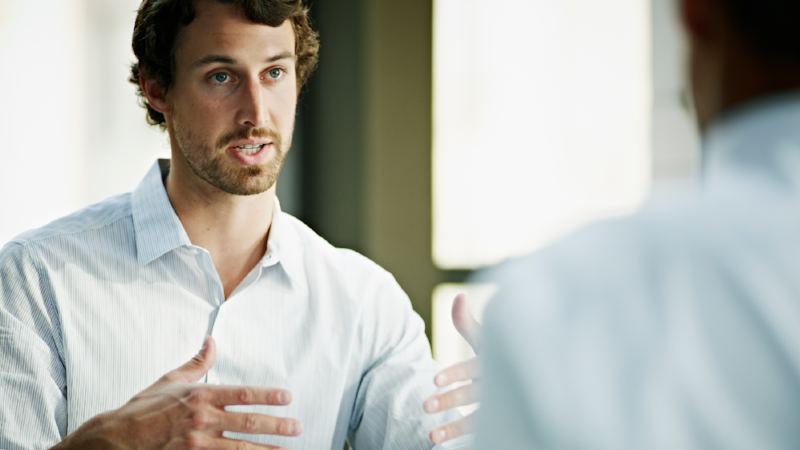 Research by Aegon reveals that British people are risk-averse when it comes to their savings and investments, with two-fifths (41%) avoiding investment risk at all costs and just 6% admitting that their family and friends would describe them as a risk-taker
We are opting for lower returns for minimal risk, with over half (56%) saying that their risk appetite is low or zero, preferring minimal potential losses with modest gains
Concerns about making a wrong investment decision (28%) is most likely to impact attitudes to taking risks with savings, with 12% more cautious now than they were a decade ago
Aegon's research highlights poor understanding of investments and lack of confidence among savers, highlighting the pressing need for advice to encourage measured investment risk
New research by savings and investments company, Aegon, highlights the limited investment appetite of consumers, revealing that overall British people are risk-averse, with two-fifths (41%) avoiding investment risk at all costs, with just 6% saying that their family and friends would describe them as a risk taker.
Research shows that over half (56%) of those surveyed admit that their risk appetite is low or zero, preferring lower returns for minimal potential loss. Reaffirming this, over two-thirds (67%) said they would be unlikely to invest any extra money they have into riskier investments, such as stocks and shares within the next year.
Figures reveal that fear and uncertainty is a key factor in holding people back from taking increased risks with their investments. There are a variety of reasons impacting people's attitudes towards taking risks with their savings and investments with concerns about making a wrong decision is cited as the most likely (28%) reason.
Just 14% said they would be more open to taking greater risk with the knowledge that good investment returns over the long-term requires some risk. The majority of savers prefer the safety of cash yielding less than 1% even when equities should yield more than 5% per year over the long term.
Of those who said they are more risk-averse now than they were 10 years ago, 31% are nervous about the overall state of the global economy, a quarter (24%) have concerns that there will be another financial crash, 19% have made financial losses in the past and are now more cautious with their money and 12% are uncertain about the best investment strategy to use.
Nick Dixon, Investment Director at Aegon comments:
"Regardless of the current turbulent political and investment landscape, failing to take measured risk is not prudent. Over the long term, reckless caution is the biggest risk of all. Our research shows that the majority of UK consumers are exposing their money to stagnation and putting their assets at risk of falling well below the rate of inflation. This highlights the great value of good financial advice, which can build savers' confidence and improve their understanding of risk to inform the right long-term investment decisions. With careful analysis, both adviser portfolios and multi-asset funds can be constructed to meet specific risk and return objectives."
References
Research carried out in October 2018 among over 2,000 UK adults, weighted to be nationally representative.
Further Information
Alex Messis
PR Manager
Aegon UK
Tel: 0131 549 2920
Notes to Editors
In the UK, Aegon offers retirement, workplace savings and protection solutions to well over three million customers and employs approximately 3,450 staff. More information:

aegon.co.uk
As an international life insurance, pensions and asset management group based in The Hague, Aegon has businesses in over twenty five markets in the Americas, Europe and Asia. Aegon companies employ over 28,000 people and have millions of customers across the globe. Further information:

aegon.com
Aegon is a brand name of Scottish Equitable plc. Scottish Equitable plc, registered office: Edinburgh Park, Edinburgh EH12 9SE. Registered in Scotland (No. 144517). Authorised by the Prudential Regulation Authority and regulated by the Financial Conduct Authority and the Prudential Regulation Authority. Financial Services Register number 165548. An Aegon company.www.aegon.co.uk