The pension industry's hopes and concerns for CDC
Professional Pensions
Wednesday, 30 January 2019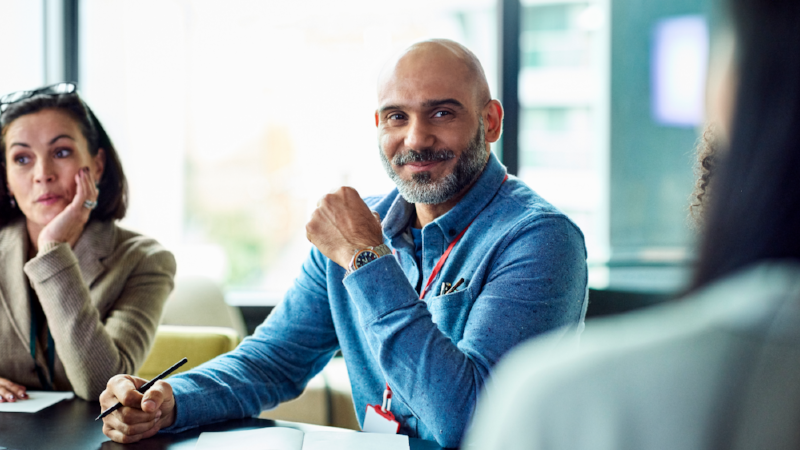 As the DWP's consultation on collective DC closes, Stephanie Baxter finds most responses are broadly supportive but some are critical, pointing out there is a long way to go to get it right.
Royal Mail's plans to introduce a collective defined contribution (CDC) scheme for its employees after union pressure have revived the defined ambition structure after it was put on hold in 2015. The Department for Work and Pensions (DWP) has been seeking the views of industry participants to explore how CDC could be delivered in a consultation that closed on 16 January. The topic is clearly of huge interest to this sector given that the consultation's announcement was the most read news story on PP in 2018.
The structure, which is seen as a halfway house between defined benefit (DB) and DC, is generally supported as a way to complement the present system in specific circumstances. However, there continues to be doubt over whether there would be much demand from employers to introduce CDC given most have already closed down DB and are now heavily committed to DC. There are also concerns about governance and high costs, restrictions to single-employer schemes, and compatibility with Freedom and Choice.
The Institute and Faculty of Actuaries (IFoA) believes the consultation goes in the right direction but a lot of issues still need to be ironed out. Its pensions board chairman Mark Williams says:"From our discussions with others in the industry, we believe this has broad appeal as a way of giving a better balance of that risk in terms of not increasing cost materially for the company, but providing that additional certainty for members. The national problem of DC and people not saving enough for their retirement is enormous. Some of the previous designs involved much higher costs than DC, and CDC doesn't involve higher cost from the company's perspective."
Too restrictive
The DWP is cautious to initially propose legislation which would allow a very limited style of CDC as proposed by Royal Mail. However, many of the respondents think this would be too restrictive and urge any new legislation to leave open the opportunity to introduce additional types of CDC.
Hymans Robertson believes the requirement to be a single-employer scheme - and therefore exclude multi-employer schemes - is unduly restrictive and would prevent widespread adoption of CDC. This is because CDC will likely be costly to run due to the legislative and regulatory scheme proposed, and the kind of investment strategy the scheme would run.
Given the vast majority of employers will unlikely have sufficient scale to implement CDC, legislation should be relaxed to also allow master trusts to offer CDC benefits, according to the consultancy's response. Larger employers that have already moved to a master trust may be reluctant to set up their own CDC scheme but could do so within a master trust.
Some firms believe post-retirement only schemes is where CDC offers the greatest benefits to members. However, the DWP's consultation places this out of scope for the time being.
Aon senior partner Kevin Wesbroom says:"We believe the full potential of CDC to improve retirement outcomes will require decumulation-only vehicles. They would provide a much-needed alternative option for the spending phase of conventional individual DC schemes. We would encourage the DWP to make sure that the legislation does not preclude the development of these CDC vehicles."
The Association of Consulting Actuaries (ACA) agrees in its response, saying decumulation-only structures would not only offer individuals an option that may give a better outcome than an annuity without the individual risk and financial literacy required by drawdown, but they would also be more palatable to employers.
Capital buffer
The DWP prefers a 'best estimate' approach with no capital buffer in order to avoid causing problems by building a significant degree of intergenerational inequity. However, responses point out that using no buffers - which are used in other CDC regimes to reduce the risk of having to reduce pensions - would increase volatility in benefit accrual and payments based on annual actuarial valuations carried out at a specified point in time.
One way to address this would be to allow for smoothing over a suitable time frame.
"The IFoA does not feel a buffer is wrong, but that it isn't necessary especially given how Royal Mail's CDC is structured," says Williams."As you have to include significant headroom for future pensions increases, you've already created a buffer against the need to cut benefits. We don't see the need for an additional buffer on top of that. The whole principle of CDC is it needs to be fair across generations."
Michael Johnson who is a research fellow at the Centre for Policy Studies and policy adviser to Smarterly, a savings fintech, thinks there is confusion here as he believes a buffer and smoothing"ultimately serve the same purpose, albeit through different mechanisms, and they entail similar intergenerational risks".
He adds:"The Royal Mail proposal is couched in language that avoids the word 'buffer', and mentions instead the use of 'headroom' - that is created through the present value of future pension increases that they may or may not make. Its purpose is to smooth out performance, which is a buffer by any other name. So it just doesn't hold water. The DWP document is totally inconsistent on this."
Scepticism
The Pensions and Lifetime Savings Association (PLSA) response also appears to be sceptical of the DWP's proposals, pointing out several times that CDC does not in itself address the key drivers of better retirement outcomes: higher contribution levels, improving the value for members offered by existing DC schemes, and ensuring that retirees can access a good-quality income product at retirement.
The trade body's response says:"It is also not clear that the benefits claimed by proponents of CDC are only available to this form of provision. While some of the benefits of pooling would be impossible to replicate within individual DC, other issues, like the benefits of scale or long-term investing are, of course, also attainable within individual DC. We anticipate that the growing master trust sector will make further strides in these areas."
The ACA also points out that just as with DB and DC schemes, CDC will remain reliant on adequate contributions and sound investment strategies to generate decent pensions. For example, Royal Mail's proposals target a certain level of benefit but will sacrifice indexation if returns are not sufficient to provide the target given the level of contributions paid, the ACA says.
But the most critical response is that of Johnson, who has also written a letter to the Work and Pensions Committee to voice his concerns over what he calls an"unnecessary and risky venture" that is taking up DWP time and resource.
"There's an almost absence of demand from corporate Britain for CDC schemes," he says."Royal Mail is probably the only name that is seriously looking at this. This then begs the question of whether this is a good use of DWP resource. There are three reasons for pursuing this avenue: 1) collectivised investment to get economies of scale; 2) the ability to extend the investment horizon beyond life expectancy of an individual because you're making the assumption there'll be future new members coming into the scheme on an ongoing basis; and 3) some element of pooling of life expectancy risk."
Johnson argues these objectives can be achieved by making use of either with-profits funds or some form of unitised investment fund, which would not need an entirely new primary and secondary legislation effort as CDC would. He calls the alternative a 'collective retirement scheme', which would share the same performance drivers as a CDC scheme, with investment and longevity risk (in later life) collectivised.
"Individual property rights would be made manifest through unitisation. A collective retirement scheme could comply with automatic enrolment legislation, and incorporate pension funds' regulated consumer protections. It should be overseen by an independent, trust-based, governance body."
Johnson calls it"the HS2 problem" where"a relatively small proportion of the actuarial profession have sunk an enormous amount of time and energy into this and they can't go backwards."
He goes on to say:"There is a deeper question about identity - who are we as a nation, what sort of society are we? Do we vehemently believe in individual rights or are we a collective? - Or is there indeed a third way in the middle where there are elements of collectivisation, for example, in investment funds to get economies of scale but maintain individual property rights through the unitisation."
However, the IFoA's Williams thinks it is"absolutely a good use of government time" because"this has huge potential within the pensions industry to really transform things and take off in quite a big way - but it must be done correctly."
There are clearly still a lot of challenges to overcome to make CDC a viable option and not just for Royal Mail. The DWP should seek to explore the various structures of CDC beyond that proposed by the postal service, as well as alternatives to CDC itself.
This article was written by Hannah Godfrey from Professional Pensions and was legally licensed through the NewsCred publisher network. Please direct all licensing questions to legal@newscred.com.