The importance of presentation in virtual meetings
Professional Adviser
Tuesday, 2 June 2020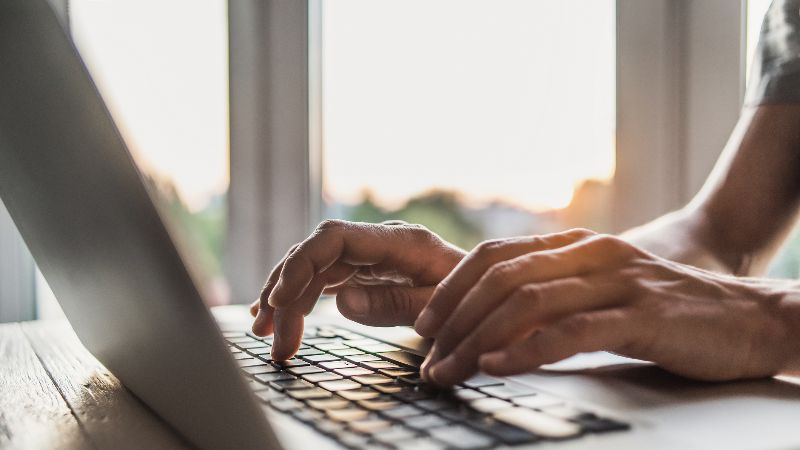 For intermediaries only
As virtual meetings become ever more popular, opines Keith Churchouse, the way we present ourselves remains ever important. After all, he writes, people buy people...
The new world of social distancing is now part of our imposed culture as we try to keep ourselves and everyone else safe by staying at home where possible. It is clear from the daily statistics that this is vital to protect ourselves and those at the front line, namely our fabulous NHS teams, carers and other key workers.
The virtual world that has been only part of our lives in the past now seems to be all-consuming, with the ability to meet and greet people face to face now deferred, hopefully not for too long.
Email, telephone, virtual meetings (through Zoom, Microsoft Teams and others) and the odd letter are now becoming normalised for most, but the principles of personal representation have not changed. Above all, you still represent yourself first, before any company or business that you may work for.
And although we are in extraordinary times, people still rightly expect you to maintain the standards that they know you for. The concept that 'people buy people' does not change just because the engagement is virtual.
I was very conscious of this when I put a tie on for a virtual client meeting. It made me think – why? Now, to those who no longer wear ties or business attire, this question will likely be more deep-seated, and indeed how we will dress for work after lockdown is already being queried by some. However, it was the principle of how I wanted to be viewed and the experience I wanted to provide.
Some go further with commercial banners behind them for online conferencing to reinforce the corporate experience, and others use the generic backgrounds available through virtual meeting technology to present a professional view, rather than home-based clutter. Whatever personal profile is chosen, it is done for a reason, because it still matters in every communication we make verbally, in writing, or visually, and that is unlikely to ever change.
The same representation could be suggested for your style of email sign off, your real or virtual business card, your qualifications, your letterhead, or the quality of your client records. Each element can be a form of communication which confirms part of the rich tapestry that is you and is indeed a reflection of the way you want to be viewed and perceived, whether you like it or not. Getting it right really does matter, both now and in the future.
And what of the future when this crisis is over, but not forgotten? That time will come and the only thing we do know is that our modus operandi will be different. Some will struggle with change, and of course others will embrace the new social orders that will emerge and evolve. Change is coming and it has your name on it.
So next time you attend a virtual meeting, now or perhaps as the new norm going forward, as a group or as a one-to-one call with a client or prospect, take a look at your view in the box at the bottom. Perhaps examine the ways in which others present themselves, and see what you like, and what you don't.
What's the background like? Studious, with books and the like behind, or something else that perhaps you had not really intended to share with everyone viewing, as your cat joins the meeting and walks across your keyboard.
With online meetings, the view available to attendees is a real step into your personal world, and you need to decide how you wish others to experience this. From my own perspective, I note that I badly need a haircut, reminding myself of Hanna Barbera's Hair Bear Bunch (certainly showing my age there!), but I think I may not be alone. I hope you like what you see.
Keith Churchouse is director and Chartered financial planner at Chapters Financial