The gender divide – pay, pension and protection
Aegon Content Team
Tuesday, 27 July 2021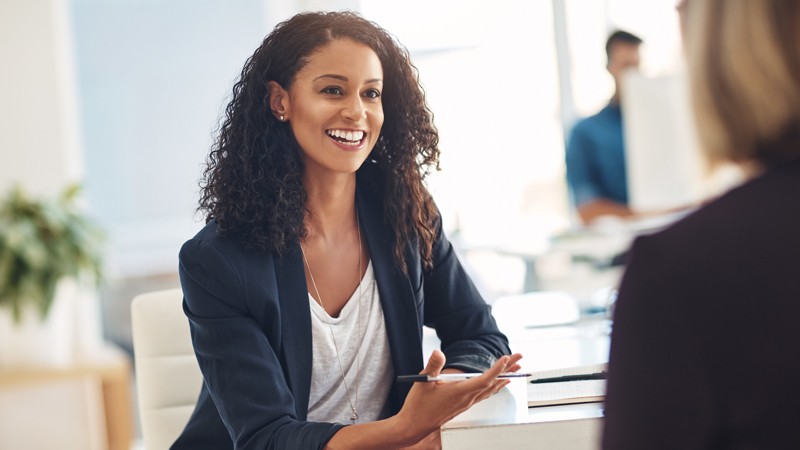 For intermediaries only
When it comes to financial wellbeing, it turns out all is not equal.
Our latest research1 has found more women in the UK are struggling with their financial wellbeing than men (42% vs 31%). But why?
We wanted to better understand this gender divide and identify opportunities for you to help your female clients increase their financial wellbeing. Through our research, we identified that people with the highest levels of financial wellbeing have three things in common:
They have a concrete picture of their future self.
They understand what brings them joy and purpose in life.
They have a written long-term financial plan.


Let's start by considering what we mean by financial wellbeing.
Financial wellbeing is how people feel about the control they have over their financial future and their relationship with money. It's about focusing on the things that make their life enjoyable and meaningful – both now and in retirement.
So why are women struggling so much?
1.Women tend to focus more on the short term
When surveyed, just 36% of women (vs 61% of men) told us they were responsible for long-term savings in their household – and interestingly this split remains in households where women are the main or equal breadwinners.
Additionally, we found women are:
three times more likely to take responsibility for budgeting for groceries than men (51% vs 17% of men);
more likely to be responsible for what the household spends on children's clothing (73% vs 8%), and
more responsible for what the household spends on home help costs (27% vs 9%) and short-term savings (53% vs 33%) than men.
This 'gender splitting' could be one reason why women's financial wellbeing is lower than their male counterparts.
2.Single, female parents would be hardest hit if they lost their income
We found more than half (54%) of single parents would use up all their short-term savings within less than a month if they lost their income. And with 90% of single parents being women, this could be another reason for lower levels of financial wellbeing in women.
3.Women struggle to picture their future self
Knowing what we want life to be like in the future (having a concrete picture) can improve financial decisions people take both now and in the future. Our findings quantified this – the more concrete the vision, the more likely people are to be a top contributor to a long-term savings vehicle.
But working women (aged between 16 and 64) find it more difficult to picture their future self, compared to men. Given the nature of women's short term focus trends we're seeing through our insight, this could be another reason why they have lower levels of financial wellbeing.
In fact, it's not until age 55 before women almost close the gap with men in terms of knowing what they want in future.
Proportion of men and women who say they have a concrete picture of their future self by age group

The more clearly clients can picture their future life, the more likely they are to achieve what that looks like. Find out how you can help your clients picture their future self more concretely.
4.They're not clear on what brings them joy and purpose
While both women and men are as likely as each other to know what brings them joy and purpose in life, we found overall, only 4 in 10 people (38%) have even considered this. And those most likely to have considered it (42%) are those approaching retirement, aged between 55 and 64. We'd have expected this to have been much higher, particularly in the older age group because if people know what they'd like to spend retirement doing, it helps them to plan how much they need to save.
5.Women don't tend to have a written financial plan
When it comes to having a financial plan, more than half (53%) of women don't have one, compared to just 45% of men. This is likely to be because picturing your future self and having a written plan go hand-in-hand. Without knowing where you want to be in the future, it will be difficult to write down a plan of action.
Financial plan template
Our template helps guide your clients through the process – thinking about their finances and what brings them happiness and purpose.

Addressing the three gaps – pay, pension and protection
Pay
The gender pay gap in the UK is largely due to more women working part-time hours, with lower hourly median pay2, than men. Pre-pandemic, flexible working was unavailable to 6 in 10 workers3. So one positive that could come from this pandemic is the rise of continued flexible working and the ability to work from home, which could help reduce this pay gap by minimising travel and working expenses as these perks could encourage more women back into the workforce whilst maintaining caring responsibilities.
Pension
This rise in flexible working could also help close the pension gap, which is also fuelled by part-time working and lower levels of pay than men.
The good news is that auto-enrolment has elevated workplace pension contributions. In April 2020, 78% of UK employees had a workplace pension versus less than 50% in 2012 when auto-enrolment was introduced4.
So there's been a lot of progress just in the last eight years but there's still disparity between full time and part-time workers. In 2020, although the gender gap in workplace pension participating was negligible, full-time employees were 1.5 times more likely to have a pension than part-time employees5.
It's particularly crucial for women planning families to think about joining their workplace pension scheme before taking maternity leave as employers will continue contributing to their workplace pension for up to 39 weeks while they're on Statutory Maternity Leave (sometimes longer depending on their contract).

With the Department for Education6 finding only 42% of group-based childcare providers and half (51%) of childminders in England believe it will be financially sustainable to continue operating for a year or longer, mothers could struggle to stay in paid work due to lack of access to childcare facilities. However, an increase in flexible working opportunities could help them juggle both the needs of their family with work.
Protection
This also shines a light on the value of mothers in a household. While they may not be a main or equal breadwinner in the family, they're often providing free childcare – especially if working part-time. They can often be overlooked when it comes to protection, but by considering the cost of replacing the childcare they provide with paid equivalents should the worst happen, can quickly highlight their own protection needs.
So what can you do to help?
Unfortunately solving the three gaps isn't an easy feat, and of course doesn't fall solely on one industry. But there are a few things you, as an adviser, could do to overcome some barriers women face.
Help identify their joy and purpose – you can use our template to help them identify what makes them happy.
Concentrate on outcomes – we know women tend to focus on the short-term and think about their current finances (paying the mortgage, reducing debt, school fees etc). Consider adapting to a goal-based approach but use open questions like 'what's next?' or 'what then?' or ask them to describe the picture of their future in 5, 10 and 15 years' time to help solidify that vision and long-term thinking.
Get their mindset where their money is – women are set to control a bigger proportion of the UK's wealth in the coming years, and we found that women are more likely to keep their cool in a crisis. So it's important to keep empowering women to feel confident about financial decisions, as a solid relationship could unlock an opportunity to work with their children, grandchildren as they transfer wealth.
Help plan for the worst – many things in life can go awry. How would they manage if this happened? What contingencies do they have in place?
Tools to support you
Our in-depth digital flipbook explores our research even further and provides clients with recommendations to help them think and act positively about their future – going deeper than budgeting tools and savings rules and shows how financial wellbeing is possible for everyone.
We've also created our summary of our insight into the nation's financial wellbeing – just for advisers and employers.
Plus our financial wellbeing tool can help your clients identify areas of their financial wellbeing you can work on together.
Find out more about financial wellbeing at aegon.co.uk/financialwellbeing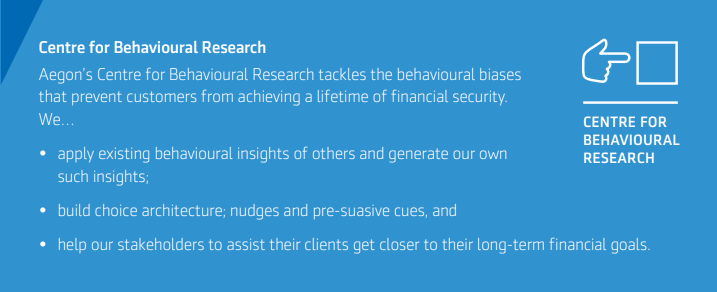 Source:
1. The Financial Wellbeing Index survey of 10,000 people, Aegon UK 2020.
2.Gender pay gap in the UK: 2020, Office for National Statistics, November 2020.
3. The Coronavirus Crossroads: Equal Pay Day 2020 Report, Fawcett, November 2020.
4. Employee workplace pensions in the UK, Office of National Statistics, May 2021.
5. Employee workplace pensions in the UK, Office of National Statistics, May 2021.
6. Survey of Childcare and Early Years Providers and COVID-19, Department for Education, March 2021.