The cost of over-complicating default fund design
Nick Dixon, Aegon Investment Director
Wednesday, 7 August 2019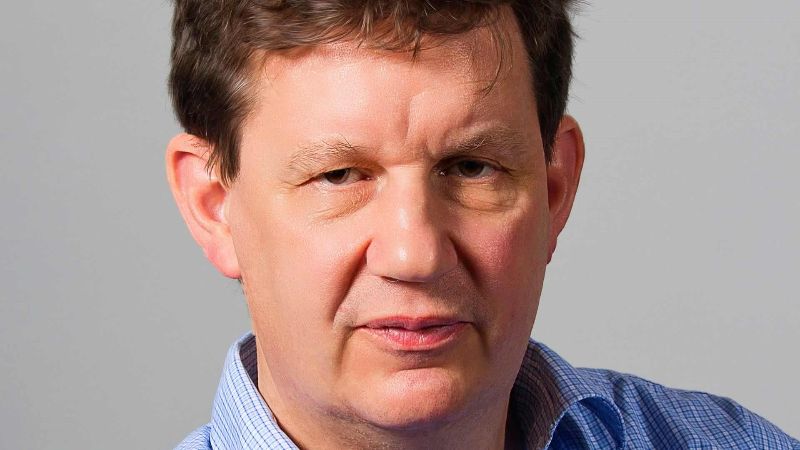 For employers and intermediaries only
I recently took part in industry discussions on the future of default fund design in defined contribution pensions with a particular focus on reasons for the current variance in their performance. In my judgement, performance disparity in default funds is less to do with design factors such as length of glidepath and landing points, and is more related to asset allocation and, in particular, the cost of accessing different assets classes.
The temptation for curious-minded people is to be seduced by intellectual problems and, in the investment world, to create sophisticated solutions which satisfy our curiosity and go well beyond what investors actually need.
I want to focus on three key design ingredients for default funds. Two of these have a big impact on the cost and performance of default funds, and the third is a critical hygiene factor that investors increasingly demand. They are:
the extent to which default funds use passive versus active management;
the attitude of providers to illiquid assets, and
the challenge of embedding environmental, social and governance (ESG) principles into default investment strategies.
Active decision to go passive
Passives are critical to default fund design in my view. They are the most cost-effective way to access an asset class, especially in highly liquid developed markets where active managers can struggle to add value. Passive funds are biased by market-cap weightings towards larger, and generally more liquid stocks and, by design, this reduces exposure to liquidity risk further down the market-cap scale. Passives are stock diversified within an asset class, with portfolio diversity achieved by blending different asset classes. Furthermore, the FCA Asset Management Study undertaken in 2017, found that there's little evidence that investors are consistently rewarded for paying higher charges for actively managed funds.
My preference in a default strategy is to manage for growth within risk limits by accessing different asset classes at minimum cost. After all, cost is the one input to net returns which we can control. Pension scheme members can, of course, choose to leave the default and select an active strategy for themselves.
Illiquid assets can be a trap
I do not believe that illiquid assets are suitable for workplace default funds. Daily trading and the option to sell or switch quickly is a foundation for investor confidence. While it's tempting to believe, with a wall of workplace money flowing in, that illiquid assets provide diversification benefits which drive returns, they could pose significant risks.
In times of market stress – with fragile confidence – the wall of money in can quickly become a wall of money out. Liquidity headroom can rapidly vanish, just when one needs it, leaving fund managers with illiquid assets they cannot sell. We only need to mention one very high profile fund recently where that scenario came to pass.
There is also the expense to consider. Providers either need the capability to research these specialist types of asset, or they must access them through a fund. In both cases there is an added cost involved relative to passives. For a default fund, the additional expense tips the value for money balance in the wrong direction for me.
ESG investing will become commonplace
With the increasing influence of high profile campaigners like Sir David Attenborough and the widespread criticism of the US's withdrawal from the 2015 Paris Agreement on climate change, I believe pension scheme members will increasingly demand ESG investing from their trustees and employers.
I foresee two main consequences:
There will no longer be a trade-off between investing well and the wellness of society. Companies which manage the risks and opportunities presented by ESG factors may well become more profitable.
ESG 'mega-trends', such as climate change and our ageing society, will become significant drivers of future performance for default funds.
Pension schemes will increasingly integrate these features into their default strategies. The only barrier currently is the additional cost of accessing ESG-friendly companies, though costs of their passive funds will reduce over time as they gain scale.
It's tempting to add complexity to default fund design. However we must remember who we're designing these funds for. It's therefore important to offer cost-effective funds that deliver on the hygiene factors that impact demand. For me, irrespective of design, this means avoiding complex and expensive assets in favour of passive, and it means including ESG.
Find out more about Aegon's range of default fund solutions online or by speaking to your usual Aegon contact. We offer default funds for our multi-wrapper digital Workplace Solutions proposition, and for TargetPlan, which offers trust, master trust and contract based solutions designed for businesses with more complex needs.
The value of an investment can fall as well as rise. Investors may get back less than the amount invested.
The opinions expressed in this article shouldn't be used as the basis for any recommendation or decision about which products or investments to buy.