The business choices for advisers after Covid-19
Professional Adviser
Wednesday, 17 June 2020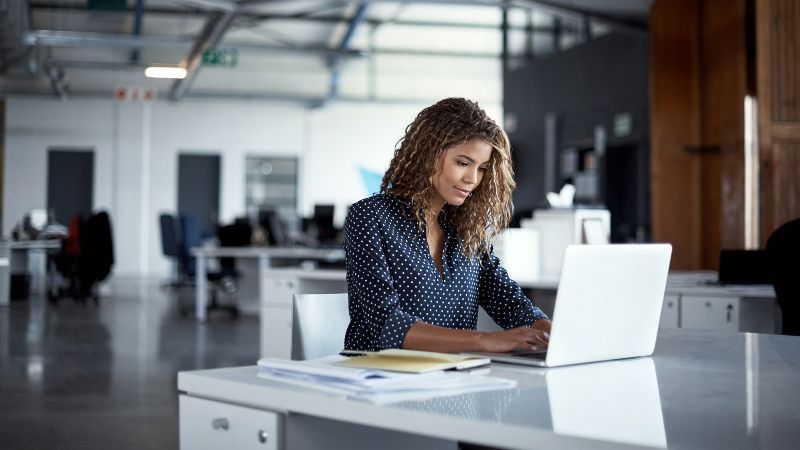 For intermediaries only
There is growing agreement that the reliance on technology to communicate with clients and colleagues has become a light bulb moment. Face to face work carries travel, accommodation and time-based all amount to expensive business costs and so Brendan Llewellyn asks what kinds of face to face work can be permanently converted to remote, and what business choices does that create?
No one is suggesting face to face is over, but it's certainly going to reduce. By how much is going to be a reflection of attitude and preparedness to change, recognition of the benefits of remote working and more imaginative use of technology to reduce the effectiveness gap between remote and face to face.
Attitude to change
Let's look at these factors one by one. First, attitude. Embracing a new way of working might be hard for some (including clients), particularly those who see technology as a necessary hassle. I suspect that such an attitude will limit future success.
Second, recognition of the benefits of remote working. We are privileged as a sector to be unfettered by physical products, by supply challenges or by requirement to spend heavily on high street locations.
We do need good access to information and an online environment is where we get it. We do need strong, effective visualisations and online is where we can get that too - potentially.
Better use of good technology
Most of us are at the seeking competence stage. We take part in or run online meets, Zoom or whatever, and we fail to mute or to screen share and, of course, we may find the experience less effective than a"real-life" meet.
We also watch webinars that are no more than a procession of slides with a faceless voice over. These are not effective and standards need to rise so that an audience can engage more naturally, and the medium is fully exploited with video, live speakers.
We need to use the more sophisticated tools offerings with screen post-its, audience approval indicators, break out sub meets and immediate feedback. As a participant our expectations are partly driven by broadcast standards. We expect our attention to be earned.
When did we ever sit down to watch a TV show to be faced with a slide show and a voice over? It isn't good enough. From the world of TV we expect excellent yet simple graphics, music as appropriate, cutting to clips to multiple sources of information and held together with a solid anchor person. This has to be our benchmark.
This is an opportunity for all presentations and all meetings to be much better than they ever were. If not then we will all join a"back to normal" clamour and miss an opportunity.
What opportunity?
This is where the choice bit comes in. If you can deal with clients without going to see them then you can see and deal with many more. If you can do three face to face meets a day - say 60 minutes each - then how many online meets can you do. Shall we say six? In which case your time cost per meet is down at least 50%.
In addition, you have no travel or parking costs, no retail coffee costs etc. etc. If you then factor in a reduced or zero office commitment then you have a dramatic drop in the costs of delivering advice.
There is an important factor to consider, which is the feasibility of meeting and dealing with new clients without doing so face to face. I suspect this is not an all or nothing matter.
Firstly, we are talking here about a world as we move out of lockdown. So we will have the opportunity to meet each other face to face, it's just that sometimes even first meets will be online. And, even where the first meet is face to face, the conversion to remote dealing will be quicker than it was. But if we can deal with a client at roughly half of the cost we did, then the basic choices are:
Run the practice as it is but with increased profits
Work shorter hours, regain a better work/life balance
Reduce advice fees to reflect your reduced costs
So, if you tend to option 3 you may then have the opportunity to see more clients and increase revenue, and profit. But what kind of clients? If we seek clients to the same profile as we did then we expand our scope but not that much and the advice gap remains more or less as it was.
If, on the other hand, we decide that as the cost of advice has now fallen we have the chance to embrace wider ranges of clients, those with fewer resources who perhaps wouldn't have been clients at the previous cost.
Naturally all this depends on the proposition you offer, the feasibility of seeking different kinds of clients and the profitability of your current model. But, to look at it simply, if a client was viable at fees of £1,000 pa, perhaps now they could be viable at £500 pa? All this needs to be assessed by each adviser firm - do you think that a 50% price cut would attracts more clients?
The profit risk may come from demand for face to face meets and these of course could become a premium service with a premium price. Given the FCA comments on auto charging per annum it is clearly a requirement for advisers to offer service propositions to reflect the price charged and for example 4 remote reviews per year might be attractive to some clients.
The question to ask ourselves, as always when faced with change, is what elements of my current practice are merely habitual? It has been noted that elements of on line client communication are actually easier than with face to face, the most obvious example being access to files and information.
Other advantages apply where there are multiple people in the"meet". So a client and an accountant, or a client and other members of the family where intra gen planning is the subject. To turn the argument around - the decision by a client to attend a Zoom meet on retirement income planning is an easier one to make than to attend a live workshop.
If the subject or the style doesn't engage the client they can always click off. And this takes us back to the need to up skill for a world of screen engagement. The cost dynamics and business choices born out of remote communications are only relevant if you can engage with clients in this new screen based environment.