Tax year end planning opportunities
Elaine Cruickshank, Tax and Trust Manager
Tuesday, 18 December 2018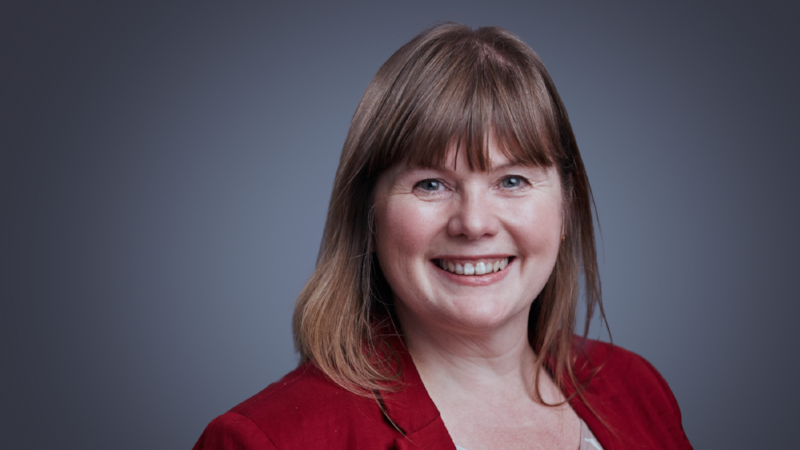 For intermediaries only
It's that the time of year again when your clients will be reviewing their finances, submitting 2017/18 self-assessment tax returns and settling their tax bill for the year. Once that's done your clients will be keen to mitigate their tax liability for this current tax year and future years by making the most of their available allowances and tax reliefs. So let's take a look at some of the tax planning opportunities they could consider.
Income tax
Have your clients made pension contributions this tax year to use their annual allowance, and any available carry forward allowance, to benefit from income tax relief at their highest marginal rate?
The personal allowance is reduced by £1 for every £2 that an individual's income exceeds £100,000. There's no personal allowance at all where an individual's income is over £123,700. The effective rate of income tax where an individual's income falls between £100,000 and £123,700 is 60%, so by making a pension contribution they could benefit from tax relief at 60% on income within this band.
Child benefit reduces by 1% for every £100 that the higher earner in the household's income exceeds £50,000. Where their income falls between £50,000 and £60,000, they'll have to pay back the element of Child benefit they're not entitled to in extra tax. One way of mitigating some or all of this additional tax is to make a personal pension contribution.
The 2018/19 dividend tax free-allowance is £2,000. Also, basic-rate taxpayers can currently benefit from a personal savings allowance of £1,000 and higher-rate taxpayers an allowance of £500. Married couples might want to transfer assets between themselves – both spouses can use their respective dividend tax-free allowance and personal savings allowance, especially if one spouse pays tax at a lower rate than the other.
Zero per cent savings rate - this applies to the extent that an individual's earnings and/or pensions income is less than £16,850 in 2018/19, with the maximum zero per cent savings rate threshold being £5,000. An additional-rate or higher-rate taxpayer might want to assign segments of their offshore bond to a non-taxpaying spouse or adult child, as they could then cash these in, incurring a chargeable event gain of up to £17,850 (£11,850 personal allowance, £1,000 personal savings allowance and £5,000 at the zero per cent savings rate) without suffering an income tax liability. To be truly effective, any new investment should be in the transferee's name.
Tax incentivised savings
The ISA allowance for 2018/19 is £20,000 and ISAs attract both income tax and capital gains tax benefits. If an individual doesn't use their allowance in the tax year, it can't be carried forward to future years.
Clients could consider investing in a Venture Capital Trust or Enterprise Investment Scheme to benefit from income tax relief at 30%, or in a Seed Enterprise Investment Scheme to obtain income tax relief at 50%, on the cost of the shares up to the prescribed limits.
Capital gains tax (CGT)
The CGT annual exemption is £11,700 in this current tax year. Any unused exemption can't be carried forward to future years. Clients might want to use their annual exemption this current year to:
crystallise some gains;
rebase their portfolio;
make an ISA contribution, or
make a pension contribution.
Capital losses realised in the current year are offset against capital gains realised in the year, before deducting the annual exemption. Don't waste the full benefit of current year losses and the annual exemption.
Again, spouses might want to transfer assets between themselves to make full use of both their annual CGT exemptions.
If a higher-rate or additional-rate taxpayer has crystallised gains in excess of the annual CGT exemption, they might want to consider making a personal contribution to a registered pension scheme operating tax relief at source, as this could result in the capital gains being taxed at 10% rather than 20%, as the pension contribution will lead to the client's basic-rate band being extended.
Inheritance tax (IHT)
Are your clients using the available IHT exemptions such as the £250 small gifts exemption, the annual £3,000 exemption, gifts in consideration of marriage and the normal expenditure out of income exemption?
Clients might want to take the opportunity to do some trust planning to start the seven year clock for IHT purposes and make provision for future generations.
In summary
This is an area where you can really add value for your clients, by helping them to save and invest as tax-efficiently as possible.
The information in this article is based on our understanding of current taxation law and HM Revenue and Customs (HMRC) practice, which may change. The tax treatment depends on the individual circumstances of each client and may be subject to change in future.