Tax planning opportunities from the 2021 Spring Budget
Elaine Cruickshank, Aegon Tax and Trust Manager
Monday, 15 March 2021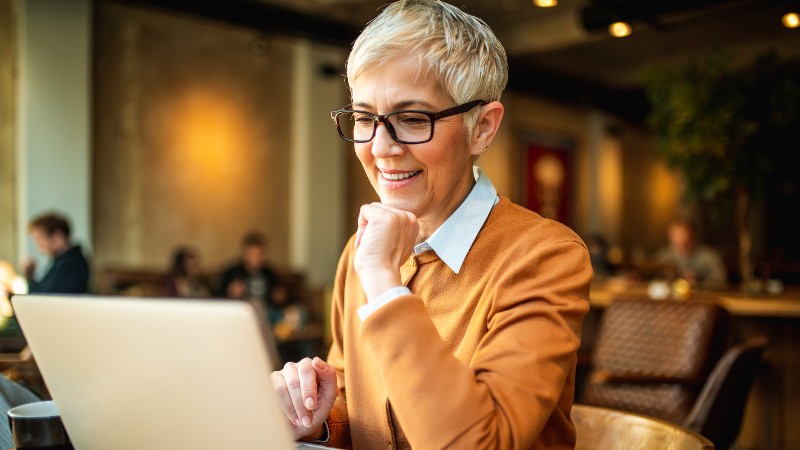 For intermediaries only
In his Budget speech on 3 March 2021, the Chancellor revealed his three-part plan for the UK. Primarily, continued support to protect people's jobs and livelihoods through the pandemic, measures to start fixing the public finances and initiatives to start rebuilding the UK economy.
Despite the speculation in advance of the Budget, there was no mention of the much-anticipated changes to capital gains tax or pensions tax relief.
We'll explain some of the tax measures Rishi Sunak announced, and what are some of the tax planning opportunities clients could consider as a result. This information is based on our understanding of current taxation law, current and draft legislation and HMRC practice, which may change.
Income tax
The personal allowance will rise in line with the September Consumer Prices Index (CPI) figure to £12,570 and the higher rate threshold will increase to £50,270 for the tax year 2021/22 (the 2021/22 higher rate threshold for Scottish taxpayers is £43,663 in relation to their non-savings and non-dividend income).
The personal allowance and the UK higher rate threshold will then remain at these levels until 5 April 2026.
As the UK higher rate threshold will be set at the 2021/22 level for 5 years, more taxpayers will fall into the higher rate bracket year on year, even if wages only rise in line with inflation. Personal contributions to a registered pension scheme could help by allowing your clients to benefit from tax relief at their highest marginal rate of income tax.
The threshold for the High Income Child Benefit Charge remains at £50,000 – £270 less than the higher rate threshold – meaning some basic rate taxpayers could also be in scope of this charge in the future. A personal pension contribution to a registered pension scheme can help taxpayers mitigate this High Income Child Benefit Charge.
A personal pension contribution could also help to reduce the income tax due on an investment bond chargeable event gain.
People with adjusted net income in excess of £100,000 will face losing £1 of their personal allowance for every £2 over the £100,000 threshold. If their adjusted net income is greater than £125,140, they will lose the benefit of their full personal allowance.
This £125,140 threshold will remain static for five years due to the personal allowance freeze, so again a personal pension contribution may be worth considering for marginal relief at 60%.
Transferring assets between spouses or registered civil partners can help to make sure that a couple are making use of both spouses' personal allowances, personal savings allowances and dividend tax free allowances.
The marriage allowance has risen by £10 to £1,260 for 2021/22. This allowance allows a spouse or registered civil partner to transfer £1,260 of their personal allowance to their spouse or registered civil partner. The lower earner must have income totalling less than £12,570 (the prevailing personal allowance) and their spouse or registered civil partner must be a basic rate taxpayer (or not paying tax at a rate higher than the intermediate rate if they are a Scottish taxpayer). This transfer of a part of the personal allowance could result in a maximum tax saving of £252 in 2021/22. If either spouse were born before 6 April 1935, they could consider applying for the married couple's allowance instead.
ISA allowance
The ISA allowance remains at £20,000 for 2021/22. People should consider using this ISA allowance, to help shelter income and capital gains from future increases in rates of income tax and/or CGT.
JISA allowance
The JISA allowance for 2021/22 continues to be £9,000. Parents can use this allowance to build tax free nest eggs for their children and others can contribute too.
Capital Gains Tax
The CGT annual exemption will remain fixed at £12,300 for the next 5 years. This is a use it or lose it exemption, as it can't be carried forward to future years, if it's not used in a particular tax year. Clients should consider realising gains each tax year up to the value of their CGT annual exemption to bank these gains. If they want to immediately reinvest the proceeds in their General Investment Account, they should take care not to buy back the same units/shares they have just sold, to avoid triggering the same day or bed and breakfasting rules.
As the income tax higher rate threshold is going to be frozen until 5 April 2026, a personal pension contribution could also help to reduce the capital gains tax due on the disposal of an asset in a particular tax year.
Transferring assets between spouses or registered civil partners, can also help to make use of both spouses' CGT annual exemptions in the future.
Inheritance Tax
The IHT nil rate band will be frozen at £325,000 and the main residence nil rate band at £175,000 until 5 April 2026. Clients may want to consider doing IHT planning now to keep the value of their IHT estates below these thresholds.
They could consider making use of IHT exemptions such as the normal expenditure out of income exemption, the £3,000 annual exemption or the small gifts exemption.
Alternatively, they could consider making a lump sum gift or doing some trust planning. For example, creating a loan trust could help by capping their IHT exposure, as any growth on the underlying investment would be immediately outside their IHT estate, albeit that the outstanding loan remains within their estate and reduces as they take back loan repayments and spend these.
Alternatively, they could consider creating a gift trust or a discounted gift trust, as any growth would be outside their IHT estate from the start and the value of the gift for IHT purposes would fall outside of their estate after 7 years.
CGT rates applying to gains on the disposal of assets other than residential property are relatively low at the moment (10% for a basic rate taxpayer or 20% for a higher rate taxpayer), so clients may want to consider transferring existing investments into trust now before any changes come further down the line.
Pensions
The lifetime allowance has been frozen at £1,073,100 through to 5 April 2026. This means many more people than anticipated will need to seek advice on how the lifetime allowance affects them – whether they should continue to make pension contributions depending on the existing levels of pension savings, the time period before benefits are taken, and the likely investment growth in that period or whether investment in other forms of savings vehicle would be more appropriate.
What does the future hold?
The Treasury is set to publish a number of consultations relating to Tax Policy on 23 March 2021 and the Chancellor intimated in his Budget speech that further tax changes will be necessary to pay for the unprecedented support that has been provided during the pandemic.
As the final bill for the support measures becomes clearer in the autumn, we might also see an Autumn Budget take place in 2021.
In the meantime, there's no doubt that clients will continue to want your advice on how best to mitigate their tax liabilities in view of possible future tax changes.