Taking action on climate risk – DWP consultation
Kate Smith, Head of Public Affairs - Aegon UK
Thursday, 14 January 2021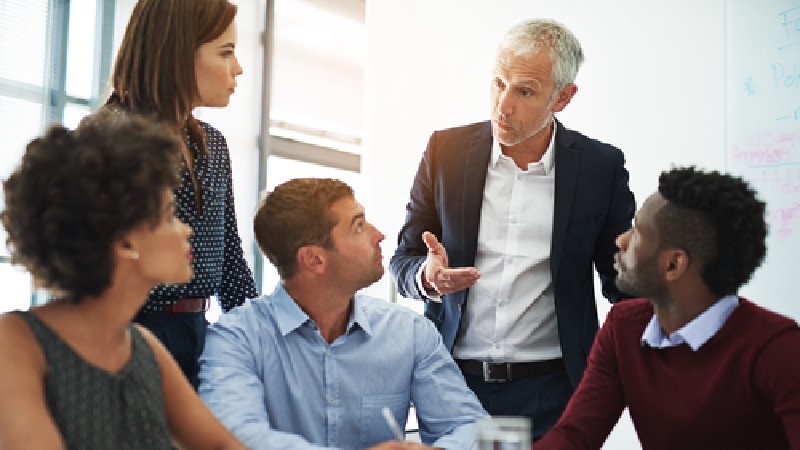 For intermediaries only
A recent consultation by the Department for Work and Pensions (DWP) entitled 'Taking action on climate risk: improving governance and reporting by occupational pensions schemes' sought views on proposals to require trustees of larger occupational pension schemes, authorised master trust and collective defined contribution schemes to put in place effective governance, strategy, risk management and accompanying metrics and targets for the assessment and management of climate risks and opportunities. It also invited responses on proposals to disclose these in line with the recommendations of the international industry-led Task Force on Climate-related Financial Disclosures (TCFD).
The DWP proposed these schemes calculate their 'carbon footprint' and assess how the value of the schemes' assets or liabilities would be affected by different temperature rise scenarios, including the ambitions on limiting the global average temperature rise set out in the Paris Agreement. The disclosures would be required to be made publicly available, referenced from the schemes' annual reports and accounts, and pension savers would be informed of the availability of the information via their annual benefit statement.
You can read more about the consultation on the government's website.
Aegon's response
We're supportive of the overall proposals and the Government's aim in encouraging transparency and awareness of climate risk, including in the assessment of investments and monitoring of risk, and to assess the carbon footprint of pension schemes.
At Aegon, our purpose is to help people achieve a lifetime of financial security. We know that climate change could have a significant impact on global GDP. None of us will have a secure future unless we do more and take action to stop environmental damage. As both a major investor in markets and as a large employer we have a significant responsibility, and we can make a big difference. We see our purpose well-aligned with improved climate risk reporting and governance reporting.
We agree that larger occupational pension schemes and all master trusts should lead the way in environmental, social and governance (ESG) matters, including climate risk governance and reporting. This will encourage trustees to consider the impact of longer-term issues and lead to better member outcomes.
This cohort of schemes will have almost two years to implement the new rules. Although this may appear to be adequate time, it will be an extremely steep learning curve for most schemes and their trustees. Trustees will need to put in place new metrics and targets to assess and manage climate risk. This process is also likely to be time-consuming and costly. Trustees will need to work with their advisers, providers and investment fund managers to meet the new requirements. The need for detailed technical guidance setting out the Pension Regulator's (TPR) expectations will be vital. Therefore, final rules and detailed guidance must be provided no later than the end of quarter one 2021, to allow adequate time for planning and implementation if the proposed deadline is to be met. The DWP and TPR should also consider setting up working groups to support trustees in their new duties.
As a master trust / product provider we have obligations to report to trustees. However, we're entirely dependent on investment fund managers to provide the required information. Therefore, investment fund managers must be compelled to provide this information in a consistent and timely manner. The pension industry initially faced barriers in obtaining transaction cost details as investment managers weren't compelled to provide this information, but trustees and schemes had to include this information in statutory / regulatory reporting on a comply or explain basis. This led to protracted, costly negotiations with investment fund managers. We would strongly prefer to avoid a repeat of this.
The FCA has recently announced that it will be consulting on TCFD aligned disclosure for investment fund managers and contract-based schemes in the first half of 2021, with final rules in place by the end of 2021, and compliance to start from 2022. We welcome this joined up approach and believe it will lead to improved governance and reporting across the pension industry, regardless of whether a saver is saving in a trust-based or contract-based scheme. This is also an opportunity to compel investment fund managers to provide the required information to trustees and pension providers in a consistent and timely manner.
We will be suggesting that the FCA also provides guidance for investment fund managers. This will avoid trustees having to enter into negotiations with them around exactly how to provide the required information. We suggest that the DWP works with the FCA and considers whether implementing standard reporting templates is appropriate to encourage consistency of data and format.
Looking ahead
We support both the DWP and FCA initiatives and we expect there will be future ESG regulatory initiatives. With each new regulatory initiative, there is an impact on implementation and ongoing costs. Whilst the DWP carries out impact assessments, it is unclear if there is any acknowledgement that the increased regulatory burden could increase member charges.
We agree there should be a level regulatory playing field for all master trusts and improved climate risk governance and reporting should apply to all master trusts given the importance of this issue.
As the regulatory burden increases, scale will become increasingly important, not only to keep up with regulatory change but also to continuously invest in propositions to improve member outcomes. We believe the increased regulatory burden, coupled with the uncertain economic outlook, could lead to smaller master trusts becoming financially unsustainable. This could hasten master trust consolidation with the DC market potentially looking very different in five years' time.
We also believe the increased regulatory burden will also mean more smaller and medium-sized single employer trusts will look to consolidate with successful master trusts, which could mean such schemes ultimately disappear from the pensions landscape.