Steven Cameron on the General Election result
Steven Cameron, Pensions Director
Friday, 13 December 2019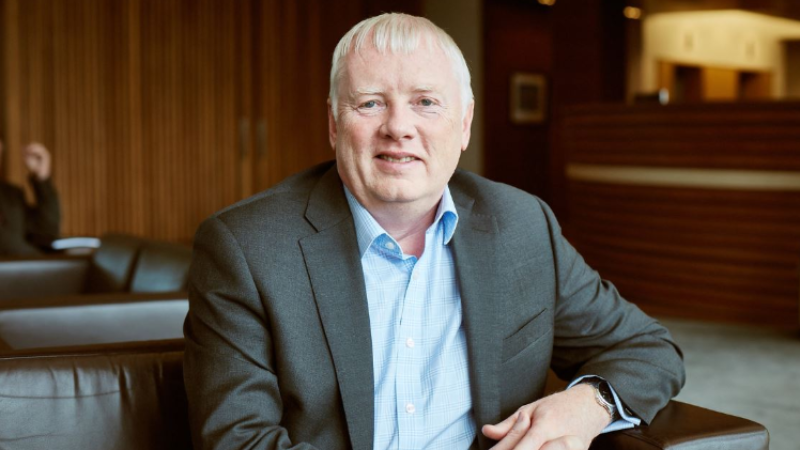 For intermediaries only
What the Conservative victory means for pensions, social care and advice opportunities
With the Conservatives' decisive election victory, Boris Johnson will now push ahead to 'get Brexit done'. There's much still to be decided and advisers will play a key role in helping their clients review their plans as detail emerges.
But we're urging the new Government to look beyond Brexit, to focus on those domestic priorities which have been left languishing. There's been a lot of talk about 'unleashing the potential' of the UK and as part of that, we should be aiming to make the UK world leaders in pensions and social care.
Over the coming five years, and starting right now, the Government and industry need to work together to make sure people across the UK, irrespective of age, gender, wealth or employment status, are fully engaged with their retirement saving, making adequate provision for the financial futures they aspire to. Advisers play a vital role here.
Pension tax reliefs and allowances
The Conservative manifesto committed to making sure 1.3m non-taxpayers in 'net pay' schemes receive the 20% tax relief on their pension contributions to which they are entitled. The lowest earners deserve every help they can get to save for their retirement so this must be another top priority. Employers and employees will need help understanding whatever solution the Government comes up with.
Tax rules and reliefs must be fit for the future and work together without unintended consequences across all earnings bands. It can't be acceptable that complex technicalities like the Tapered Annual Allowance are leading to senior health professionals in the NHS refusing extra work or retiring early to escape pension tax charges. A full review is urgently needed, and not just a temporary sticking plaster for the NHS.
There was no mention of a fundamental review of pension tax relief in the Conservative manifesto. However, speculation of possible moves to a flat rate system of relief is unlikely to go quiet for long. There's certainly nothing to lose from encouraging clients to make the most of higher or additional tax relief on pension contributions while they can.
Adequate savings for retirement
The next five years is a crucial time for building on the success of automatic enrolment and making sure no-one is missing out. We'll be pushing the Conservatives to confirm that they will advance their previous plans for the mid-2020s which will bring into auto-enrolment lower earners, younger employees and those with multiple jobs.
The self-employed remain out in the cold when it comes to auto-enrolment, but with their numbers growing faster than that of employees, this needs to change. The search for a solution which works for the self-employed needs to be given greater priority.
Millions of individuals build up multiple pensions over their working lives. The Government should now bring back legislation in the next Queen's Speech to turn pension dashboards into reality. We need to unleash the power of pension dashboards, creating a step change in engagement by presenting individuals with a complete private and state pension picture, online at the touch of a screen.
Social care funding
Until now, finding a solution to the social care funding crisis has proved too hard for the Government, with proposals becoming toxic political footballs. But with the UK population continuing to enjoy longer lifespans, it's one of our greatest societal challenges. According to the Conservative manifesto, the search for a cross-party agreement should start within the next 100 days. This, alongside delivering Brexit, could be the early defining deliverable for Boris' incoming Government.
People of all ages want consistently good quality care and dignity for those in later life. But politicians need to be brutally honest on what care the state will pay for and what individuals will be expected to pay themselves, based on their wealth. To plan for an event that could be decades away, we need clarity and long term stability, which makes cross-party support particularly important.
The Conservatives have already guaranteed that no one needing care will have to sell their home. In the spirit of seeking cross-party consensus, Labour's plans to introduce free personal care and to cap personal contributions at £100,000 are worth noting. A cap is essential if people are to be incentivised to plan ahead without fear that 'catastrophic' care costs will wipe out their life savings and inheritance aspirations. The Lib Dems' suggestion of a ring-fenced Health and Care tax, disclosed on payslips, also merits consideration. And if taxes do need raised, a combination of wealth and income taxes might tick the intergenerational fairness box.
A new deal on social care funding could transform the way people save for all aspects of retirement and the way in which they decumulate assets in later life. There will be huge advice opportunities in this vital area.
State pensions
Had there not been an unusual December Election, state pensioners would have known by now how much their state pension will go up to next April. With a renewed commitment to the 'triple lock', the increase will be the higher of 2.5%, price or earnings inflation. Rather than keeping state pensioners in suspense, we're calling on the Government to spread some pre-Christmas cheer and confirm what's expected to be an inflation busting 3.9% increase. And as state pensioners look forward to Christmas TV specials, news of whether the BBC will keep free TV licenses for all over 75s would also be timely.