Stepping up AE contributions could boost pension pot by £88K
Aegon Press Team
Wednesday, 19 February 2020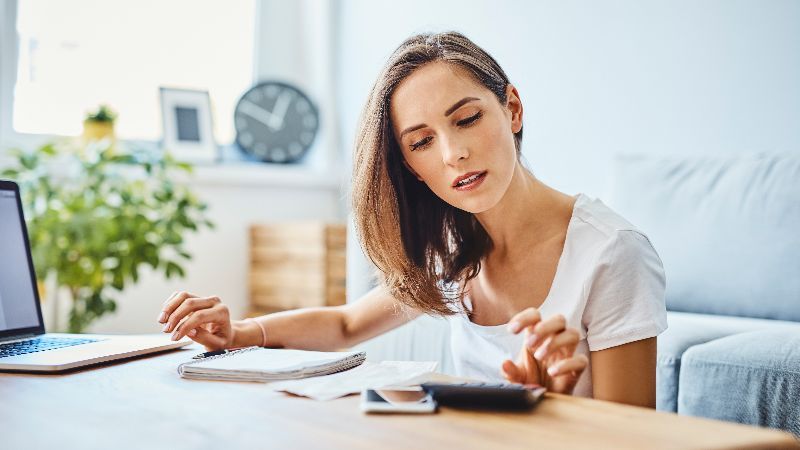 April 2020 will be the first time in three years there is no rise in minimum contribution rates for auto-enrolment.
Since the introduction of auto-enrolment in 2012, the minimum contribution has risen from 2% to 5% in April 2018 and 8% in 2019.
Aegon calls for employees and employers to keep stepping up contributions from this April to boost retirement outcomes.
An employee age 25 on average earnings contributing an extra 2% above minimum contributions rate, which was matched by their employer, could have an additional £87,700 at state pension age, for an initial extra £28 coming out of monthly take home pay.
Since the introduction of auto-enrolment in 2012, total minimum contribution rates have risen from 2% to 8% of qualifying earnings, with the last two years seeing rises to 5% and 8%*. However, following two consecutive years of increases, April 2020 will see no further rise and the Government has no confirmed plans for further compulsory increases any time soon. While auto enrolment has been a huge success in terms of helping over 10 million employees save in a workplace pension, there's widespread consensus and a growing body of analysis (**) that an 8% contribution is very unlikely to provide the level of income in retirement most people aspire to.***

In light of this, and with people increasingly used to stepping up contributions each April, Aegon is calling on employees, matched by their employers, to consider a further voluntarily increase to their pension contributions to improve the chance of saving enough for the retirement they want.
Aegon analysis shows that an employee aged 25 on average earnings could boost their pension pot by £43,900 at state pension age if they increase their contribution by just 1% above minimum contribution rates and this was matched by an additional 1% by their employer (10% total contribution). This assumes wage growth of 3% and investment growth of 4.25% after charges****.
For this same employee, an extra 2% contribution on top of minimum contribution rates matched by a further 2% from their employer (12% total contribution) could boost their pension pot at state pension age by £87,700.

It's not just those in their 20s who should consider a voluntary step up in contributions. The sooner you increase contributions, the longer they have to grow but the boost can also be significant for those in their 30s or 40s.

Steven Cameron, Pensions Director at Aegon comments:
"Since its introduction in 2012, auto-enrolment has been highly successful in kick-starting the retirement savings of millions of employees. It's encouraging very few employees have 'opted out' when their personal contributions increased from 1% of qualifying earnings to 3% in 2018 and 5% in 2019. Workplace pension savings are particularly attractive because of the tax relief on personal contributions but also a very valuable employer contribution.
"However, following two consecutive years of rises, the minimum total contribution rate has now stalled at 8% with no government plans to increase this any time soon.
"While contributing 5% each month may seem like a significant amount of money, it's widely accepted that for most individuals just saving this amount will leave them with a significant shortfall if they want to maintain their lifestyle in retirement. With no statutory rise this April, we are encouraging employees to consider voluntarily stepping up their contributions and for employers to offer to match this. Employers can use this to demonstrate they are prepared to go the extra mile when it comes to helping with employee pensions, rather than simply doing the minimum.
"For an employee in their mid-20s, on average earnings an increase of just 1% on top of the current minimum contribution rate, matched by your employer, could boost your pension pot by around £43,900 at state pension age. After tax relief, this would mean an extra £14 a month coming out of take-home pay initially. Increasing this to 2%, matched by your employer, could provide a boost of nearly £87,700 at state pension age for an extra initial £28 out of take home pay.
"The earlier you increase your contributions, the longer they have to grow, but it's not just those in their 20s who can benefit. An extra 2% with employer matching starting at age 30 could add over £71,000 to your retirement pot and or £44,000 if starting at age 40. These extra funds could make the difference between just scraping by and being able to afford those extras than can make a big difference to quality of life."
References
*TPR, About automatic enrolment
**TISA, Getting retirement right: Plan, prepare, enjoy, February 2020
***Aegon analysis in September 2019 showed Auto-Enrolment and the State Pension won't be enough for most to maintain their lifestyle in retirement.
****Fund values are based on the state pension age of 68 for a 25 year old saving for 43 years. The figures assume investments grow at 4.25% after charges and earnings grow at 3% per year. Future calculations assume contributions remain at current auto-enrolment (A-E) minimum rates, 2% higher and 4% higher (for comparison) and a growth in A-E salary offset of 2%, but then being removed in 2025 in line with Government thinking. Fund values are rounded down to the next £100.

The value of investments may go down as well as up and investors may get back less than they invest.
Further information
Samuel Woods
PR Assistant
Aegon UK
Notes to Editors
In the UK, Aegon offers retirement, workplace savings and protection solutions to over three million customers. Aegon employs around 2000 people in the UK and together with a further 800 people employed by Atos, we serve the needs of our customers. More information:

aegon.co.uk
As an international life insurance, pensions and asset management group based in The Hague, Aegon has businesses in over twenty markets in the Americas, Europe and Asia. Aegon companies employ approximately 26,000 people and have millions of customers across the globe. Further information:

aegon.com
Figures correct as of November 2019