Spend money on data to make dashboard beneficial
Professional Pensions
Monday, 28 October 2019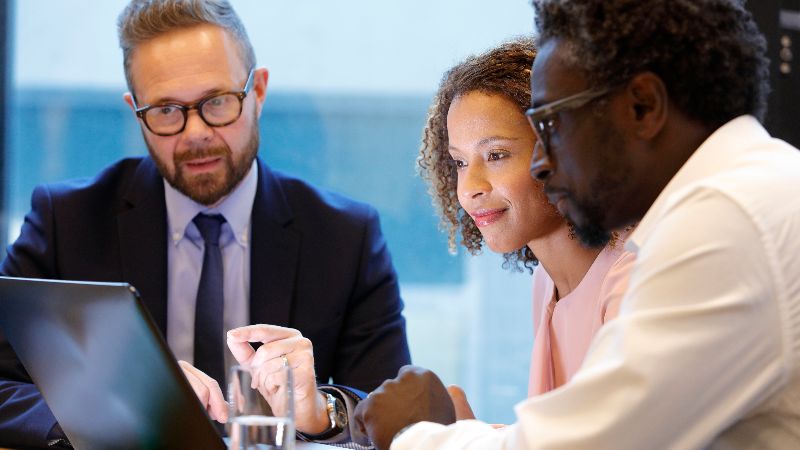 For intermediaries only
The industry needs to spend a significant amount of money on data and administration to make the dashboard worthwhile, according to pension professionals.
Speaking on a panel at the Pensions and Lifetime Savings Association's (PLSA) annual conference in Manchester yesterday (17 October), industry experts urged for data to be sorted and prepared ahead of the launch of the pensions dashboard.
PLSA director of policy and research Nigel Peaple said it is"...high time we spend money on data and administration..." to ensure member data on the dashboard is all correct so as to encourage further engagement.
Cheviot Trust chief executive Ellie McKinnon said we need to"tidy data" and"...get one really good dashboard up and running...".
She said the pensions dashboard will be transformative for the industry, noting,"Just finding your pension will be a positive."
Pensions Dashboards Industry Group principal Chris Curry said the data required for the dashboard"...will take a long time for the industry to get...".
Curry explained,"...a lot is going on..." in terms of the planning and development of the dashboard, but added,"A lot is still to be decided."
The panel agreed schemes need to spend time cleaning data to ensure the dashboard is beneficial to all members, with Curry noting,"We can't give members a poor product to start with or they may never come back."
Peaple also said it is"absolutely essential the state pension is on the dashboard".
The dashboard is currently set for a gradual roll-out, with compulsion expected to follow. The state pension, however, is not initially expected to be part of the dashboard despite many experts' disagreement with this.
Peaple added,"We would like as many schemes as possible on there" to begin with, to ensure members get an accurate overview of their savings pots.
Curry also revealed,"When we can deliver the dashboard is something out of our control."
This comes after the dashboard was pushed back from its initial launch date, with it now more likely to be launched in 2020.
Speaking at a fringe event at the Conservative Party Conference earlier this month, pensions and financial inclusion minister Guy Opperman said developing the dashboard and progressing with compulsion for schemes has"got a bit more complicated than originally thought".
The lifetime allowance (LTA) is becoming less generous to pension savers despite it rising to £1,073m from April next year, providers have said.
Latest data from the Office for National Statistics today (16 October) confirmed the Consumer Prices Index rate of inflation for September last year, to which the LTA is pegged, was 1.7%.
This means the allowance for defined contribution savers will be set at £1,073m - up from £1,055m - from next April.
Aegon pension director Steven Cameron said while any increase is welcome the forthcoming hike was in-line with price not earnings inflation.
He explained,"With wage growth remaining much higher than inflation, this means in earnings terms the lifetime allowance is becoming less and less generous, leaving more individuals, and not just particularly high earners, at serious risk of breaching the limit."
The provider said recent figures showed that the total value of LTA charges paid by schemes in 2017/18 was £185m, a 28.5% increase from 2016/17.
"The effect of pension allowances (both the lifetime and the separate annual allowances) has been in the spotlight recently with highly paid professionals in the NHS pension scheme refusing extra work or even retiring early to avoid big tax bills associated with their pensions," added Cameron."We urge the government to carry out a fundamental review of these allowances, as has been recommended recently by the Office of Tax Simplification."
Royal London echoed the call for taxation reform. The provider commented that the LTA increase was of little benefit as the annual allowance remained frozen at £40,000.
Pension specialist Helen Morrissey said,"Today's 1.7% CPI figure sees the lifetime allowance boosted to approximately £1.073m but the annual allowance remains frozen at £40,000.
"This exposes the real lack of joined-up thinking when it comes to this ridiculously complex web of tax allowances and highlights the need for urgent reform."
This article was written by Holly Roach from Professional Pensions and was legally licensed through the NewsCred publisher network. Please direct all licensing questions to legal@newscred.com.