Social care green paper must factor in individuals' attachment to their home
Aegon Press Team
Thursday, 20 June 2019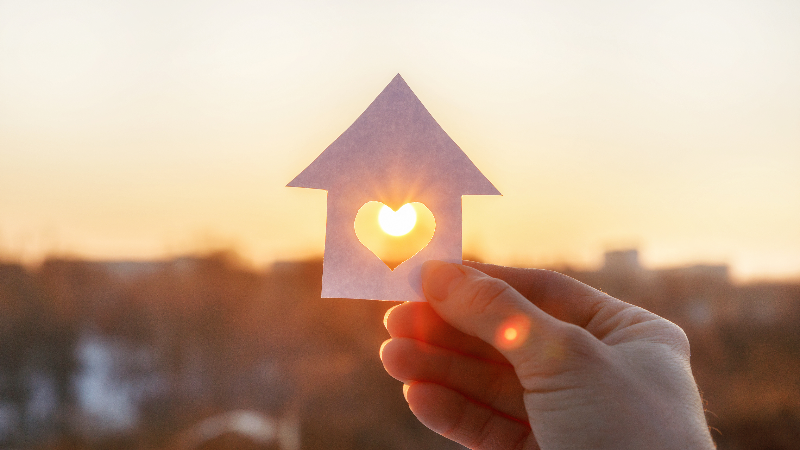 92% of people in the UK think it's important that they remain in their own home as they get older
And three quarters (74%) consider it 'very' or 'extremely' important
40% in the UK concerned about losing their independence in retirement
The largest global retirement survey of its kind carried out in 15 countries by international pensions and investment firm Aegon* has revealed that people in the UK have a strong desire to maintain their independence as they get older. The survey found that three quarters (74%) of UK respondents said it was very or extremely important that they remain in their own home. This compares to only 58% people in the Netherlands and 43% of those in Japan placing importance on continuing to live in their own home.
A strong emotional attachment to their home has important implications for social care provision and how it will be funded. The continuing delay to the Government's Green Paper is causing a frustrating lack of long term certainty, with no clarity on how costs will be split between state and individual and whether people's properties will be taken into consideration when determining how much they will contribute towards care costs. All of this means people are unable to plan ahead effectively.
An increase in life expectancy is allowing people to redefine their working years and time spent in retirement. The down side is that increasing numbers face the prospect of needing social care in later life**, with 40% of people in the UK stating that losing their independence was a retirement concern. Almost a third (29%) of respondents were concerned about needing to move into a nursing home in retirement.
The UK's ageing population means the problem is only going to be more pronounced as time goes on. By 2025, it's predicted that 2.8 million people over the age of 65 will require nursing and social care***, making a decision on social care funding even more pressing.
Aegon's research highlights the Government mustn't focus its attention solely on residential care. Having suitable living accommodation and a home that works for them as they get older is seen as key if it means maintaining their independence for as long as possible.
One third (33%) of people in the UK envisage having bathroom modifications in their home as they get older, followed by home security systems and panic buttons to call emergency services (both 27%) indicating a need for people to feel safe and connected while continuing to live in their own home.
Steven Cameron, Pensions Director at Aegon said:
"Increased longevity is a point of celebration, but a consequence of living longer is that people need to have adequate funds to support their longer lives and with increasing numbers facing the need for social care, plans need to be put in place to fund it.
"Aegon's research clearly shows people's attitudes towards home ownership and the importance of independence. The funding of social care is an emotive subject, but there's a very audible message that people want to remain in their home, rather than having to sell it as a means for paying for residential social care. This needs to be factored into the Government's solution for stable and sustainable social care funding.
"Individuals need to have a clear understanding of what they'll be expected to pay should they need care and there needs to be an overall limit or 'cap' on their share of care costs. We need to ensure that incentives are in place for people to plan ahead for an event which could be 20 or more years into the future."
Further information
*The research was conducted online between 22 January and 14 February 2019 with 14,400 workers and 1600 retired people across 15 countries: Australia, Brazil, Canada, China, France, Germany, Hungary, India, Japan, the Netherlands, Poland, Spain, Turkey, the United Kingdom and the United States.
A copy of the full report, 'The New Social Contract: Empowering individuals in a transitioning world' can be found here
**The Lancet: Forecasting the care needs of the older population in England over the next 20 years
***The Lancet: Forecasted trends in disability and life expectancy in England and Wales up to 2025: a modelling study
Contact
Neil Cameron
PR Manager
Aegon UK
Tel: 0131 549 3393
Mob: 07972 403 757
Notes to Editors
In the UK, Aegon offers retirement, workplace savings and protection solutions to well over three million customers and employs approximately 3,450 staff. More information:

aegon.co.uk
As an international life insurance, pensions and asset management group based in The Hague, Aegon has businesses in over twenty five markets in the Americas, Europe and Asia. Aegon companies employ over 28,000 people and have millions of customers across the globe. Further information:

aegon.com
*Figures correct as of January 2019
Aegon is a brand name of Scottish Equitable plc. Scottish Equitable plc, registered office: Edinburgh Park, Edinburgh EH12 9SE. Registered in Scotland (No. 144517). Authorised by the Prudential Regulation Authority and regulated by the Financial Conduct Authority and the Prudential Regulation Authority. Financial Services Register number 165548. An Aegon company. www.aegon.co.uk
© 2019 Aegon UK plc.