Small pots taskforce faces uphill battle
Professional Pensions
Tuesday, 10 November 2020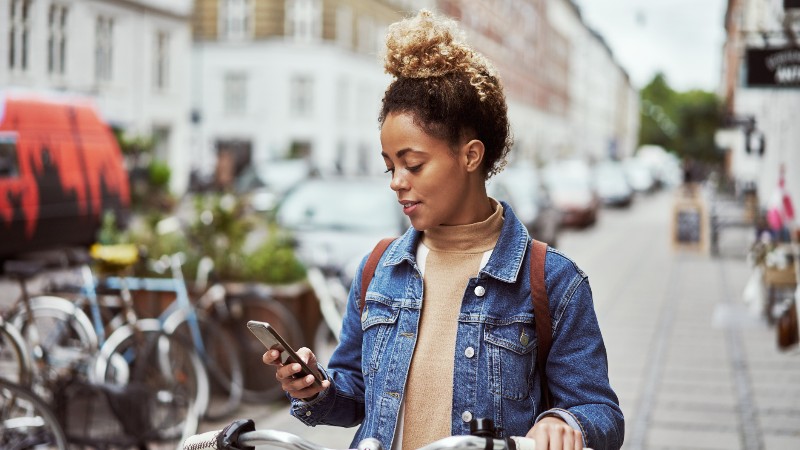 For intermediaries only
The industry is peppered with expensive and sterile small pension pots, but plans are afoot to tackle the problem
Two months after the Work and Pensions Committee (WPC) asked the industry for"workable solutions" to address the proliferation of small pension pots in the industry, a taskforce to manage the issue has been officially launched.
The move – announced by pensions and financial inclusion minister Guy Opperman on 22 September – will see a cross-sector working group consider whether small pots are damaging the reputation and success of auto-enrolment (AE) and how a consolidation process can be effectively managed.
The number of small defined contribution (DC) pots has skyrocketed since the introduction of AE, with many of the ten million savers enrolled having moved jobs without consolidating their pension savings.
The concerns about this lack of consolidation have grown exponentially for schemes and providers in the wake of job losses and changes since Covid-19 first began to damage the UK's economy in March.
Now, the taskforce's experts will look to tackle the problem and address the substantial impact on costs and fees members face. The taskforce's working group will report later this autumn with an initial assessment, with Opperman confirming recommendations and an"interactive roadmap of actions" for the industry and the government will follow.
Bleak outlook
The Pensions Policy Institute (PPI) estimates there are already eight million deferred pots, which could increase to 27 million by 2035, plus another nine million active pots.
"This threatens the financial viability of many providers, as well as fragmenting and dissipating members' savings, and thereby the success of AE," says Aries Insight director Ian Neale.
"As the problem grows, a solution becomes more urgent, and it is right that the Department for Work and Pensions (DWP) has involved a wide range of industry bodies in its discernment of the best way forward."
Working group member and Now Pensions director of policy Adrian Boulding says the PPI's 27 million pot estimation is"probably something of an understatement" and confirms Opperman is expecting radical changes from the taskforce.
"It's a fast-moving taskforce and the minister has said he wants answers from November. It's a big exercise to begin with."
"Covid-19 has started a new recession," he continues."We need to build back better and that will many, many job changes and also many small pots."
The most immediate goal for the taskforce is simply cutting the number of small pots, he adds.
"We should be looking to get that eight million down below one million," he says."That is my challenge for us as an industry because then we will have ironed out this enormous duplication that we've got."
Boulding says it will be an"ongoing exercise" for the taskforce."It's not going to be a one-off exercise. We could do a one-off, but the fact that the PPI has shown us the rate at which the pots are growing, it has to be ongoing".
Neale adds that the key aim"in the short term" is to recommend"the least damaging way to reduce the number of small pots, in conjunction with the pros and cons of all possible solutions".
Sackers associate director Emma Martin says the"transitory labour market" characterising modern employment has meant small pot issues were apparent from the start of AE.
"Covid-19 will result in job losses and changing employments, consequently increasing the number of small pots," she continued."Something needs to be done to address the issue".
Shifting management
Despite concerns over AE, Salvus Master Trust managing director Steve Goddard says small pots could be managed effectively without damaging the system's reputation.
"Small pots could be managed by providers if the shackles were taken off," he says."And I regard The Pensions Regulator's (TPR) levy and master trust financial reserving requirement as shackles, for example."
Goddard recommended a panel of small pot providers -perhaps two or three - allowed to function in the management.
He adds:"Some of us have got the problem today and we're suffering the costs and charges today. We want solutions; we want commercially viable solutions. So, there should be a subcommittee of providers to be innovative and to say, 'that's the direction of travel'."
While larger providers may make obvious losses on small pots, AgeWage chief executive Henry Tapper says a way around the problem is clear.
"The DWP needs to consider waiving TPR's levy for pots smaller than, say, £1,000 to allow master trusts to act as consolidators," he said."The obvious answer is larger master trusts who could 'release' monies, making them more profitable."
Tapper adds that the regulator should also look at approving lower financial reserving requirements for small parts as part of the master trust supervisory regime to open the door.
Long-term plans
Further down the line, an agreement on a more"radical solution" and re-evaluation to tackle the number of deferred small pots will be needed, Sackers' Martin says.
Achieving consolidation of all the pots, in whatever format that is, will"ensure better outcomes for members and providers", she adds.
Martin says that small pots remain a key barrier to members building up retirement savings of a sufficient size to provide good member outcomes.
"Members are not benefitting from the compounding effect of investment return on a larger pot if their small pots were to be consolidated into one," she states."Then costs and fees often erode the value of small pots over time, especially where there are flat fees."
Losing track of multiple deferred pots, causing them to become"stranded", is another concern.
A key aim for the taskforce in the long-term, Neale says, is"to implement consensus assuming ministers are persuaded to accept the taskforce's recommendations".
Master trusts in charge
Neale says master trusts, as the providers of qualifying pension schemes that are most impacted by the proliferation of deferred small pots,"are necessarily an integral part of the taskforce."
To add to it, master trusts have done the majority of the work addressing the small pots problem, Boulding says.
"Now Pensions has been trying to do some sort of navel gazing to say 'well, what is it that we do that adds value?' Also what is it that we do that actually dilutes value? When you consider that for master trusts I would say we mostly add value because we go out and collect these contributions.
"By consolidating this stuff together, we will double the level of income that the ordinary working man or woman in the UK is going to get from their career, and AE pensions."
"Master trusts are critical to the process as they currently hold a large proportion of small pots and will be the likely recipient of further small pots as a result of consolidation, regardless of which option or options for consolidation are ultimately used," Martin adds."Especially given the government's drive for small DC schemes to consolidate into master trusts."
Master trust providers and trustees are also well placed to understand the practical inefficiencies of administering multiple small deferred pots, she says, as well as the practical obstacles and possibilities of the various consolidation options being considered.
"However, as master trust providers will of course benefit from having to run fewer small dormant pots, and potentially from receiving an influx of new members, it will be important to ensure commercial interests are balanced against member interests and other policy considerations," Martin concludes.
"It's actually the master trusts that have done the heavy lifting of AE and the master trust that brought us to where we've got," Boulding agrees.
Around a million new employers have faced pension obligations since the start of auto-enrolment, he adds."Now that's been fully rolled out, over 900,000 of them are with a master trust."