Six ways to maximise extra lockdown cash
Aegon Content Team
Monday, 3 May 2021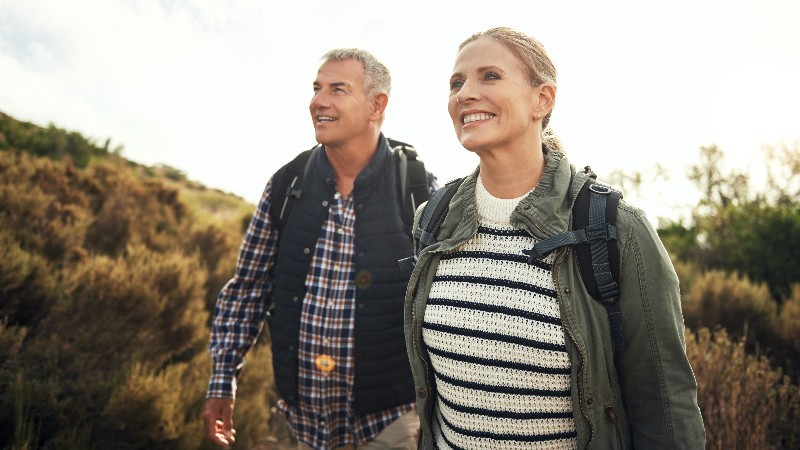 For customers
When the coronavirus drove the country into lockdown, spending ground to a halt. With travel limited and restaurants and shops closed, we had little opportunity to spend our money – and more remained in our bank accounts.
If you've extra money on hand because of the lockdowns, instead of allowing your extra cash to just sit there, take time to plan proactively about how you might use it to improve your financial situation. Here are some things to think about – this is guidance only and should not be considered as financial advice.
1. Boost your emergency fund
For many people, the pandemic highlighted the importance of an emergency fund. Many people lost income or a job and had to rely on emergency savings. Even in non-crisis times, a substantial emergency fund is important to cover the unexpected, such as a major car repair, healthcare need or appliance repair.
Consider trying to put away at least three to six months' worth of expenses in an emergency fund1 – if you currently don't have this amount, using any extra lockdown cash you have to help build this up might be something you want to think about.
2. Should you pay down debts first?
Credit cards and other consumer debt (if not carefully managed and paid off each month), can damage your financial situation – as they can charge high interest rates, taking years to pay down. If you have a credit card balance or other high-interest consumer debt, directing extra lockdown cash to pay off those debts may be a good idea. You then might have more money available to meet your financial goals.
3. Could you make money on your money?
Want to keep your extra lockdown cash available and liquid? If so, you could think about moving it to an interest-bearing account – which gives you interest for the money you've deposited – rather than leaving it in a current account where interest rates might be lower. Take some time to shop around for a savings account with the highest rate.
If you won't need the cash for a while, consider locking it away in a fixed-term savings account to get a higher interest rate. The longer you're willing to commit to locking your money away, the higher interest rate you could earn.
The value of an investment, and any income you take from it, can fall as well as rise and isn't guaranteed. You could get back less than has been paid in.
If you're in any doubt, we recommend you speak to a financial adviser to discuss the best option for you. You can find a financial adviser through the Money Advice Service. A financial adviser is likely to charge for their service and should provide details of their charges upfront.
4. Save for a major purchase
Do you have a dream of buying a home, a boat, or making another major purchase? If so, perhaps allocate your extra lockdown cash towards meeting that goal. When you're saving for a major purchase, it can be helpful to assign a savings account for that specific purpose. You're more likely to reach your savings goal if the funds for your major purchase are not combined with others – where it can be easier to use the money unintentionally for other purposes. Online shopping can be hard to resist…
5. Consider paying down your mortgage
If you own a home with a mortgage loan, think about using your extra cash to make extra mortgage payments. That will help you pay off your mortgage faster, which should save you money on interest over the long term. But be careful – check first with your mortgage lender if this would occur any additional fees or charges. Weigh up all your options.
6. Think about investing for the future
You could also consider using any extra lockdown cash to top up your pension, helping you to prepare for a stronger financial future. Contributions you make to your pension, benefit from tax relief and any investments you make in your pension, are usually free of taxes. You can withdraw the money when you reach the age of 55 or older – although this is expected to rise to age 57 by 2028. You'll also be able to take 25% as a tax-free lump sum. The rest will be taxed at the marginal tax rate at the time whether you take that as a lump sum or income2. Keep in mind that the value of any tax relief will depend on individual circumstances. And as before, the value of an investment can fall as well as rise and isn't guaranteed. The final value of your pension pot when you come to take benefits may be less than has been paid in.
The Coronavirus pandemic has been a difficult experience for most people, but extra accumulated cash for those of us that have it can be a silver lining. When you take time to deliberately use that cash in a strategic way, it can make a positive difference in your financial health and future. Get inspired!
For more articles like this visit our Customer Perspectives hub.
Sources:
1How you can improve your financial wellbeing, page 38. Data source, Aegon, Financial Wellbeing research carried out in August - September 2020, 10,000 respondents. Flipbook first published March 2021 / Emergency savings – how much is enough. Data source, The Money Advice Service, April 2021.
2 Personal pensions. Data source, GOV.UK, April, 2021.