Simple pension propositions continue to have an important role
Aegon Press Team
Wednesday, 1 July 2020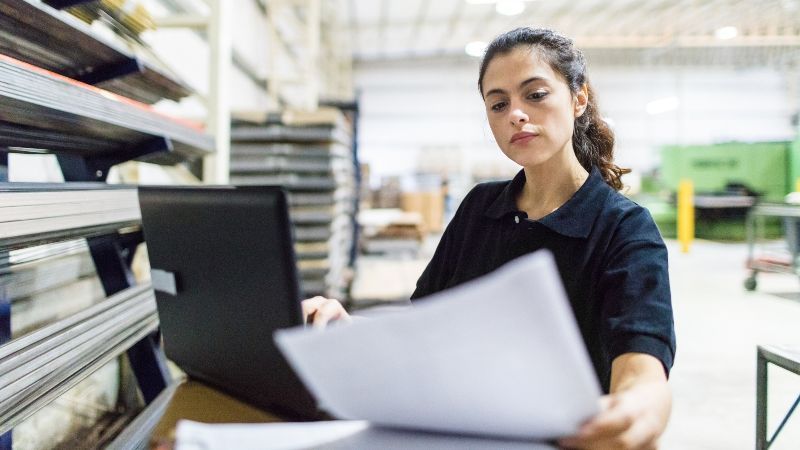 Comprehensive research into the retirement advice market by Aegon and NextWealth shows that despite the growth of more complex SIPPs, the vast majority (80%) of financial advisers recommend "standalone pension products"
Typical reasons for recommending a standalone pension product includes lower retirement wealth and access to specific product features
Other reasons include if the client did not want ongoing advice and if their pension was their only/main wealth
New regulations on Defined Benefit pension transfers may encourage take up of simpler pension propositions*
Based on research with 227 financial advisers, Aegon's Retirement Advice in the UK** report provides insight into the increasingly important area of retirement advice and focuses on the propositions being used by advisers to support their clients. The full report can be found here.
The research looks to understand the extent to which advisers recommend a simplified pension product and shows that despite the growth of SIPPs, advisers still see a role for a "standalone pension product". A standalone pension is an easy-to-use pension product with a concise range of funds and is focused on value for retirement clients without the assets to justify more complex solutions and the requirement for a wider range of investments.
Overwhelmingly, 80% of advisers surveyed said they would recommend a standalone pension product for their clients' retirement needs. The top reason for recommendation is if a client has lower retirement wealth (45% of advisers says they would recommend in this circumstance). 41% of advisers say they would recommend if a client wants to access specific product features.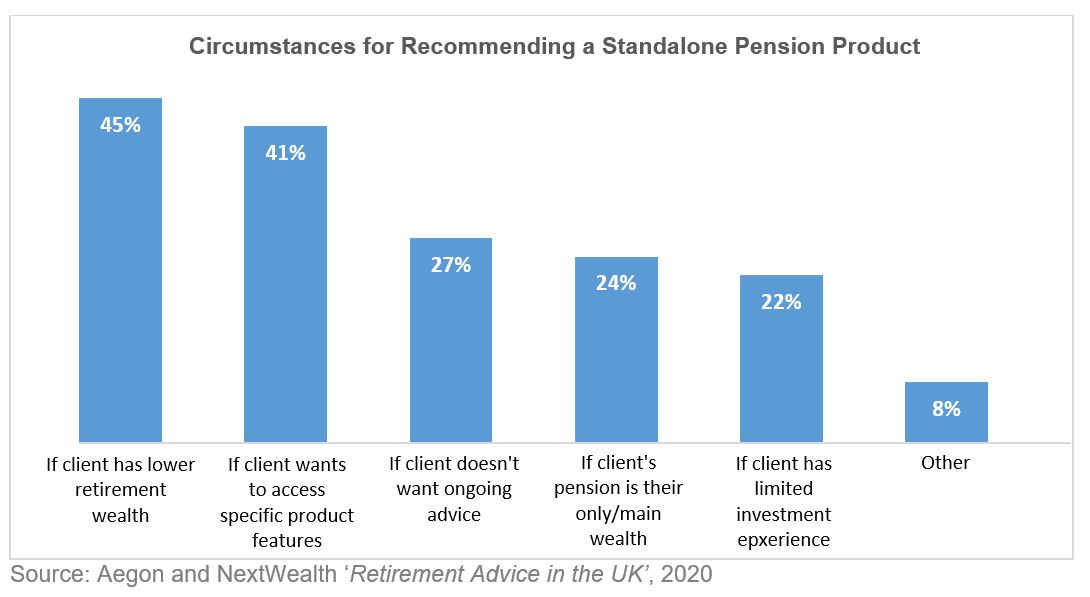 Ronnie Taylor, Chief Distribution Officer at Aegon, comments:
"There is a great deal of choice for advisers when it comes to selecting the best pension product for retirement clients, with many services offering complex solutions with access to a wide range of investments. For a more straightforward and simpler pension proposition that meets clients' needs, advisers overwhelmingly recommend a standalone pension product.
"Advisers have a hugely important role to play helping individuals make appropriate financial decisions in today's uncertain times. While SIPPs continue to be popular, standalone pension products can provide a low cost service that helps to save time, identify opportunities and demonstrate the value of advice. The recent introduction of new regulations by the FCA in relation to defined benefit pension transfers and the requirement for advisers to first consider transferring to a client's workplace scheme may put simpler pensions front of mind with advisers.
"The intention behind the new DB transfer regulations is to ensure individuals aren't transferred into unnecessarily complex or costly solutions with ongoing advice when a simpler solution would have been suitable. When reviewing the pension arrangements of all types of clients, this consideration is likely to be even more at the forefront in advisers thinking."
References
*FCA, June 2020, PS20/6 Pension transfer advice
**The Aegon and NextWealth 'Retirement Advice in the UK' report surveyed 227 financial advisers in September 2019. In-depth qualitative interviews were also conducted with 15 financial advisers in October 2019. Comparisons to the 2018 version of this report are based on survey data from 267 financial advisers with a similar distribution of respondents.
Notes to Editors
In the UK, Aegon offers retirement, workplace savings and protection solutions to over three million customers. Aegon employs around 2000 people in the UK and together with a further 800 people employed by Atos, we serve the needs of our customers. More information: aegon.co.uk
As an international life insurance, pensions and asset management group based in The Hague, Aegon has businesses in over twenty markets in the Americas, Europe and Asia. Aegon companies employ approximately 26,000 people and have millions of customers across the globe. Further information: aegon.com
Figures correct as of November 2019