Sharp fall in firms providing DB transfer advice but increased support for abridged advice
Aegon Press Team
Monday, 22 March 2021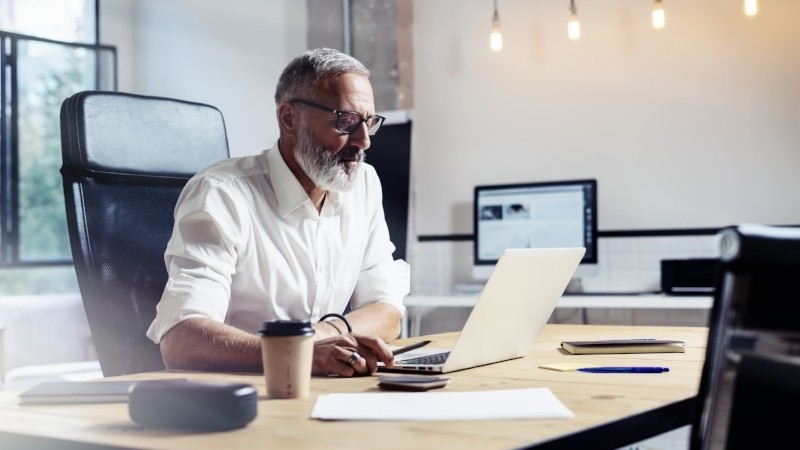 Latest research carried out after the latest FCA rule changes shows the proportion of adviser firms offering Defined Benefit (DB) transfer advice dropped by nearly half to 22% over the last year
Over a third (36%) of firms currently offering DB transfer advice expect to significantly reduce volume in the next 12 months and 1 in 10 (9%) providing this advice expect to leave this market entirely
Overall business risk and challenges around professional indemnity insurance are the top reasons for stopping or reducing DB transfer advice
Research shows an increased support for 'abridged advice' with 60% of advisers agreeing it is an effective way of identifying unsuitable transfers
Just under a third (31%) of advisers offer abridged advice for free and of those who charge, most offer the service for less than £1,000
Latest research* into defined benefit (DB) transfer advice shows a continued contraction of the market, and by a greater extent than advisers previously expected. The research, which was carried out after the latest FCA rule changes** came into effect, including the ban on contingent charging, is part of a report by Aegon and Next Wealth highlighting the key factors shaping the retirement advice market: Managing Lifetime Wealth: retirement planning in the UK
The number of firms offering DB transfer advice has dropped sharply over the last year. The research shows 22% of adviser firms currently provide DB transfer advice, down from 41% in 2020. This means the proportion of firms in this field has almost halved (down 46%) year on year, far greater than the 7% fall advisers foresaw in the research last year. In the next 12 months, over a third (36%) of firms who currently offer DB transfer advice expect to significantly reduce the volume of such advice, while almost 1 in 10 (9%) providing this advice expect to leave this market.
Advisers operating in the DB transfer market have been subject to a series of strong regulatory interventions, with the FCA seeking to ensure advice is of a consistently high standard. 1 October 2020 saw the latest rules come into force**.
The research asked firms who have stopped, or who intend to reduce or stop DB transfer advice, to rank the top reasons for this. Overall business risk and the increase in professional indemnity insurance premiums and excess were the top reasons given. Additional reasons included the FCA's supervisory activity, with the ban on contingent charging also mentioned by a small minority but not as a major driver.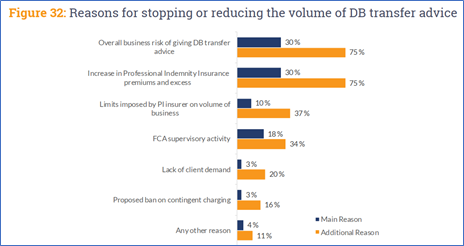 Figure 32: Aegon and Next Wealth Report 2021: Managing Lifetime Wealth: retirement planning in the UK
Steven Cameron, Pensions Director at Aegon, comments on the decrease in firms offering DB transfer advice:
"Since the pension freedoms were introduced in 2015, the FCA has had a strong focus on improving the suitability of advice on DB pension transfers, and the latest amendments to its rules took effect from 1 October 2020. While the FCA has noted improvements in the market, we have seen a worrying and very sharp reduction in the number of firms providing this advice over the last few years. Over the last 12 months, the numbers have almost halved.
"What's particularly concerning is the rate of firms exiting the market while the demand for such advice remains high. The research highlights an acceleration, with the number of firms exiting far exceeding adviser predictions. Over the last year, our research shows this has been driven by general business risks, PI cover challenges and FCA supervision activities. Some had predicted the ban on contingent charging would also have been a significant factor, but only 3% of advisers cite this as the main driver for exiting. Similarly, only 3% say the main driver is lack of client demand. This sets alarm bells ringing as we need to make sure the ongoing supply of advice meets demand or people will be unable to explore their statutory right to transfer."
Support for Abridge Advice
Following the most recent rule changes on 1 October 2020, the FCA introduced a form of 'abridged advice' to allow advisers to carry out an early assessment of where a transfer is unlikely to be in a client's best interest. The expectation is that this will allow firms to identify these clients more cost-effectively, avoiding advisers incurring the time, and clients the costs of a full advice process. It also came at a time when the FCA clarified the scope for non-advised 'triage' was very limited.
The research shows 60% of advisers agree that abridged advice is an effective way of identifying clients where a transfer is not suitable, an increase from 46% last year. However, only a third (34%) of advisers agree that abridged advice with the requirement for a full fact find will save sufficient time and be suitably priced to attract potential clients. Of those firms offering DB transfer advice, just over half (51%) are already offering abridged advice.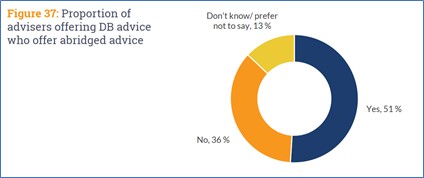 Figure 37: Aegon and Next Wealth Report 2021: Managing Lifetime Wealth: retirement planning in the UK
Just under a third (31%) of advisers who provide abridged advice say they offer it for free. Of the two-thirds (66%) who charge for this, most offer the service for less than £1,000.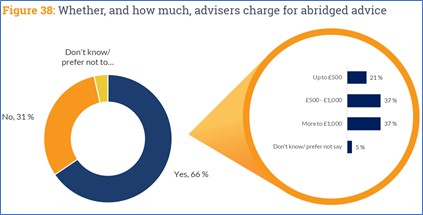 Figure 38: Aegon and Next Wealth Report 2021: Managing Lifetime Wealth: retirement planning in the UK
Steven Cameron continues:
"General business risk coupled with PII challenges has led to a fall in the supply of DB transfer advice, and there's a real risk supply will fail to meet demand. It's encouraging, however, that there is positivity around the use of abridged advice to identify those for whom a transfer is unlikely to be suitable. Abridged advice can't conclude transferring is the right thing for a client, but it can indicate where it is clearly not the right thing to do, helping clients avoid paying unnecessarily for the full advice process, as well as avoiding using up advisers' scarce time unnecessarily.
"We hope the FCA keeps a close eye on the ongoing supply of DB transfer advice to ensure this stays sufficient to provide an effective market. It's important individuals have the opportunity to explore transferring which while for many will be unsuitable, for others could offer a life-changing opportunity."
References:
*Aegon research with Next Wealth. Managing Lifetime Wealth: retirement planning in the UK 2021 Report. The research was conducted with 212 financial advisers between 3 and 11 December 2020. Yearly comparisons are offered to the January 2020 report conducted with 227 financial advisers.
**FCA, June 2020, Pension transfer advice: feedback on CP19/25 and our final rules and guidance. Changes included a ban on contingent charging (with some limited 'carve outs'), a strengthened emphasis on recommending a workplace DC pension as the receiving vehicle, and the introduction of abridged advice.
Further information
Samuel Woods
PR Officer
Aegon UK
Notes to Editors
In the UK, Aegon offers retirement, workplace savings and protection solutions to over three million customers. Aegon employs around 2,000 people in the UK and together with a further 800 people employed by Atos, we serve the needs of our customers. More information: www.aegon.co.uk
Aegon's roots go back more than 175 years – to the first half of the nineteenth century. Since then, Aegon has grown into an international company, with businesses in the Americas, Europe and Asia. Today, Aegon is one of the world's leading financial services organisations, providing life insurance, pensions and asset management. Aegon's purpose is to help people achieve a lifetime of financial security. More information on www.aegon.com
Figures correct, January 2021