Seven questions for Ronnie Taylor
Aegon Workplace Team
Monday, 17 September 2018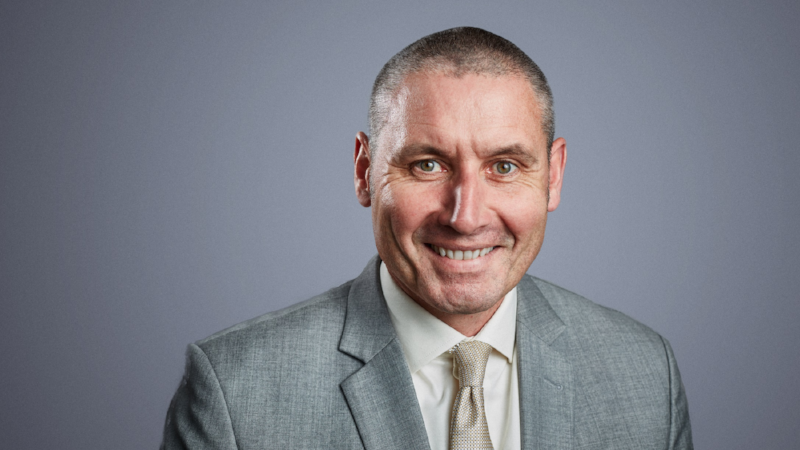 Workplace savings are taking centre stage at Aegon. We asked Ronnie Taylor, Aegon's Chief Distribution Officer, to comment on some topical themes.
Q: As the new Chief Distribution Officer at Aegon, what's important to you in the workplace savings market right now?
A: Engagement with employees, members and customers is absolutely crucial. Getting financial education right is also vital, as well as having communications spot on. Going digital is key.
It's not just about helping members to engage with their savings and pensions, but we want to look at our investment solutions and help members understand where their money is invested and of course, making that really clear and transparent.
One important and developing area is socially responsible investing or ethical, social and governance (ESG). These issues will shape the world in the next few years, not just the pensions and savings market. ESG is going to be a bigger and bigger feature of the landscape.
Q: An increasing concern is protection for members and making sure they get value for money. How do you make sure that this is the case?
A: There's now much better protection for members with new reforms and tough action by the regulator. All contract based group personal pensions must have an Independent Governance Committee to ensure members get value for money - as a qualified actuary I sit on our Independent Governance Committee. I also sit on the board of the £1billion Aegon Master Trust which has an independent chair and two independent members. Our job is to protect our 80,000 Master Trust members' benefits. We look at a whole range of things like service levels, investment solutions and engagement materials to make sure everyone in the Aegon Master Trust gets the best value for money they can.
Q: When will the Aegon Master Trust complete the new authorisation process?
A: At the moment, all UK Master Trusts are going through an authorisation process which will provide greater protection for members. We expect to complete this process by January 2019.
Q: How many employers does Aegon look after?
A: We have around 12,000 employers as our clients, ranging from the smallest to the largest. We've got schemes with up to 40,000 members as part of our overall family, as well as schemes with fewer than 100 members – so there's real variety. We offer the full suite of Defined Contribution (DC) solutions, Master Trusts and Contract based Group Personal Pensions (GPP).
Q: Is the BlackRock business fully integrated with Aegon?
A: Yes, we completed the transfer of the insurance business on 1 July 2018. We still have a current partnership with BlackRock as our key investment partner and investment manager.
Q: What benefits does the BlackRock purchase give to Aegon clients?
A: At Aegon, we're really successful in the smaller end of the market with lots of focus on digital communications, savings and the wealth management proposition for individuals and smaller corporates. BlackRock clients tended to be the bigger corporates with bespoke servicing and dedicated member helplines.
We're now combining both businesses to give our clients the best of both worlds. For the former BlackRock clients, we're giving them more digital capability, better communications and improved governance. For the existing Aegon clients, we're offering bespoke servicing, better levels of client management and new types of investment solutions. We're planning an 18 month programme of enhancing both propositions. It's a really exciting time for us.
If you're an existing client or a potential new client, you'll see all sorts of enhancements.
Q: Is Brexit a concern?
A: For us, it's business as usual. Although our parent company is Dutch and we're part of a larger group, we're a standalone UK company. We're focused on UK residents saving for their retirement and long term investments.
Ronnie Taylor was in conversation with Stephanie Hawthorn an independent journalist.