Scottish Equitable M&G Property Portfolio suspends trading
Aegon Investment Team
Wednesday, 4 December 2019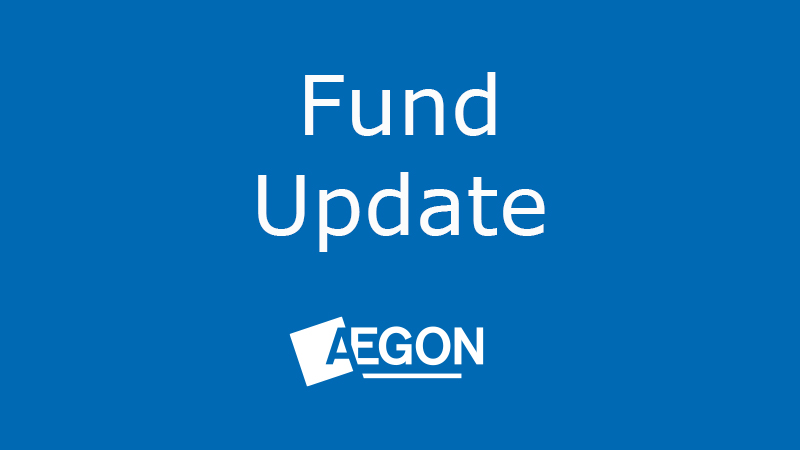 On 4 December 2019, M&G Investments suspended trading in the M&G Property Portfolio, the underlying fund of the Scottish Equitable M&G Property Portfolio.
As a result, on 4 December 2019, we suspended trading in the Scottish Equitable M&G Property Portfolio.
The Scottish Equitable M&G Property Portfolio is an insured pension fund available via our pension fund range.
The underlying M&G Property Portfolio is also available via Aegon Retirement Choices and the Aegon Platform. For more information on the underlying fund please view our non-insured fund update which is also available in the fund news section.
What this means for current investors
Payments into the fund
Regular payments can continue but will no longer be paid into the Scottish Equitable M&G Property Portfolio. Instead, they will be re-directed into the Cash fund.
Single payments and transfers into the fund will be accepted but will instead be paid into the Cash fund. This includes where we have received a submitted application but have yet to receive the payment amount.
Withdrawals from the funds
We'll defer redemptions (payments out) from the fund for between one and 12 months from the date of your instruction depending on the type of plan you're invested in.
Deferred redemptions relate to delaying payments from the fund, which means you will not be able to cash in your investment during this period. If you have confirmed that you wish the transaction to proceed we will process it at the end of the deferral period.
The exception to this is payments made out as a result of:
Claims on the death of an investor
An income* drawdown arrangement that is already in place.
*Income will, as far as possible, be drawn from any alternative funds that you hold. This is to ensure your current income levels continue while the funds are suspended. If the suspended fund is the only fund you hold, income withdrawals will not be possible. You do not need to do anything for this and we'll contact you to give you further details of what we have done.
Why this happened
The underlying M&G Property Portfolio fund is currently experiencing a high number of sellers seeking to cash in their fund holdings.
This is due partly to higher levels of uncertainty in the UK commercial property market due to ongoing negotiations around Brexit.
However, it takes time for the fund manager to sell properties in order to raise cash levels within the fund to meet redemptions. As a result, M&G Investments took the decision to suspend trading in the M&G Property Portfolio.
M&G Investments believes the best way to protect investors remaining in the fund is to immediately suspend trading. This will allow the fund manager time to manage cash levels in a controlled manner.
How long this will last
You won't be able to access savings in this fund for a minimum of one month and up to 12 months depending on the type of plan you are currently invested in. We'll write to those affected by the suspension and let them know what their policy deferral period is.
We are in close contact with M&G Investments, the underlying fund manager, and they're monitoring the fund on a daily basis. Any change will be communicated via our website www.aegon.co.uk/news.html
What current investors need to do
If you're uncertain about how this affects your investments, please speak to a financial adviser in the first instance. If you don't have a financial adviser you can find one in your area via www.unbiased.co.uk.
Alternatively you can contact our helpdesk on 0345 610 0010 (please remember we can't give you financial advice). Please note, call charges may vary.